If the smallest person can change the course of the history…what can one of the largest officially licensed Lord of the Rings collectible do? Impress some friends – that's for sure!
Our friends over at Sideshow.com are now offering a six-foot tall Sauron life-size bust from Infinity Studio X Penguin Toys. No, no…you read that correctly. The scale of this item, priced at $5000, is immense.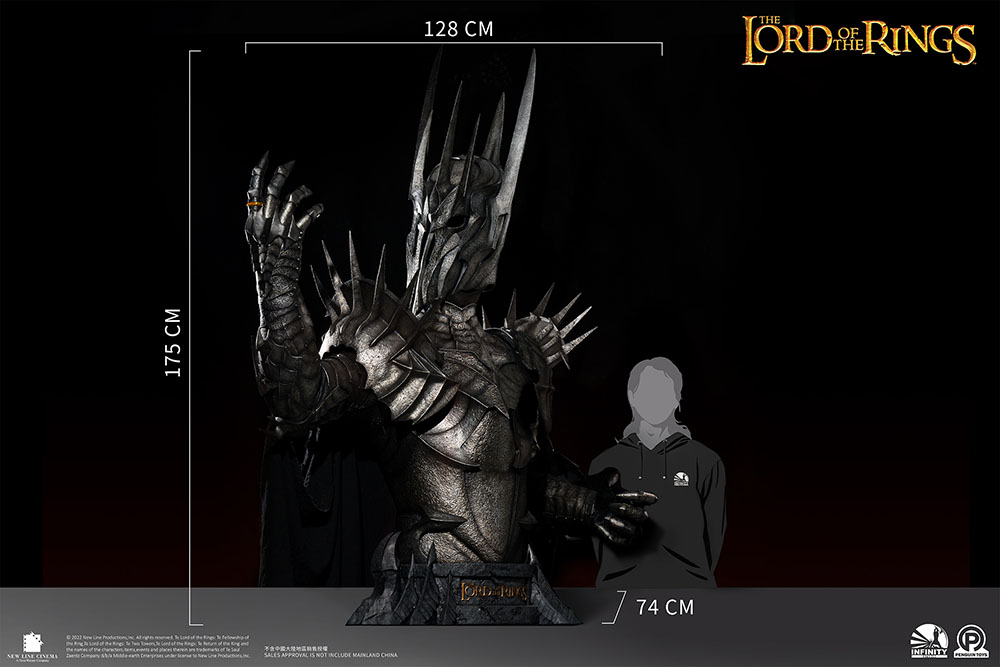 We will include the fine details below, but in case you were wonder…YES…it comes with a full realized light up The One Ring, but alas, the finger is NOT removable! (Between us, that does feel like a bit of a lost opportunity)
Worried about the life-span on this investment? The whole piece is made up of a high grade fiberglass material, equivalent to that of a steel alloy – resistant to temperature fluctuations and humidity.
There are only 99 being made for the entire world…so if you have the money to spare, you probably don't want to wait to get one on the secondary market. It is expected to starting shipping in November of this year. As a small aside, with anything thing big, don't expect it to ship via a standard delivery service. Guaranteed this is one of those items that is going to arrive in a truck!
Continue reading

"You Need to Check out this Life Size Sauron Bust!"