Unity, a game engine company famous for top-tier mobile phone graphics, purchased Wētā Digital's name and VFX technology in 2021, but has decided to exit that business in a change of strategy.
It was originally a huge headline that minted Sir Peter Jackson a billionaire. The director of The Lord of the Rings and The Hobbit films sold the digital VFX tools business for $1.625 billion, in a deal which included dozens of award-winning visual effects plugins for 3D graphics programs like Maya and Houdini as well as the 265 computer programmers coding and maintaining that software. The original deal resulted in Jackson creating a new company, WētāFX, which he still has ownership of and still employs digital artists and studio management that went on to win another Oscar for Avatar: The Way of Water.
Wētā FX, the spinoff company of artists but not programmers, has stated they intend to re-hire the programmers that were recently let go from employment with Unity's business change. WētāFX is currently working on Avatar 3, a film that's expected to break new ground in visual effects and which relies heavily on the digital tools and programmers that were laid off with this move.
If you're keeping up, it seems that Peter Jackson made a billion dollars and now gets to keep using the digital tools, keep the team together, and use the Weta Digital name again. First reported by FXGuide, Unity is returning the name Wētā Digital to Peter Jackson.
The news confused many fans, with some thinking the Oscar-winning studio had closed down.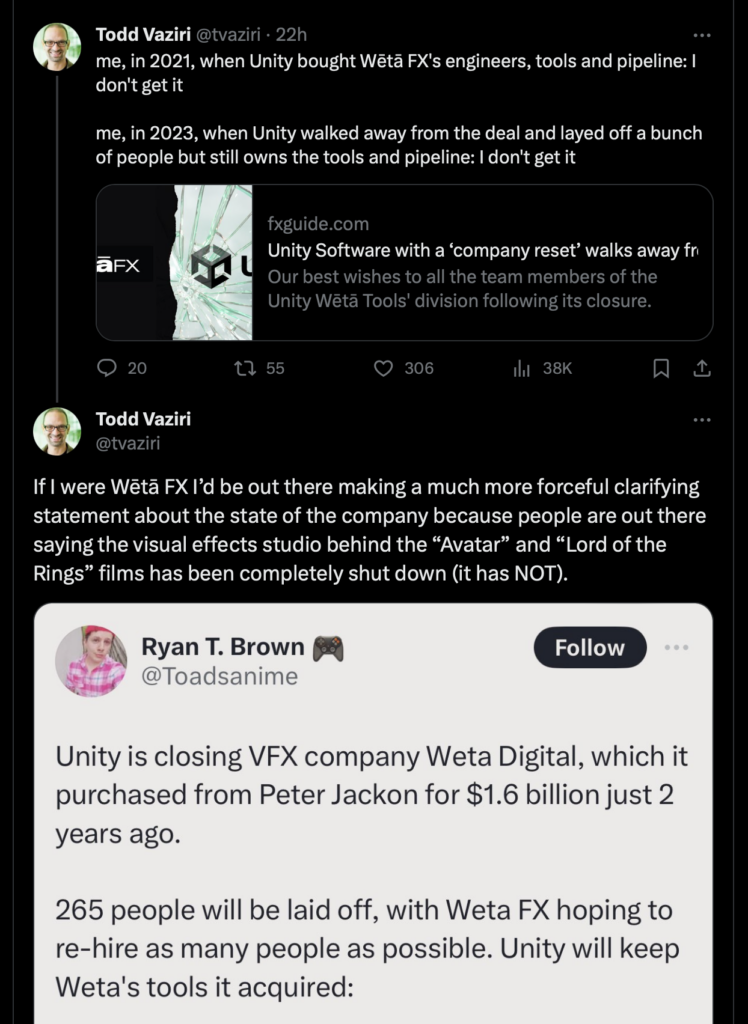 It was also confusing when the deal first happened — many industry folk asked what was Unity buying if it didn't include the entire award-winning studio responsible for LOTR, Avatar and Planet of the Apes. Many theorized Unity was attempting to jump into the digital filmmaking arena pioneered by The Volume StageCraft of Disney Star Wars fame, a live in-person 8K digital LED screen powered by Epic's Unreal Engine. Both Unreal and Unity compete in the game engine business, but Unity had almost zero footprint in Hollywood movie production business. Buying Wētā Digital's toolset seemed like a shortcut to getting world-class filmmaking tools to compete with Unreal on The Volume. VFX industry trade show SIGGRAPH hinted at big plans from Unity and Weta Digital.
Currently all Avatar and The Lord of the Rings filmmaking projects have not utilized The Volume during production, but Star Wars and The Batman have.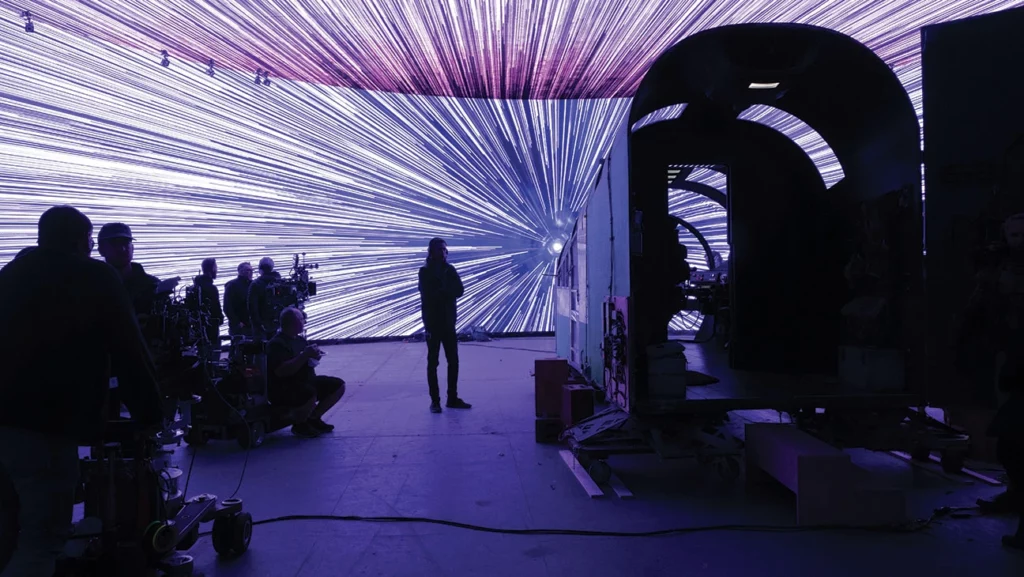 All of this business stuff is unrelated to Weta Workshop's Tales of the Shire video game. That is being currently developed by Wētā Workshop in partnership with Private Division. Additionally, Wētā Workshop's games studio is separate from Wētā FX.
What's next for Peter Jackson and Weta Digital, Weta FX and Weta Workshop? They have been busy winning Emmy's for The Beatles Get Back, releasing a new and final Beatles song Then & Now, winning Oscars for Avatar, and talking with WB about getting back into Middle-earth. Many fans are hoping Jackson can make a deal with Warner Bros to become the Kevin Fiege of Middle-earth: a franchise producer with total control of top-tier storytelling and filmmaking.