The Bodleian Library in Oxford has an exceptional exhibition coming up later this year, which fans will no doubt travel far and wide to see. Tolkien: Maker of Middle-earth (June 1 – October 28) will display an extraordinary collection of illustrations, manuscripts, letters, personal belongings and more, giving a unique insight into J.R.R. Tolkien and his works. This 'once in a lifetime' exhibition is not to be missed – and thanks to our friends at the Bodleian, TheOneRing.net can reveal exclusively that tickets will be available from 2pm UK time tomorrow, Tuesday 13th February. Here's what the Bodleian tell us:
The Bodleian Library is pleased to announce that free tickets for the upcoming, once in a lifetime exhibition, Tolkien: Maker of Middle-earth, will be available for booking from 2pm UK time on Tuesday 13 February 2018. We know that some visitors will want to travel some distance to this exhibition and want to help them ensure their entry in advance.
To book your tickets, visit the official Tolkien: Maker of Middle-earth website at https://tolkien.bodleian.ox.ac.uk/about-the-exhibition where they will be available from 

2pm

 on 

Tuesday 13 February 2018

.

Tolkien: Maker of Middle-earth explores Tolkien's amazing legacy from his genius as an artist, poet, linguist, and author to his academic career and private life. The exhibition takes you on a journey through Tolkien's famous works, The Hobbit and The Lord of The Rings, displaying an array of draft manuscripts, striking illustrations and maps drawn for his publications.

Visitors will discover Tolkien's early abstract paintings from The Book of Ishness, the touching tales he wrote for his children, rare objects that belonged to Tolkien, exclusive fan mail, and private letters.

The exhibition runs 1 June to 28 October 2018 at the Bodleian Libraries, University of Oxford.
If you've been thinking about making a pilgrimage to Oxford, this summer/autumn is the time to go; and be sure to grab those tickets tomorrow! Check out the exhibition website, here.
Thanks to the Bodleian Library for allowing us to make this announcement.
Posted in Calendar, Events, Exhibits, Headlines, Hobbit Book, J.R.R. Tolkien, Lord of the Rings, LotR Books, Other Tolkien books, The Hobbit, Tolkien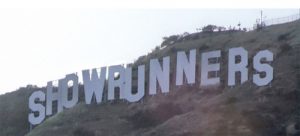 The recent, completely Unexpected news of new Middle-earth stories coming from Amazon Studios has left Tolkien fandom in a bit of a Party mood. There haven't been many details about which stories will be told, what the format will be, and who will actually be designing and managing this whole process. Do these Middle-earth stories need a Showrunner, or has Amazon Studios just not announced that they already have someone on the team?
Amazon is purported to have paid between $200 to $250 million just for the rights to the story before any costs for development, talent and production are taken into account. This is considered somewhat risky since there is no concept and no creative leader at the helm, and no characters or story to build upon. The only news to come out since the announcement is that Sir Ian McKellen has said he would be happy to don the Grey, pointy hat again.
We humbly submit our Top Ten list, in alphabetical order, of genre writers and Showrunners for consideration by Amazon Studios, and you, the fans. Do you agree or disagree? Did we miss anyone? Sound off in the discussion section below.  (more…)
Posted in Amazon Studios, Amazon TV series, Characters, Fellowship of the Ring, Hobbit Book, J.R.R. Tolkien, Lord of the Rings, LotR Books, Other Tolkien books, Return of the King, Studios, Television, The Hobbit, The Two Towers, Tolkien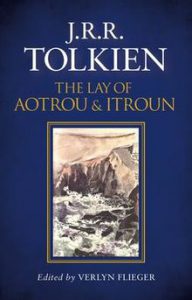 Fans who are waiting to hear further news about a possible Lord of the Rings television series can keep themselves busy for a while with a new publication of Tolkien's poem, The Lay of Aotrou and Itroun. Although this work was released by UK publishers Harper Collins last year, it is available today from American publishers Houghton Mifflin Harcourt. Here's what they tell us about the book:
Houghton Mifflin Harcourt is proud to announce the publication on November 7, 2017 of THE LAY OF AOTROU AND ITROUN by J.R.R. Tolkien, edited by Verlyn Flieger. Unavailable for more than 70 years, this early but important work is published for the first time with Tolkien's 'Corrigan' poems and other supporting material, including a prefatory note by Christopher Tolkien.
Set 'In Britain's land beyond the seas' during the Age of Chivalry, THE LAY OF AOTROU AND ITROUN tells of a childless Breton Lord and Lady (the 'Aotrou' and 'Itroun' of the title) and the tragedy that befalls them when Aotrou seeks to remedy their situation with the aid of a magic potion obtained from a corrigan, or malevolent fairy. When the potion succeeds and Itroun bears twins, the corrigan returns seeking her fee, and Aotrou is forced to choose between betraying his marriage and losing his life.
Coming from the darker side of J.R.R. Tolkien's imagination, THE LAY OF AOTROU AND ITROUN, together with the two shorter 'Corrigan' poems that lead up to it and which are also included, was the outcome of a comparatively short but intense period in Tolkien's life when he was deeply engaged with Celtic, and particularly Breton, myth and legend.
Originally written in 1930 and long out of print, this early but seminal work is an important addition to the non-Middle-earth portion of his canon and should be set alongside Tolkien's other retellings of myth and legend, The Legend of Sigurd and Gudrún, The Fall of Arthur and The Story of Kullervo. Like these works, it belongs to a small but important corpus of his ventures into 'real-world' mythologies, each of which in its own way would be a formative influence on his own legendarium.
We have FIVE copies to give away to lucky fans in the US! To enter, simply complete the entry form, and answer the following question:
Who is the editor of this new edition of The Lay of Aotrou and Itroun?
Complete the entry form by 5pm EST on Monday 13th November. [Enter Here] Five winners will then be chosen at random, and a copy of the latest Tolkien publication will be mailed to them. Good luck!  (Sorry, this competition is only available to fans living in the United States.)
For those who don't win, you can buy the book here; and it is also available as an e-book.
UPDATE: Many thanks to all who entered our competition. The winners have been notified by email, and their books are on the way to them!
Posted in Books, Books Publications, Christopher Tolkien, Contests, Events, J.R.R. Tolkien, Lord of the Rings, Merchandise, Other Tolkien books, Shop, Tolkien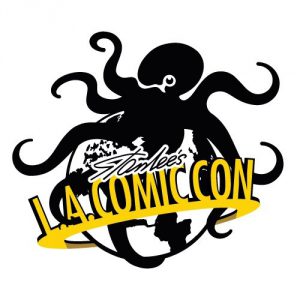 Join several staffers from TheOneRing.net next weekend for the last big TORn hosted event of the year. We will have a panel at Stan Lee's Los Angeles Comic Con on Saturday, October 28 at 10am, room 403A at the LA Convention Center. Our panel is titled "80 years in Middle-earth, why Tolkien is still so relevant" and will cover several of the themes Tolkien uses in his stories, and discuss some of the many tangible ways Middle-earth is still being brought to life. We have a sneak peak at the new Shadow of War game and some more casting rumors for the Tolkien Biopic in the works. And best of all, they've given us 75 minutes to talk, rather than the regular 50 minutes we normally get, so maybe a little Tolkien singalong is in order.
Tickets and schedule information can be found at the Convention website and you can let us know you are coming at our Facebook Event Page by RSVPing.
Posted in ComicCon, Conventions, Events, Fans, Gaming, J.R.R. Tolkien, Lord of the Rings, Meet Ups, Other Tolkien books, The Hobbit, The Legend of Sigurd and Gudrun, Tolkien
The Silmarillion is J.R.R. Tolkien's first and last book. 

Professor Tolkien's notes first dated to 1917 as he began developing the characters, stories and ideas for what was to become a Middle-earth mythology while recovering in a WWI military hospital from trench fever. (more…)
Posted in Other Tolkien books, Silmarillion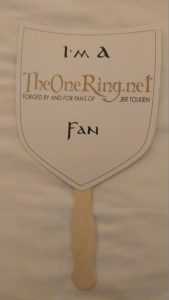 The Dragon is upon us! It's only Thursday and yet, even though DragonCon doesn't officially start until tomorrow, there was merriment and partying even last night here in the Marriott Marquis in Atlanta. Deej and greendragon are at DragonCon to represent TORn, and we're looking forward to a fun weekend with our fellow fans! Here's what's going on:
Even though the Tolkien Track has sailed into the West, there will still be lots of Middle-earth related happenings over the course of the convention. Check out the High Fantasy Track schedule for details! Some highlights:
Friday 10am: 'Namarie: Farewell Tolkien Track'. TORn staff will be joining Track staff to reminisce and celebrate the Tolkien Track – and look forward to the continuation of friendships and community, for many years to come, even without the Track.
Friday 7pm: 'Elf Choir' – come along and join in!
Saturday 4pm: 'Preciousss Moments with Gollum and Sméagol' – lead by Constance Wagner, whose very popular panels are always fascinating and insightful.
Saturday 5.30pm: 'Beren and Luthien' – a closer look at the latest Tolkien publication.
Monday 10am: 'Still Tolkien About It: 80 Years of Middle-earth'. Join TORn staffers deej and greendragon, together with scholar Constance Wagner, to look back on the past 80 years since The Hobbit was first published. What has made Middle-earth such an enduring passion – and to what can we look forward?
All of the above are in the High Fantasy Track Room – L401-403 in the Marriott (where the Tolkien Track was in the past).
In addition, on Friday night we have, of course, the ever popular Evening at Bree! This will be held in the Hilton Grand Ballroom West, from 8.30pm – be sure to get in line early! We have a party of special magnificence planned this year! Bands Toucan Dubh and the Brobdingnagian Bards will be providing live music, followed by a dance party hosted by our very own DJ, deej. We'll also have the costume contest and the performance by the Elf Choir, plus this year you can expect one or two special surprises. With the theme of 'Class of 3018 Prom – Enchantment under the Mountain', we'll say farewell to the graduating Tolkien Track seniors; and your host Prom Bombadil will be there to make the evening go with a ring a dong dillo!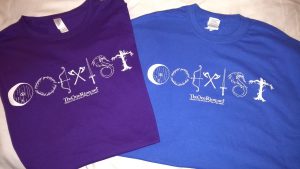 On Sunday night you can hear the Brobdingnagian Bards again, playing Hobbit Drinking Songs in the Hilton Crystal Ballroom from 8.30pm.
And of course TORn has a table! Come and find us in our usual spot in the Hyatt. For shirts this year we're bringing back an old favourite – the Lake-town Fire Department – and we have a fabulous new design, encouraging the races of Middle-earth to Coexist. We also have new buttons, fans, and lots of prizes you could win. Come and check out all the goodies – and be sure to say hi to deej and greendragon!
There may not be a Tolkien Track, but Tolkien fans are here in force, and we're ready for a great weekend of fun and companionship. Half the Shire's been invited – hope to see you, too!
Posted in Clothing, Clothing, Conventions, DragonCon, Events, Fans, Lord of the Rings, Merchandise, Other Tolkien books, Shop, The Hobbit, TheOneRing.net Announcements, TheOneRing.net Community, Tolkien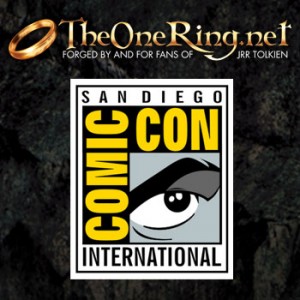 TORn will be doing a panel at San Diego Comic Con on Friday, July 21 at 5pm at the Marriott Marquis San Diego Marina Hotel in the Grand Ballrooms 1 & 2. The Grand Ballroom is located to the right of the main Lobby as you enter from outside, we are in sections 1 & 2.
Our panel is titled "Still Tolkien about it: 80 years of Middle-earth" and will include discussion about how Professor Tolkien is still influencing pop culture, especially in Art, Literature, music, cosplay, gaming and collectibles. And as always, there will be singing.
The panel will end just before 6pm, and then everyone who wants to gather together can do so at the Marina Kitchen restaurant, also on the Lobby level but down left, at the far end of the Southern building, closest to the Convention Center.
The Hotel has not replied to us about trying to pre-book space, so like I said, we are just going to flash mob it, Middle-earth style.
For anyone showing up in Tolkien cosplay, we will grab a group photo in the Hotel lobby area by the restaurant, before heading inside, or maybe just as we hang out waiting to get into the restaurant.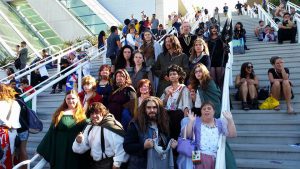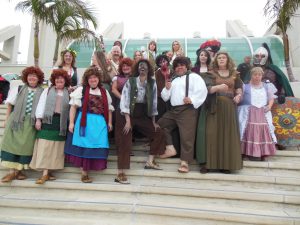 Like with the Ice Cream social a few years back, this will be an informal gathering, stealth Ranger style. We are going to descend upon the restaurant and see if they will just seat everyone near each other, hopefully. There is a bar/lounge area just before entering the restaurant, so that may be where the bulk of everyone ends up. But those who want food, I highly recommend this place, even if it's just to share some appetizers.
Our panel ends before the main hall closes next door at the Convention Center, so there should be fewer people to compete with than after 7pm. Anyhow, looking to arrive at the Marina Kitchen restaurant between 6:15pm and 6:30pm or so and staying until 8pm or beyond, allowing people to then hit up any of the other parties, screenings, and late night activities you want.
You can find more details on the Facebook event page
Please only RSVP attending if you will be at either the panel (which requires an SDCC badge) or at the Moot at the Marina Kitchen restaurant within the Marriott Marquis (no badge required for this one).
Posted in Books Publications, Christopher Tolkien, Collectibles, ComicCon, Conventions, Events, Fans, J.R.R. Tolkien, Meet Ups, Merchandise, Other Events, Other Tolkien books, Sideshow Collectibles, Tolkien, Weta Collectibles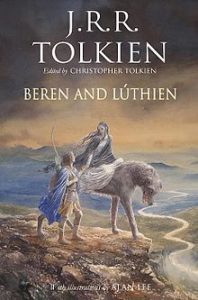 Yesterday saw the publication of a new book – but not a new story – by J. R. R. Tolkien. Almost a century after the Professor first conceived his tale of immortal love, Beren and Luthien has been edited by his son Christopher, and illustrated by Alan Lee. It is published in the UK by Harper Collins, in the US by Houghton Mifflin Harcourt, and in multiple languages by different publishers across the world. Harper Collins tell us:
The tale of Beren and Lúthien was, or became, an essential element in the evolution of The Silmarillion, the myths and legends of the First Age of the World conceived by J.R.R. Tolkien. Returning from France and the battle of the Somme at the end of 1916, he wrote the tale in the following year.
Essential to the story, and never changed, is the fate that shadowed the love of Beren and Lúthien: for Beren was a mortal man, but Lúthien was an immortal Elf. Her father, a great Elvish lord, in deep opposition to Beren, imposed on him an impossible task that he must perform before he might wed Lúthien. This is the kernel of the legend; and it leads to the supremely heroic attempt of Beren and Lúthien together to rob the greatest of all evil beings, Melkor, called Morgoth, the Black Enemy, of a Silmaril.
In this book Christopher Tolkien has attempted to extract the story of Beren and Lúthien from the comprehensive work in which it was embedded; but that story was itself changing as it developed new associations within the larger history. To show something of the process whereby this legend of Middle-earth evolved over the years, he has told the story in his father's own words by giving, first, its original form, and then passages in prose and verse from later texts that illustrate the narrative as it changed. Presented together for the first time, they reveal aspects of the story, both in event and in narrative immediacy, that were afterwards lost.
The publication comes ten years after the last Middle-earth work of Tolkien's to come to press, Children of Hurin. You can read more about this new release here. We'd love to read your reviews – share your thoughts in the comments below!
Posted in Alan Lee, Books, Books Publications, Christopher Tolkien, Headlines, J.R.R. Tolkien, Merchandise, Other Tolkien books, Shop, Silmarillion, Tolkien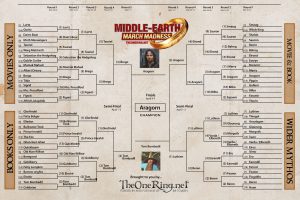 Almost three weeks ago we began our battles in this year's Middle-earth March Madness. Each year, we try to mix things up a bit by creating different brackets; this year the categories were Books Only, Movies Only, Wider Mythos and Movie and Book, giving us four sets of varied characters from Tolkien's realm. We also let previous champions Gandalf, Galadriel, Samwise Gamgee and Thranduil sit it out in a 'Champion's Hall of Fame' – so we knew we'd have a first time victor this year.
Before we announce the overall winner, let's look back over the five rounds which led up to the Final:
In Movies Only, the Moth Messengers made their first appearance, but were quickly squashed under the trotters of Dain's Boar. Sebastian the Hedgehog, however, in a blow for small mammals everywhere, vanquished the Goblin Scribe; and there were brief hopes that he might make his way onwards to win the group. Alas, in Round 2 he came up against Tauriel, and he was no match for the elf warrior.
Alfrid Lickspittle, to the relief of many, was hastily dispatched by Figwit; the immaculate elf cruised through to the Sweet Sixteen Round 3, only to be defeated there by mighty stallion Brego. This fiercesome mount was the overall victor of the Movies Only group, having beaten Tauriel in the Elite Eight round.
Brego faced the winner of the Books Only section; a tough group, featuring such legends as Goldberry, Glorfindel, Elrohir, the Barrow-wights and Quickbeam. Small wonder that Fatties Bolger and Lumpkin were unable to get past Round One! In Round Three we had the first awkward pairing of the tournament, when Tom Bombadil had to take on his wife, Goldberry. Perhaps he overcame her, or perhaps she graciously allowed him to win; either way, it was the creature in yellow boots who went on to secure the division.
Not surprisingly, some of the most popular figures appeared in the Movie and Book bracket. Here the likes of Bilbo, Pippin, Faramir and Boromir had to battle Merry, Thorin, Aragorn and other heroes. Even the villains had tough match-ups, with Smaug facing the Witch-king and Sauron up against Shelob – and these were all just first round fights! By the Sweet Sixteen, Sauron was the only bad guy still in the mix – but Elrond did what he could not at the end of the Second Age, and vanquished the Necromancer; only to fall to the section winner, Aragorn, in the Elite Eight.
That fourth round also saw our second difficult 'lovers' tiff', with Beren coming up against Luthien in the Wider Mythos division. Their journey to that point had seen them conquer such worthy opponents as Feanor, Earendil, Glaurung and Varda. Even Morgoth and Eru himself couldn't make it past Round Two! In the Elite Eight match-up, mortal man Beren was no test for his elf spouse; she won their battle with an overwhelming more than 70% of the vote, making her winner of the Wider Mythos section.
In the Semi Finals, Luthien wasn't able to defeat another devotee of elf-maidens; she was conquered by the Ranger from the North. The other Final Four battle brought disappointment for those of us hoping for a Brego vs Aragorn final; Tom Bombadil beat the steed, taking almost two thirds of the vote.
And so Aragorn was in to his second Middle-earth March Madness final, facing a somewhat unknown quantity in the strange and ancient creature from the Old Forest. The 2200+ votes have been counted, and the winner is…
Posted in Characters, Events, Fans, Fellowship of the Ring, Hobbit Book, Hobbit Movie, Lord of the Rings, LotR Books, LotR Movies, Movie Fellowship of the Ring, Movie Return of the King, Movie The Two Towers, Other Tolkien books, Return of the King, Silmarillion, The Hobbit, The Hobbit: An Unexpected Journey, The Hobbit: The Battle of the Five Armies, The Hobbit: The Desolation of Smaug, The Two Towers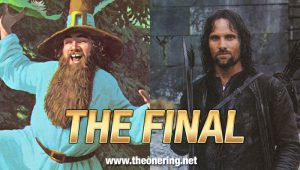 And then there were two… We're down to the Grand Final in Middle-earth March Madness 2017 – only one can emerge as this year's Champion. Here's what happened in the Final Four stage:
In Books Only vs Movies Only, we had Tom Bombadil dancing rings around loyal steed Brego, who just couldn't come up with any answers to the yellow-booted fellow. Alas, (for those of us who were hoping for an Aragorn vs Brego final), Bombadil took almost two thirds of the vote to win this fight.
Wider Mythos vs Movie and Book saw Luthien take on a man who knows a bit about immortal elf maidens, and what it means to give your heart to one. With a similar margin to the other Semi Final, Aragorn easily defeated the pointy-eared warrior to claim his place in the Final.
Here are the full results for Middle-earth March Madness thus far: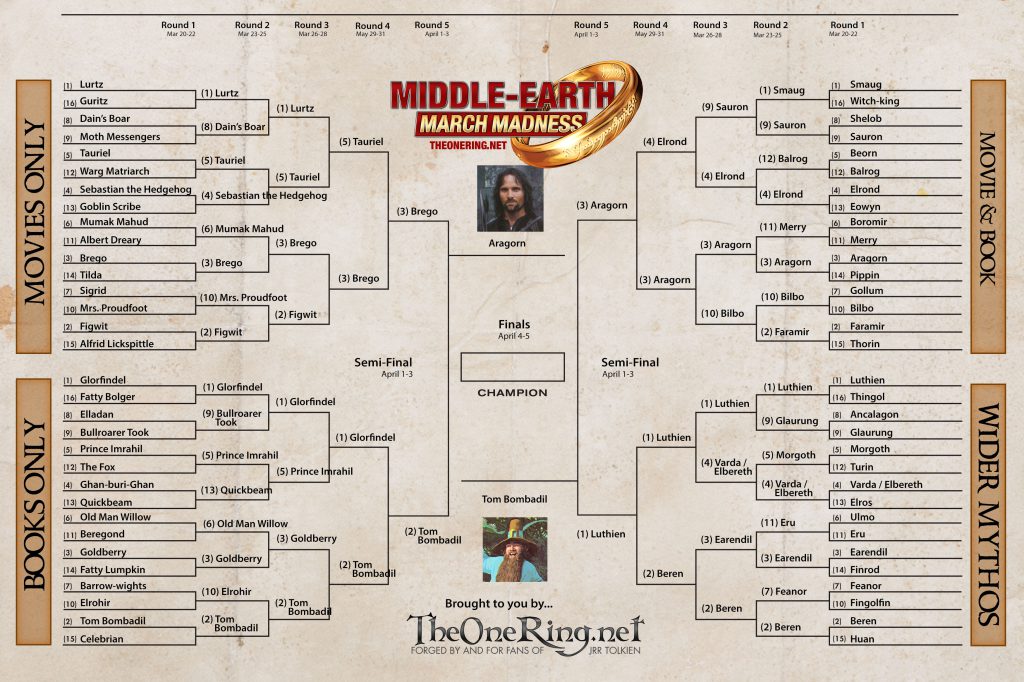 And so we come to it at last – the great battle of our time. This year's Championship Round in Middle-earth March Madness sees Strider, the Ranger from the North, take on Tom Bombadil, the River-woman's daughter's husband… How will these characters match up? Let's take a look at some vital statistics for them both:
ARAGORN:
Aliases: Elfstone, Strider, Longshanks, Wingfoot, Elessar, Thorongil, Estel ('Hope'), Telcontar, The Dunedan, the Renewer, Isildur's Heir
Date of Birth: TA 2931
Race: Man of Gondor, of Isildur's Line
Date of Death: FA 120
Parents: Arathorn, Gilraen
Spouse: Arwen Evenstar (married TA 3019)
Children: Eldarion, and several daughters
Tolkien describes Strider as tall, with 'a shaggy head of dark hair flecked with grey, and in a pale stern face a pair of keen grey eyes.' Raised by his mother at Rivendell, with Elrond as a surrogate father, he there met Arwen Undomiel. After meeting Frodo at The Prancing Pony in Bree, he became part of the Fellowship, which he then led after Gandalf's fall in Moria.
Aragorn has participated in Middle-earth March Madness every year; he was last in the final in 2012, when he was defeated by Samwise Gamgee.
TOM BOMBADIL:
Aliases: Iarwain Ben-adar ('Oldest and Fatherless'), Forn, Orald, the Master of wood, water, and hill
Date of Birth: Unknown. He says of himself, 'Eldest, that's what I am … Tom remembers the first raindrop and the first acorn … When the Elves passed westward, Tom was here already … before the Dark Lord came from Outside.'
Race: Unknown. Elrond calls him 'a strange creature'
Spouse: Goldberry, known as 'River-woman's daughter"
Very little is known of Tom Bombadil. He lives in the valley of the Withywindle river, by the Old Forest. We know plenty about his appearance – Tolkien describes him as wearing 'an old battered hat with a tall crown and a long blue feather stuck in the band.' The Professor goes on: 'a man, or so it seemed. At any rate he was too large and heavy for a hobbit, if not quite tall enough for one of the Big People … stumping along with great yellow boots on his thick legs … He had a blue coat and a long brown beard; his eyes were blue and bright, and his face was red as a ripe apple, but creased into a hundred wrinkles of laughter.' He has extraordinary power within his own domain, commanding Old Man Willow and the Barrow-wights to release the hobbits, and being totally unaffected by the power of the Ring. He seems, however, to live somewhat outside the world, being mostly unconcerned with the goings-on of the other races of Middle-earth.
Bombadil has been in Middle-earth March Madness several times, but has never before made it past Round 2.
If Bombadil and Aragorn were to ride into battle, Aragorn (in the movies, at least) would ride in on Brego; Tom would come on his faithful pony, Fatty Lumpkin.
Will Strider be overcome by ancient and powerful magic? Or will Tom's nonchalant attitude be defeated by the warrior skills of the Ranger from the North?
VOTE BELOW!
(more…)
Posted in Characters, Events, Fans, Fellowship of the Ring, Hobbit Book, Hobbit Movie, Lord of the Rings, LotR Books, LotR Movies, Movie Fellowship of the Ring, Movie Return of the King, Movie The Two Towers, Other Tolkien books, Return of the King, Silmarillion, The Hobbit, The Hobbit: An Unexpected Journey, The Hobbit: The Battle of the Five Armies, The Hobbit: The Desolation of Smaug, The Two Towers
Adding to the list of rich foreigners who are buying land in New Zealand is singing sensation Justin Bieber. Fresh off a tour of NZ, during which he tweeted his love for the place, the ultimate Bielieber has entered negotiations to buy a substantial tract of land at Glenorchy, near Queenstown. The property includes various film sites from The Lord of the Rings and The Hobbit movies, and is where many Lothlorien scenes were shot.
"What the world doesn't know is that Justin is a massive Lord of the Rings fan – but the movies only, not really the books which he's never read," says a source close to the singer. "Although he knows about Tom Bombadil, he thinks he's hilarious. He's seen some Bombadil fan videos online and he wants to create his own, but using these woods that appeared in the films.
"His plans are to build a replica of the horse-people hall and hold big Middle-earth parties exclusively for his friends – but he'll likely want some local ring-ins as character props, so anyone who looks really hobbity will have a good shot at being invited."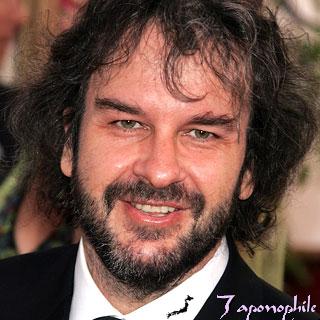 Bieber spent a few days in Queenstown after his concert in Auckland before jetting off to South America to continue his Purpose World Tour. The source added: "I can say for a fact that he was overheard having several phone conversations with a "PJ." Whether that was 'the' Peter Jackson, I can't really say. I just know the conversations definitely mentioned Bombadil, something called the Sil-merryland, and roles of interest to JayBee."
Fans of J.R.R. Tolkien will recognize that the 'Sil-merryland' almost certainly refers to J.R.R. Tolkien's The Silmarillion, an epic compilation of stories recounting, in part, the struggle of the peoples of Middle-earth against the dark lord Morgoth. "Getting the film rights was apparently going to be a major hurdle" said the source. "'Impossible' and 'a real long shot' were overheard quite often." But apparently Justin hopes to use his considerable influence to sweet-talk some of the members of the Tolkien family and Tolkien Estate who are huge fans, and devoted Bieliebers, to release at least limited rights to some of the Silmarillion stories.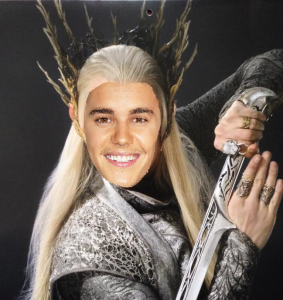 Regarding possible roles for Bieber, one can only guess. Given that his physique doesn't lend itself to playing the rotund Tom Bombadil, and Bombadil doesn't appear in The Silmarillion anyway, fans can only speculate that it would have to refer to some other major role. Given Justin's rather elfin features, the roles of the heroic Fingolfin, or even the proud Feanor come to mind. The mention of "growing acceptance of gender neutrality trends" was reportedly also overheard by our source, so the roles of Luthien or Melian can't be ruled out completely.
Meanwhile, if the Queenstown land purchase goes ahead, the Mayor of Queenstown Lakes District has promised to name Bieber as an official inhabitant of Middle-earth. "I'm sure I can get Peter Jackson down here to dub him with a replica of Anduril – the guy owes me a favour for having to muck up all the horse poo he left behind after filming the charge of the Rohirrim," says the Mayor.
Posted in Calendars, Casting Rumors, Director news, Director Rumors, Fool, J.R.R. Tolkien, New Zealand, Other Tolkien books, Peter Jackson, Silmarillion, Tolkien Estate, Tolkien Family, Uncategorized