We're down to the final round in the 'Divisional' brackets – in the next couple of days, YOU decide which events go through to the Final Four, where Pre-First goes up against First Age, and Second goes up against Third Age.
You have just two days to vote in the Middle-earth March Madness 2022, A Battle of the Ages Elite Eight! 13,000 votes were cast at the Sweet Sixteen stage; we revealed the winners last night on TORn Tuesday, and you can read about that round below.
Round Four Elite Eight voting is open now until the end of the day Thursday 31 March. Below is the updated bracket, and the buttons for voting.
Instructions: Click on one of the orange division buttons above. Then click the 'Vote Now' option that appears above the divisional bracket. This year you get to vote in each divisional match-up in one convenient and visual interface. Note – you need to click each division to vote in their respective brackets. So let's get voting!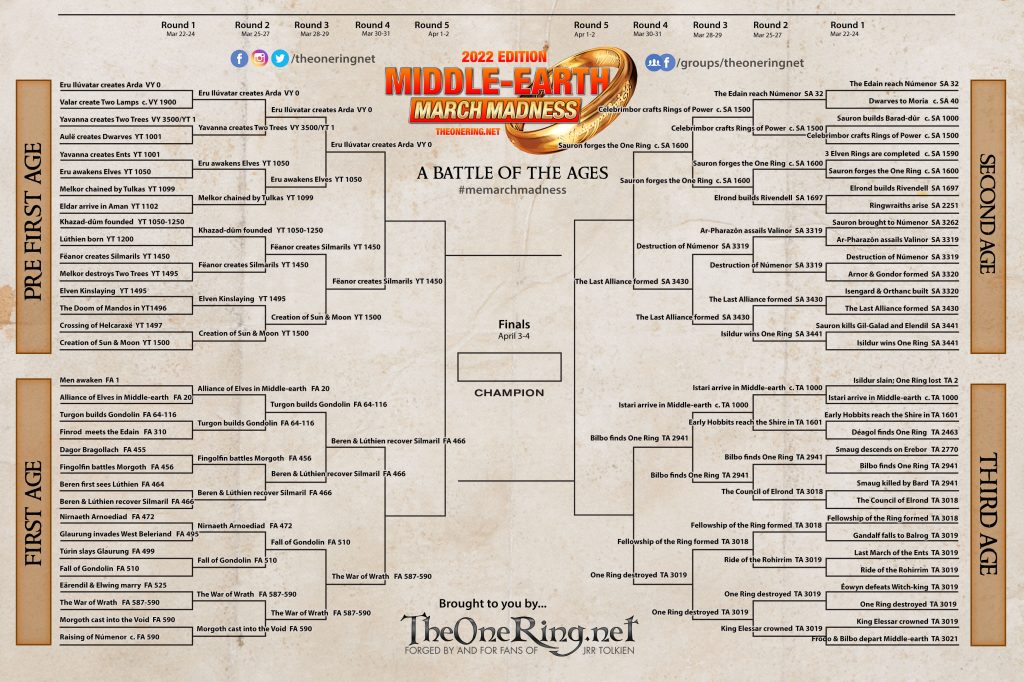 Continue reading

"A Battle for the Ages – Elite Eight Voting Now Open!"