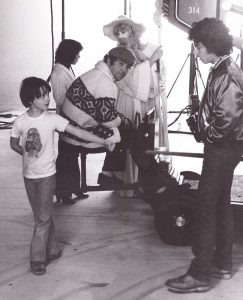 The 1978 animated adaptation of The Lord of the Rings, created by acclaimed filmmaker Ralph Bakshi, is celebrating its 40th Anniversary, and the director took time to speak at length with The Hollywood Reporter about the journey to get the film made, beginning with his love of Tolkien and how the novels influenced one of his earlier projects.
"As far as realistic adult fantasy, Tolkien certainly was the best I'd ever read," says Bakshi, who regularly consumed sci-fi and fantasy like Robert E. Howard's Conan the Barbarian pulp novels in the '50s. "There was a very big fantasy kick going on in the underground and in popular culture [in the '60s and '70s]. That kick eventually had me make the picture Wizards."

The $1.3 million budgeted, politically acute Wizards incorporated a number of Tolkienesque characters in its post-apocalyptic setting, from fairies and elves and dwarves to the title characters themselves.
Continue reading "Ralph Bakshi looks back at "The Lord of the Rings" for its 40th Anniversary"