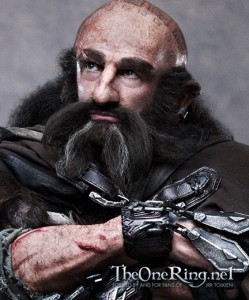 Cliff and Justin are welcoming a very special guest to TORn Tuesday today – and they're going live at an earlier time than usual, so they can have Dwalin himself, aka Graham McTavish, join them at the Scum and Villainy Cantina!
Amongst the many topics the conversation will undoubtedly cover, McTavish will be revealing more about his upcoming directorial debut, horror comedy This Guest of Summer. McTavish has described the film as 'The Wicker Man meets Withnail & I', in the style of some of the more camp 1970s Hammer Horror films! Part of the funding for the movie is being raise by crowdfunder, and there are some amazing Hobbit related perks on the Indiegogo campaign. Weta artist Daniel Falconer is creating a new, original illustration of McTavish as Dwalin, which will be mounted and framed along with a golden coin from Smaug's lair – taken from the set of the movie! This extraordinary, unique piece – which will of course be signed by Falconer and McTavish – could be yours, to hang on your wall and be the envy of your fellow fans!
There are also hardback editions of The Hobbit to be had – signed by McTavish, Adam Brown, Aidan Turner and Ian McKellen! Plus other items signed by Hobbit actors. The campaign only has FOUR days left to run, so head over there now and grab yourself an incredible collectible!
And tune in at 12noon PT today to see McTavish chatting with Cliff and Justin!