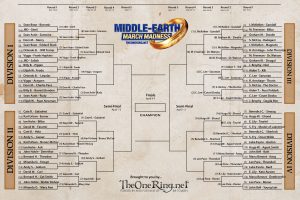 Sweet Sixteen – the lucky few who have made it through Round 2, to fight again in this year's Middle-earth March Madness. Let's take a look at how things stand, as you get ready to vote in Round 3…
Division I has had more than its share of tough choices, with beloved characters facing each other. Round 2 saw Samwise defeat Gimli, Aragorn thrash Frodo with over three quarters of the vote, and Sean Astin's Rudy beat Dominic Monaghan's Charlie Pace (from Lost). The big news is that a Sean Bean character still lives! Eddard Stark (Game of Thrones) beat Viggo Mortensen's Frank Hopkins (Hidalgo), and now faces none other than Master Samwise in Round 3. How to choose?! Do you want to see Eddard Stark make it all the way to the final? Or are you hoping to see Sam face Rudy in Round 4 (assuming that Rudy can get past Aragorn, that is)? Tough decisions to be made…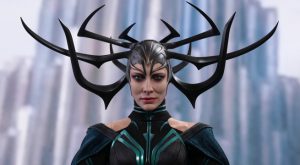 In Division II, Galadriel soundly defeated Faramir, but Cate Blanchett's Hela (Thor: Ragnarok) is out! Karl Urban's Dr McCoy must have had the backing of USS Enterprise to help him come through, in a narrow victory (51.67% to 48.33%). (Hmm, I wonder what would have happened if Hela had been facing Karl Urban as Skurge – also Thor: Ragnarok – instead?)  Gollum didn't have too much trouble against King Theodon; David Wenham's Carl (Van Helsing) vanquished Miranda Otto's Mary Ann (War of the Worlds), and now needs to be on his guard against the tricksssy Gollum in Round 3.
The most overwhelming victory came in Division III, with poor Dwalin no match for Mithrandir – Gandalf took over 90% of the vote in that duel! But perhaps shockingly, Martin Freeman's John Watson (Sherlock) was able to outwit the mighty Magneto, winning by a margin of less than 1%; and this, in spite of our Facebook 'exit poll' suggesting that Magneto would win 60-40! No chance, then, of Sir Ian's two characters meeting in a later round; Christopher Lee, on the other hand, is throwing down against himself in Round 3, with both his Saruman and his Count Dooku (Revenge of the Sith) having been victorious in Round 2. Does a Sith Lord stand a chance against one of the Maiar? They're both pretty treacherous, having both turned against their original allies and beliefs; but is a lightsaber a match for a wizard's staff?  You decide – vote now!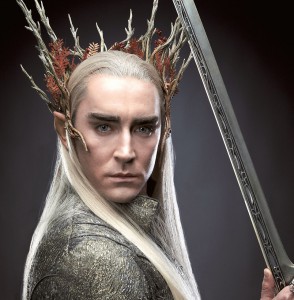 Finally, Division IV – where Hobbit elves and villains reside with their alter-egos. As expected, Tauriel was no match for Elrond, and was defeated by almost 64%. Hugo Weaving's other character Agent Smith (The Matrix), however, was unable to stand up to the brainpower of Benedict Cumberbatch's Sherlock Holmes. Will Sherlock take over Rivendell in Round 3, to make it the Last Holmely House? (Sorry – couldn't resist…)
Lee Pace has to fight himself in Round 3, with his Thranduil and his Ronan (Guardians of the Galaxy) both winning their Round 2 battles with ease. Pace fans (is there a name for the Pace Army?), whom will you choose??
Round 3 voting is open NOW, and goes until 10pm EST on Wednesday 28th March. Round 4 will then be launched on Thursday 29th. Don't forget to check out the 'exit polls' on Facebook, to see how the duels might play out. And let us know who you're hoping will become ultimate champion this year, in the comments below! VOTE NOW! [Round 3 Bracket] [Round 2 Bracket] [Round 1 Bracket]


Division I – Round 3
March 26th – March 28th 2018

Division II – Round 3
March 26th – March 28th 2018

Division III – Round 3
March 26th – March 28th 2018

Division IV – Round 3
March 26th – March 28th 2018