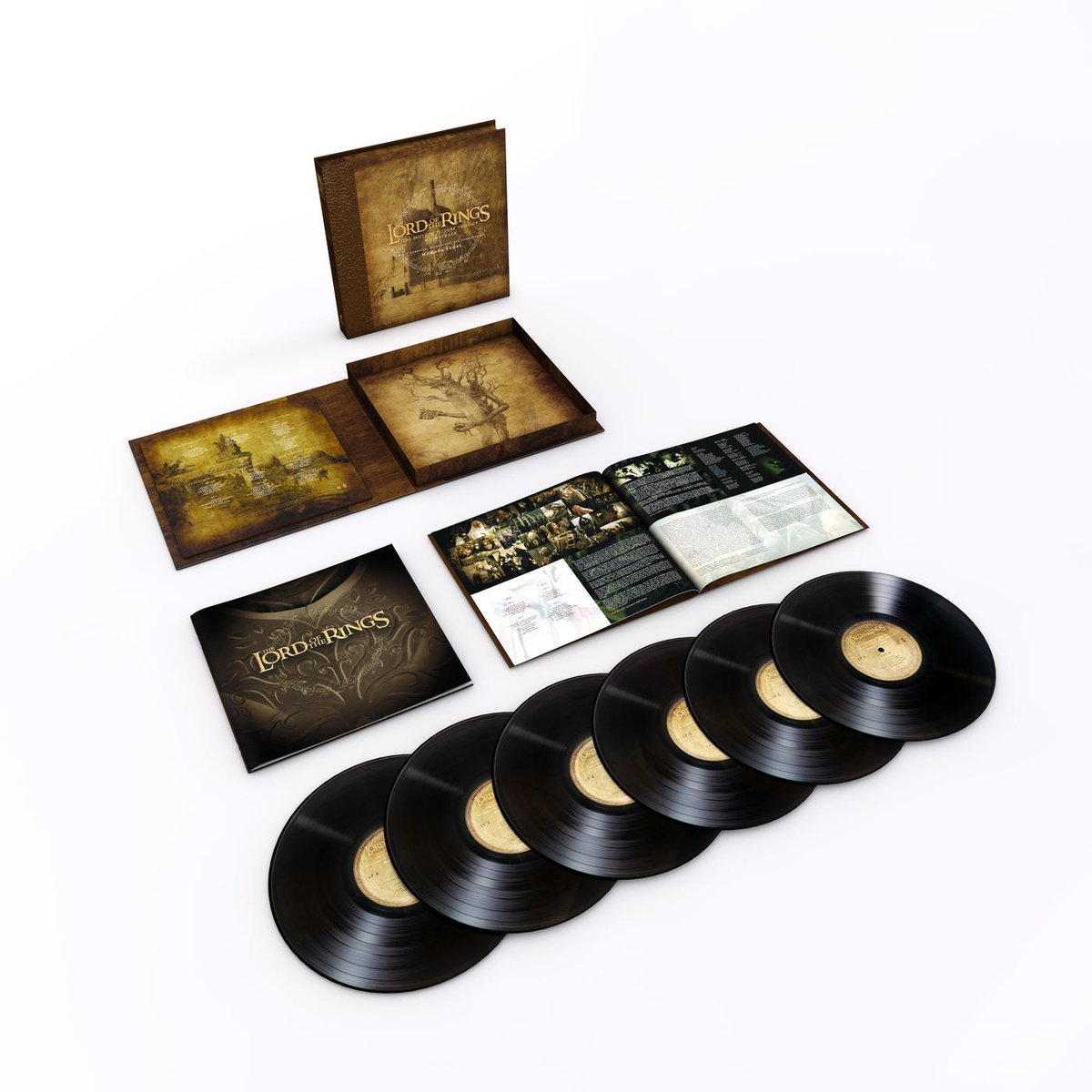 This one's come as a bolt from the blue! Throughout this year Rhino Records has been releasing limited editions of the Complete Recordings of The Fellowship of the Ring, The Two Towers, and The Return of the King on coloured vinyl.
And to wrap things up, they've just announced that the original motion picture soundtracks (the 2001, 2002, and 2003 OSTs that accompanied the theatrical releases of the films) will be available as part of a Limited-Edition 6-LP Trilogy Boxed Set from November 30, 2018.
No details yet on the edition limit, but for the record, the FOTR vinyl set was limited to 5,000 while those for TTT and ROTK were limited to 8,000 each.
Rhino Records' official press release and track listing follow.
Continue reading "The Lord of the Rings: Motion Picture Trilogy Soundtrack Coming to Vinyl, November 30 2018"