It seems like Middle-earth March Madness 2022, A Battle of the Ages has only just begun, and already we're down to the Sweet Sixteen round! To make it to Round Three, the events in our four brackets have had to win two duels thus far.
12,000 folks voted in Round Two; we'll take a look at how those match ups played out, below.
Round Three Sweet Sixteen voting is open now until the end of the day Tuesday 29 March. Below is the updated bracket, and the buttons for voting.
Instructions: Click on one of the orange division buttons above. Then click the 'Vote Now' option that appears above the divisional bracket. This year you get to vote in each divisional match-up in one convenient and visual interface. Note – you need to click each division to vote in their respective brackets. So let's get voting!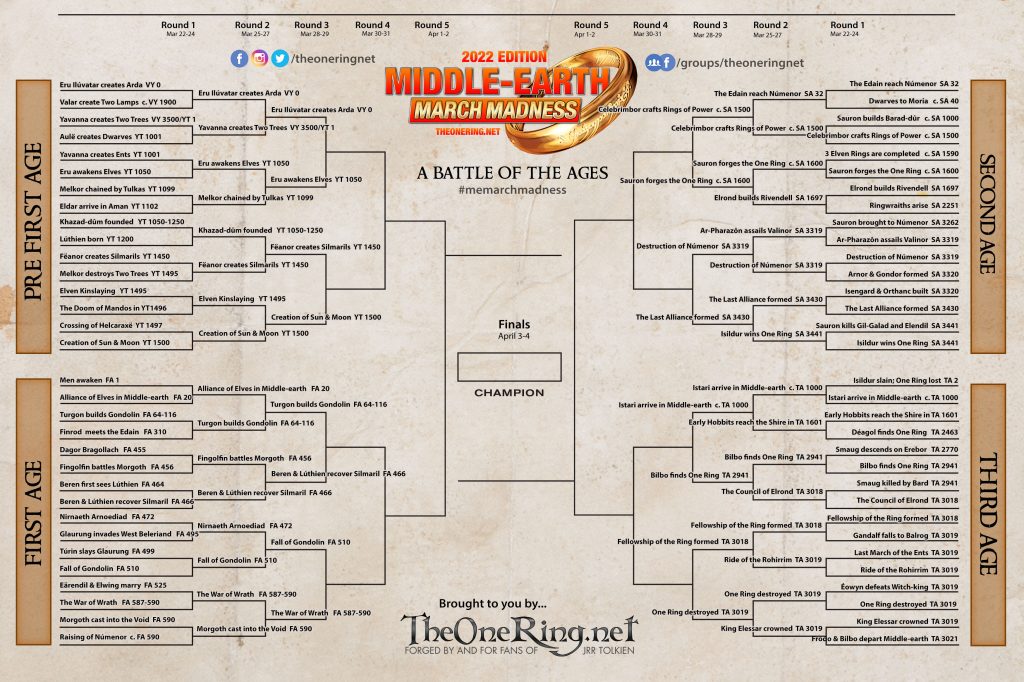 Continue reading

"Round 3, Fight! Vote Now! Middle-earth March Madness 2022"