The Bodleian Library in Oxford has an exceptional exhibition coming up later this year, which fans will no doubt travel far and wide to see. Tolkien: Maker of Middle-earth (June 1 – October 28) will display an extraordinary collection of illustrations, manuscripts, letters, personal belongings and more, giving a unique insight into J.R.R. Tolkien and his works. This 'once in a lifetime' exhibition is not to be missed – and thanks to our friends at the Bodleian, TheOneRing.net can reveal exclusively that tickets will be available from 2pm UK time tomorrow, Tuesday 13th February. Here's what the Bodleian tell us:
The Bodleian Library is pleased to announce that free tickets for the upcoming, once in a lifetime exhibition, Tolkien: Maker of Middle-earth, will be available for booking from 2pm UK time on Tuesday 13 February 2018. We know that some visitors will want to travel some distance to this exhibition and want to help them ensure their entry in advance.
To book your tickets, visit the official Tolkien: Maker of Middle-earth website at https://tolkien.bodleian.ox.ac.uk/about-the-exhibition where they will be available from 

2pm

 on 

Tuesday 13 February 2018

.

Tolkien: Maker of Middle-earth explores Tolkien's amazing legacy from his genius as an artist, poet, linguist, and author to his academic career and private life. The exhibition takes you on a journey through Tolkien's famous works, The Hobbit and The Lord of The Rings, displaying an array of draft manuscripts, striking illustrations and maps drawn for his publications.

Visitors will discover Tolkien's early abstract paintings from The Book of Ishness, the touching tales he wrote for his children, rare objects that belonged to Tolkien, exclusive fan mail, and private letters.

The exhibition runs 1 June to 28 October 2018 at the Bodleian Libraries, University of Oxford.
If you've been thinking about making a pilgrimage to Oxford, this summer/autumn is the time to go; and be sure to grab those tickets tomorrow! Check out the exhibition website, here.
Thanks to the Bodleian Library for allowing us to make this announcement.
Posted in Calendar, Events, Exhibits, Headlines, Hobbit Book, J.R.R. Tolkien, Lord of the Rings, LotR Books, Other Tolkien books, The Hobbit, Tolkien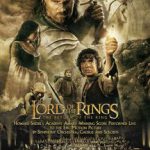 Updated 11/3/17 – From time-to-time you, the fans, email TORn about events of interest to other fans of J.R.R. Tolkien and/or Peter Jackson's Lord of the Rings and The Hobbit movies. As a service to our readers, we decided to created this new feature: a listing of upcoming events to keep everyone apprised of where they can hook-up and commiserate with other fans, learn a thing or two, or just plain enjoy the fandom that we've all come to know and love.  From Howard Shore concerts in Paris, to fan get-togethers in Kentucky and South Carolina, to exhibitions in Staffordshire, U.K., it's all listed here! The list will be updated periodically as past events drop off and future events are added. If you know of an upcoming event, please let us know either in the comments section of this story, or by emailing spymaster@theonering.net. – TORn, 'Together in Tolkien'
Posted in Concerts, Conventions, Director news, Events, Exhibits, Film Screenings, Hobbit Movie, Howard Shore, J.R.R. Tolkien, Lectures & Education, Lord of the Rings, LotR Movies, Meet Ups, Movie Fellowship of the Ring, Movie Return of the King, Other Events, Peter Jackson, Stage Productions, The Hobbit, The Hobbit: An Unexpected Journey, The Hobbit: The Battle of Five Armies, The Hobbit: The Battle of the Five Armies, Tolkien, Tolkien Toast, Uncategorized
Many of our readers will be familiar with the superb work of artist Donato Giancola, whose stunning paintings have graced the covers of many books, including editions of both The Lord of the Rings and The Hobbit. He's a good friend of TORn's, and some of you may have met him at one of our 'Ringers Take Manhattan' parties.
This weekend, Giancola will be appearing as Artist Guest of Honour at GenCon in Indianapolis. He'll also be appearing at New York ComicCon in October. He has recently completed a fabulous new work set in Middle-earth: The Fellowship in Hollin.  Here's what Donato had to say about creating this landscape:
Posted in Artwork, Conventions, Events, Exhibits, Hobbit Book, Lord of the Rings, LotR Books, Merchandise, Shop, The Hobbit, Tolkien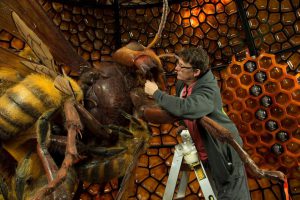 Aussies watching the ABC's News Breakfast show would have seen the exciting news that Weta Workshops latest project is opening today in Melbourne.  This latest project, Bug Lab: Little Bugs, Super Powers,  is a giant-sized exhibition focused on all things creepy crawly.  Anyone familiar with LOTR and the Hobbit will have no doubt how effective these creepy crawlies will appear.  The exhibit consists of six giant replicas and aim to give visitor an up-close view of the micro world beneath our feet.
Posted in Crew News, Events, Exhibits, Headlines, Miscellaneous, Other Events, Production, Richard Taylor, TheOneRing.net Community, WETA Workshop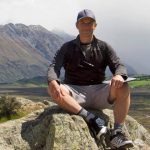 Daniel  has just announced the exciting news on his official Facebook page, that his first solo exhibition is on at the Kapiti Gallery from 15 February until March 19, 2017.  The exhibition will showcase his current work and work from The Lord of the Rings, The Hobbit, and The Lion, the Witch and the Wardrobe.
Posted in Crew News, Daniel Reeve, Events, Exhibits, Headlines, Hobbit Movie, Lord of the Rings, LotR Movies, Production, The Hobbit, TheOneRing.net Announcements
We reported earlier here that a map of Middle-earth, annotated by J.R.R. Tolkien while working with Pauline Baynes was to go on display at the Bodleian Libraries. Well, that day was today! However, it proved to be so popular that they added one more day and will also have it on display tomorrow, Friday, June 24. So, if you're anywhere near the area, you still have a chance to catch it. According to the Bodleian website, the map was a working document that Tolkien and acclaimed illustrator Pauline Baynes both annotated in 1969 when Baynes was commissioned to produce a poster map of Middle-earth. The map will be on display from 9:00 a.m. to 5:00 p.m.. Admission is free.
Posted in Events, Exhibits, J.R.R. Tolkien, Lord of the Rings, LotR Books, Tolkien
The Haywood Society's touring exhibition, 'J.R.R. Tolkien – Soldier recruitment and Myth Maker' launches at the Museum of Cannock Chase in Staffordshire, UK, March 7th to April 24th.
This fascinating exhibition focuses on Tolkien's time in Staffordshire during the First World War. It will include 'Original artwork, of domestic scenes and landscapes, which has not returned to Staffordshire since it left with Tolkien in 1918 … [as well as] photographs specially loaned by The Tolkien Estate and Bodleian Library.'
The website 'The Great War Staffordshire' tells us:
'During the Great War Second Lieutenant J. R. R. Tolkien of the Lancashire Fusiliers was stationed in Staffordshire, first at Whittington Heath, near Lichfield, next at a musketry camp at Newcastle-under-Lyme, then at Rugeley and Brocton Camps on Cannock Chase. After his marriage in March 1916 Tolkien's wife came to live in Great Haywood so that she could be close to him.  Tolkien regularly visited Edith in the village until he was posted to France in June 1916.
Tolkien returned to Great Haywood in early December 1916 to recover from his traumatic experiences at the Somme. He lived with Edith in a cottage there until late February 1917 and during this time created his first mythological stories, in part inspired by Staffordshire landscapes and experiences.
After a brief posting to East Yorkshire, Tolkien returned to Staffordshire in 1918 and lived in a cottage at Gipsy Green, Teddesley Park, near Penkridge, where other important work was undertaken.'
Find out more about the exhibition here. Be sure to let us know if you're able to go along – we'd love to hear more about the exhibition!
Posted in Events, Exhibits, J.R.R. Tolkien, Lord of the Rings, Other Tolkien books, The Hobbit, Tolkien, Tolkien Estate, Tolkien Family
Artist John Cockshaw — whose fabulous art we've profiled here before — writes to tell us of his latest Tolkien-inspired Art exhibition that launches this Saturday (February 27) in North Yorkshire in the UK.
The exhibition, titled "Dales of a Perilous Realm", will run at Mill Bridge Gallery in the scenic Yorkshire Dales town of Skipton until until April 9.
John writes:
(more…)
Posted in Creations, Events, Exhibits, Fans
A dynamic and conceptual exhibition of Art inspired by the writing of JRR Tolkien opens in the Northern UK City of Sheffield for the duration of September.
Posted in Events, Exhibits, Headlines, TheOneRing.net Announcements, Tolkien
Hey all, MrCere here. We have a friend in Italy who has been great at promoting some J.R.R. Tolkien related stuff and has been also providing TheOneRing content and ways to reach readers and Tolkienites in Europe.
Gabriele Marconi sent in the following info, I think, with the idea that I could shape a post for TORn from it. Instead, I love his energy and style so and am presenting the info as he provided. It is long compared to many posts, but there is a lot of useful info. And, if this doesn't want to make you go to Milan, you might not be a Tolkien fan. This is an astounding collection of art with all the names you hope might be included. Anyway, go read!:
Marconi said: (more…)
Posted in Alan Lee, Events, Exhibits, J.R.R. Tolkien, John Howe, The Hobbit, Tolkien
Fans in Ripon North Yorkshire have a special treat coming up.  As well as seeing the final Hobbit film, The Hobbit: The Battle of the Five Armies, they can see some wonderful artwork inspired by the writing of JRR Tolkien.  Artist John Cockshaw is presenting an Exhibition of Art Inspired by the Works of JRR Tolkien at the Art Cinema, Curzon Ripon.
With excitement for the final Middle-earth film reaching fever-pitch along with a bittersweet feeling of having to say farewell John decided, as a fan and artist, he had to act decisively. Opening on the 12th December with a preview is an exhibition of Tolkien artists he will be curating at the Curzon cinema venue in Ripon, North Yorkshire. Along with a selection of his own Middle-earth art, the show will feature the work of renowned Canadian Artist Ted Nasmith and the amazing graphite work of Polish Artist Katarzyna Chmiel-Gugulska. It will coincide with the screening of The Hobbit at this regional venue but also use the opportunity as a platform to showcase a thought-provoking diversity of interpreting JRR Tolkien's writing. The exhibition also arose out of his longing to create a high-profile Tolkien-related event in his home area…because you can never really celebrate Tolkien enough right? The exhibition, after the preview evening, will run from Saturday 13th December until Saturday 31st January.
For more information click here.
Posted in Creations, Events, Exhibits, Fans, Headlines, Hobbit Movie, The Hobbit: The Battle of the Five Armies, TheOneRing.net Announcements
SALT LAKE CITY — At a press conference to announce its inclusion of Simon Pegg as a guest, FantasyCon said it has the largest contingent of Tolkien guests at a fan convention ever, including parts of the staff of TheOneRing.net.
Coming from the Lord of the Rings films:
Sean Astin
Billy Boyd
John Rhys-Davies.
Scheduled for visits from The Hobbit films are:
Adam Brown
John Callen
Peter Hambleton
Jed Brophy
William Kircher
Ken Stott
Graham McTavish
Sylvester McCoy
Other Tolkien-related content:
TheOneRing.net
Doug Adams
Artist Donato Giancola
Artist Justin Gerard
You can read the full article, including the announcement of Simon Pegg, right here.
Posted in Adam Brown, Billy Boyd, Conventions, Events, Exhibits, Fans, FantasyCon, Film Screenings, Graham McTavish, Hobbit Movie, Jed Brophy, John Callen, Ken Stott, Lord of the Rings, LotR Movies, Peter Hambleton, Sean Astin, Sylvester McCoy, The Hobbit, The Hobbit: The Desolation of Smaug