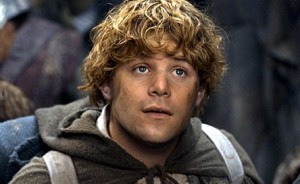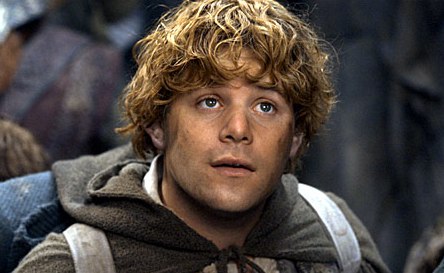 Just two rounds remain in this year's Middle-earth March Madness – we're down to the final four, facing off against each other in the Semi-Finals! Who has the strength to rule over all?
Let's take a look back at the Quarter Finals – where none of the battles was as tight as might have been predicted. In a pairing which presented voters with a tough choice, the stout-hearted hobbit overcame his long-shanked foe; Aragorn was defeated by Samwise, with the Ranger unable to claim much more than a third of the vote. This result may surprise some, but then, Master Gamgee has always proved to have hidden strengths and depths.
Division II saw Galadriel going nuclear on Gollum, but still losing to the tricksssy one! Who would have thought that one of the River-folk could overcome a high elf, and a margin of two thirds to one third?
The mighty Maiar match was also not the closely fought duel one might have expected; it must indeed have been Gandalf the White who entered the lists, as he thrashed Saruman, taking over 85% of the vote!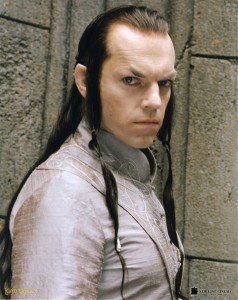 Finally, in Division IV two elves faced off; a high (but half) elf against a woodland dweller. Thranduil may have ridden in on his war moose, but in the end, it was Elrond who came out victorious, claiming about three quarters of the vote.
And now we are down to just FOUR. Samwise vs Gollum – there's no love lost between these two! Will the faithful gardener be able to overcome 'Stinker', or if he lets his guard down, will Gollum defeat the 'stupid, fat hobbit'? Will it just devolve into a contest of name calling?! You decide!
Gandalf vs Elrond – will the wizard finally teach Half-elven a lesson, for failing to throw Isildur and the Ring in the fires of Mount Doom at the end of the Second Age? Or does Rivendell's ruler have a trick or two up his voluminous sleeves? It's up to you – VOTE NOW!
The Semi-Final voting is open NOW, and will close at 10pm EST on Tuesday 3rd April. The FINAL will then run April 4th -5th. Only a few more days to play along with Middle-earth March Madness, before it's over for another year. VOTE NOW![Final Four] [Elite Eight] [Round 3 Bracket] [Round 2 Bracket] [Round 1 Bracket]
Continue reading "Middle-earth March Madness – The Final Four are Chosen!"