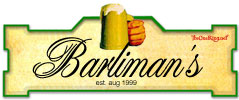 This weekend in The Hall of Fire, we return to our Lord of the Rings read-through as the Fellowship take to the Anduin River.
'All together, paddle! ' shouted Boromir. 'Paddle! Or we shall be driven on the shoals.'
Even as he spoke Frodo felt the keel beneath him grate upon stone. At that moment there was a twang of bowstrings: several arrows whistled over them, and some fell among them. One smote Frodo between the shoulders and he lurched forward with a cry, letting go his paddle: but the arrow fell back, foiled by his hidden coat of mail.
FoTR Book II, Chapter IX: The Great River (more…)
Posted in Barliman News, Barlimans, Hall of Fire