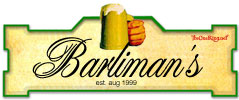 Standing beside the tomb of Balin, the Fellowship read in mounting horror of the demise of the son of Fundin's attempt to retake Moria. The final page of the record, hastily scrawled, is terrifying in its vagueness.
"We cannot get out . . . drums in the deep . . . They are coming."
This weekend, Hall of Fire resumes its Fellowship of the Ring read-through and we'll delve into one of the most dramatic chapters of Book Two.
FoTR Book II Chapter V: The Bridge of Khazad-dûm Continue reading "Hall of Fire chat tomorrow: The Bridge of Khazad-dûm"