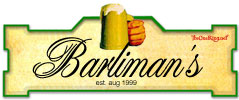 Awaking from a sickly sleep, Frodo finds finally himself in Rivendell — a place of relative safety. Much to his delight and relief, Gandalf is there too.
"What happened at the Ford?" said Frodo. "It all seemed so dim somehow; and it still does."

"Yes, it would. You were beginning to fade," answered Gandalf. "The wound was overcoming you at last. A few more hours and you would have been beyond our aid. But you have some strength in you, my dear hobbit!"
FoTR: Book Two, Chapter One — Many Meetings
At first, Gandalf proves reluctant to reveal much — but he does inform Frodo that he was imprisoned and that the Black Riders are, indeed, the minions of Sauron.
Why is Gandalf so close-mouthed? And although Frodo seems physically healed from his wound, how has the Morgul-blade affected his spirit? Elsewhere within this chapter, what do we learn about the elves of Rivendell? Does the prewsence of both Gloin and Bilbo give this chapter more tie-backs to The Hobbit than A Long Expected Party? And what does the incident between Bilbo and Frodo over the Ring portend?
Join us this Saturday, April 14 at 6.00pm ET (New York time), when we'll discuss all this and much more as we continue our Fellowship of the Ring read-through!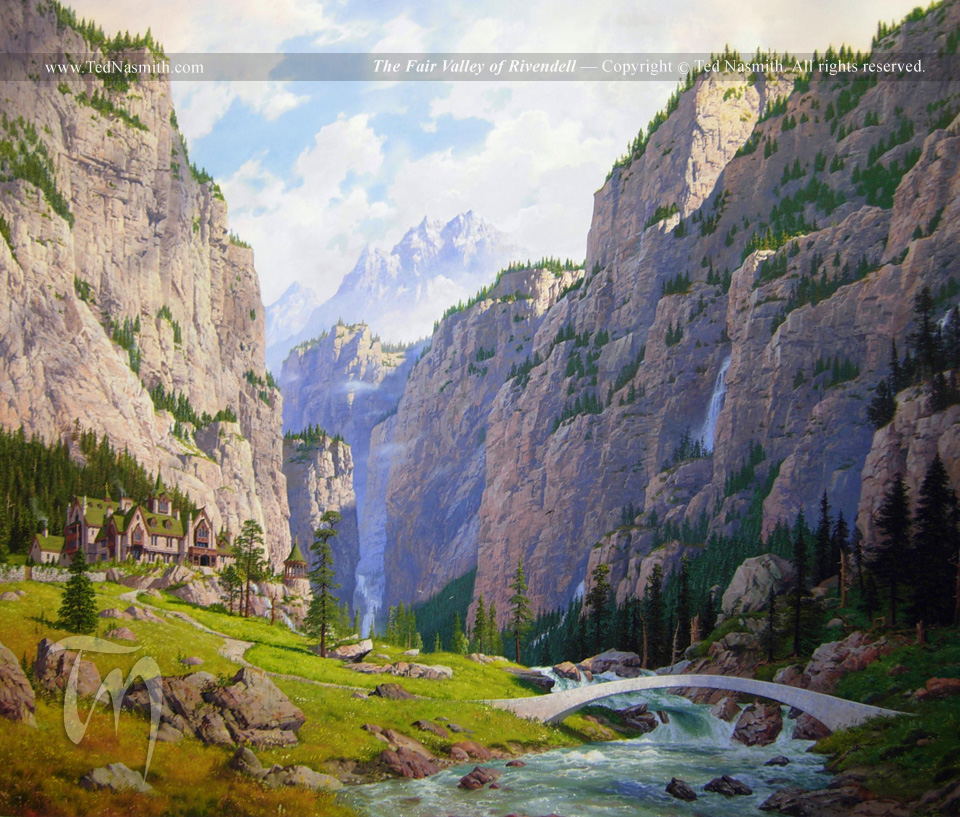 The Fair Valley of Rivendell by Ted Nasmith.
Time zone conversions
Not sure what time the chat will be where you are? Our handy conversion table can help! Alternatively, this event announcement on Time and Date will tell you when it's on in your city.
America:
6.00pm ET (New York)
5.00pm CT (Chicago)
4.00pm MT (Denver)
3.00pm PT (Los Angeles)
Europe:
11.00pm GMT (London)
Midnight CEST (Paris)
1.00am EEST (Helsinki)
Asia-Pacific
9.00am AEST (Sunday) Brisbane,
10.00am AEDT (Sunday) Sydney, Melbourne
Midday NZDT (Sunday) Wellington
How long do your topic chats go for?
Our chats usually last 45 mins to an hour, and are very newbie friendly. Simply drop in and join the conversation! However, our main room, #theonering.net is open 24 hours a day. We don't always talk Tolkien there, but if you have a burning question, you'll usually find one or two of "the regulars" up for a chat!
Where — connection details
Chat happens on #thehalloffire on irc.theonering.net — the TORn IRC server. You can connect instantly using our Mibbit client that works inside your web browser.
Alternatively, you can install a dedicated chat program such as mIRC on your computer and just plug in the following connection details.
Server: irc.theonering.net
Port: 6667
Channel: #thehalloffire