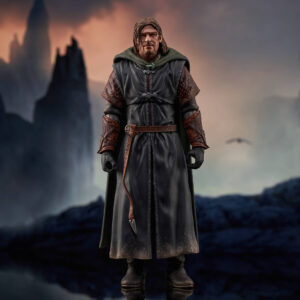 The amazing folks at Diamond Select Toys asked us if we would be interested in showing off some of their awesome figures as a preview. That was a quick yes, as their figures are very well done and are great collectibles for fans of Middle-earth.
If you went to, or watched, any coverage of Comic-Con from last summer, you would have seen the concepts of these two figures on display. Today, we're pleased to share with you the final images for the new Boromir and Lurtz figures.
These figures are available for pre-order on Friday January 20th at the Diamond Select Toys website for $29.99 and you can expect to add these to your collections in the fall.
Continue reading "Collecting The Precious – Preview of Diamond Select Toys Boromir and Lurtz"