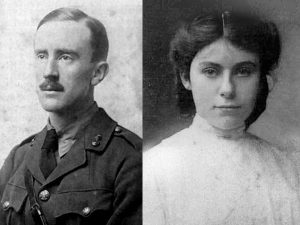 Tolkien fandom finds itself with an embarrassment of riches in 2018. The Tolkien Biopic has wrapped principal photography and is currently in post-production. There will be a new book out featuring Gondolin, edited by Christopher Tolkien. The most recent update about the Amazon Studios' TV series is now confirmed to be a 5 season commitment. And then word starts to filter through that there are current negotiations for an actual Middle-earth Theme Park. 
Let's start with the biopic simply titled "Tolkien" . At first it seemed as though it was something that was outside of the reach of the Tolkien family, an unofficial biography of J.R.R. Tolkien. But when overtures to Fox Searchlight were made for more details on the film and the story it tells, the response was that they are still in negotiations with the Tolkien Estate. While disappointing to not get details just yet on this film, it is heartening to see that there is some cooperation going on, giving us hope that Tolkien fans may well get some authenticity from the film and its story. Now, if we can just get word of an actual release date, we can make real plans for this film's release. 
The Tolkien Society posted a story about a week ago regarding a new book coming out from J.R.R. Tolkien. "The Fall of Gondolin" has just begun to appear on the websites of some booksellers, even though there has not be an official announcement from the publisher, HarperCollins, or the Tolkien Estate. Even more interesting is that Christopher Tolkien is listed as the Editor, even though he had previously announced that Beren and Luthien may well have been his last book. The best estimates for the release of the book is in August, but no firm date in August has been agreed upon by the various online book retailers. We'll keep tabs on an official press release for the book so you can then add it to your shopping wishlists.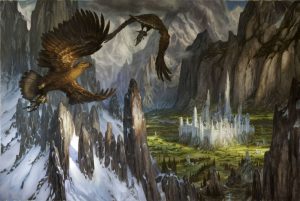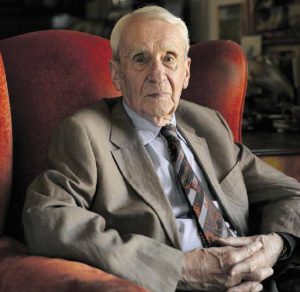 A few days ago the Hollywood Reporter broke a story with several great details regarding the Amazon Studios' Lord of the Rings TV series coming soon to the small screen. We now know that there is a 5 season commitment, a possibility for a spinoff, and that production must begin within 2 years. What we didn't know, and what we would never have expected to see when Christopher Tolkien was Director of the Tolkien Estate Limited and the Tolkien Trust, is that the Tolkien Estate's lawyer was the chief architect of the deal with Amazon. The Tolkien Estate wants this project to go forward, and both New Line Cinema and Warner Bros. were involved, paving the way for using some of the film material. Not sure if that means actual footage, or just some of the designs or film sets or what not. Although the article did also mention that Peter Jackson's lawyer began a dialogue between PJ and Amazon, it was not clear what sort of role he would seek.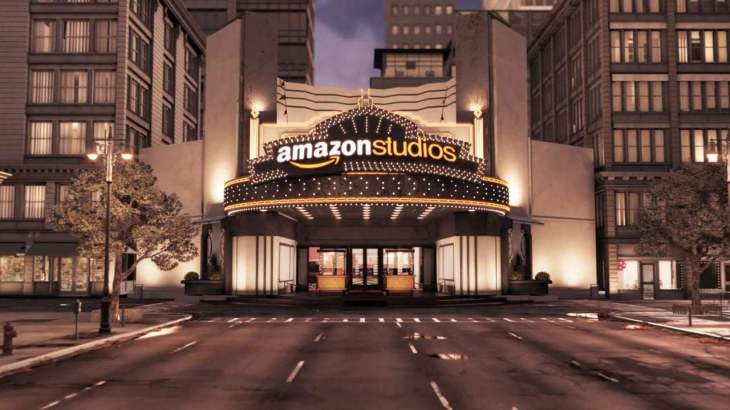 In counterpoint to the THR report is an article found in Forbes that mentions how insane this deal sounds from a business perspective. $1 billion is a lot to spend on a franchise that will need to be really successful in bringing in new Prime members for Amazon in order to break even. Although this is in keeping with Amazon's big push into increasing its streaming service, especially with original content. They have to fill all that new space at the Culver City studio they recently purchased, and Middle-earth should fit that bill quite nicely.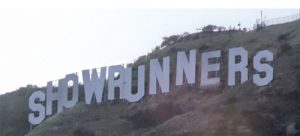 The Forbe's writer also notes that the LOTR trilogy really did set the bar high in terms of overall quality, and that the Hobbit films proved that having a franchise property doesn't mean automatic success. Amazon is going to have to get serious about the quality of the stories as well as the quality of the production. In the end, some of this will be made easier or tougher, depending on what source material is actually available to them. Since the Tolkien Estate appears to be the driving force of this deal, could that mean Silmarillion and other stories not part of the original 1969 movie deal are now on the table? And regardless of what stories are allowed to be filmed, and which are not, Amazon still needs to land a proper writer or showrunner to guide the whole project. The Tolkien fan base is strong around the world, but it is a knowledgeable and passionate fan base, so any missteps in how the source material is adapted or added to can prove disastrous. As Galadriel might say, "Amazon Studios' production stands upon a knifes edge".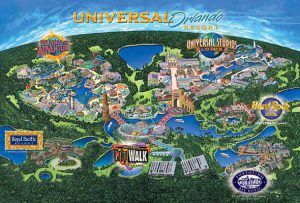 And finally, the rumor that has slowly been building up steam online, and now appears to be something to be taken seriously, a Middle-earth theme park. Universal Studios in Florida is looking to build its 4th park and fleshing out which themed lands will occupy the space. Nintendo, Ministry of Magic from Harry Potter, Jurassic World and Middle-earth are all rumored possibilities. Universal already has land purchased in the area near the other parks in Orlando, and two of the mentioned possible lands already exist in their other parks. The DisneyandMore blog that posted this story is well regarded in knowing what is going on with amusement parks, and Universal began toying with the idea of a Middle-earth land as far back as 2010. With the Tolkien Estate in a more amenable frame of mind for Amazon's TV deal, could a Middle-earth theme park be too far outside the realm of possibility? If this were a Disney rumor, there is very little chance that would get off the ground due to J.R.R. Tolkien's well known disdain for Walt Disney, but it being Universal gives it a little better chance. If this deal is real, expect it to be confirmed soon, part of the deal involves having the park built within 5 years. Fasten your seat belts, keep your hands and arms inside the vehicle and hold onto your hats, it's going to be a wild ride. 
The Tolkien Biopic is happening, we just don't yet have a release date. The Amazon Studios' deal is happening, but only if they get production up and running within the 2 year window. The Fall of Gondolin should be released in August, but without a proper announcement from the publisher, that that with a grain of salt. Finally, a Middle-earth theme park is still squarely in rumor territory, even though it is believed that negotiations are well under way. Without a formal announcement, all bets are off until a contract is signed. But out of curiosity, what area of Middle-earth would you most want to see brought to life? Barrels out of Bonds would make one awesome water ride, sound off below with what you want to see.