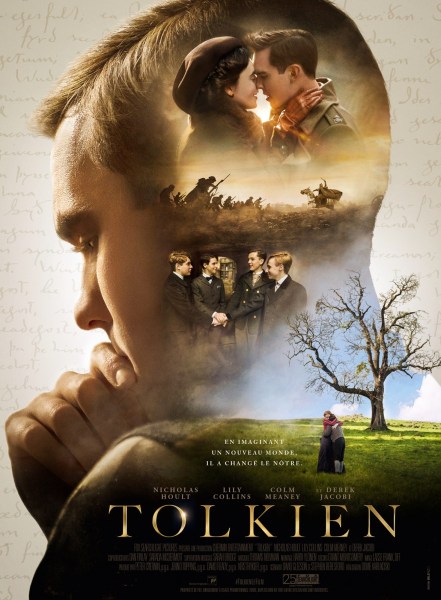 Tolkien just opened in the UK this past Friday, and will be opening up nationwide here in the US on May 10. You can read Quickbeam's review here, or remain completely spoiler free, as you see fit. Suffice it to say Tolkien is a beautifully made film, from the acting, music score and gorgeous settings.
Back in the day, when the LOTR films were coming out, TORn rolled out the idea of Line Parties, a way for fans to meet and interact while standing in line for the movies. Of course, this was long before theaters moved to reserved seating, which has taken some of the fun energy out of the theater going experience. But it doesn't have to be that way, we all know that movies are better with friends, new and old. So, bring your Fellowship, or make a new Fellowship, and plan to attend opening weekend of Tolkien with fellow fans.
We have partnered up with Legion M, the first fan-owned entertainment company, to host fan Meetups/Line Parties/Moots on opening weekend of Tolkien. You can sign up to attend an existing Meetup here, and if there is none near you, register to host your own. If you decide to host a Meetup, you will need to fill out the form and wait for a Legion M admin to activate your event. Once activated, you will be able to share the link and encourage all of your friends and family to attend. The Meetups with at least 8 attendees RSVPed will earn collectible pins, but you will need to move quickly in order for those to arrive in time for the film screening. Of course, existing Meetups may have already qualified, so do check your area within a good 15-20 mile radius first. 
One other enticement is that One Meetup will win a special prize of free movie tickets, with the added bonus of one Meetup leader and one Attendee earning a trip to a Legion M premiere at a city to be determined by Legion M, a 2 night hotel stay and a cash prize towards airfare. Please see the One Meetup to Rule them All contest page for details on this.