San Diego Comic Con is upon us yet again. After a huge return last year where The Lord of the Rings: The Rings of Power dominated the show with badges, parties, and a Hall H concert, the fans are in the driver seat this year to celebrate all things fandom.
By Popular Demand – Magic of Middle-earth Party!
TheOneRing.net, Weta Workshop, Diamond Select Collectibles, Nerd of the Rings and more are teaming up for a party of hobbit magnificence featuring food, drinks, libations, goodie baggins, artwork by Jerry Vanderstelt and a cosplay contest hosted by Weta Workshop's Richard Taylor and Daniel Falconer!
When: Thursday July 20
Time: 5:00 pm – 10:00 pm
Where: Storyhouse Spirits, downtown San Diego
Cosplay Contest: 7:00 pm
Family: Friendly (kids allowed)
SDCC Badge: NOT required
Tickets: Required
Tickets go on sale tomorrow, Thursday July 13 at 12pm Noon PT. Last year's party sold out in 3 minutes. Link will be published on all our socials, and its highly suggested you join the TORn Discord for earliest access.
TheOneRing.net Booth 1220 – Signings and Exclusives
Find us again in the book publishers area of the show floor with new Exclusive Merch and Shirts! Limited quantities have been produced and will not be sold online. Shirt sizes available from XS – 3XL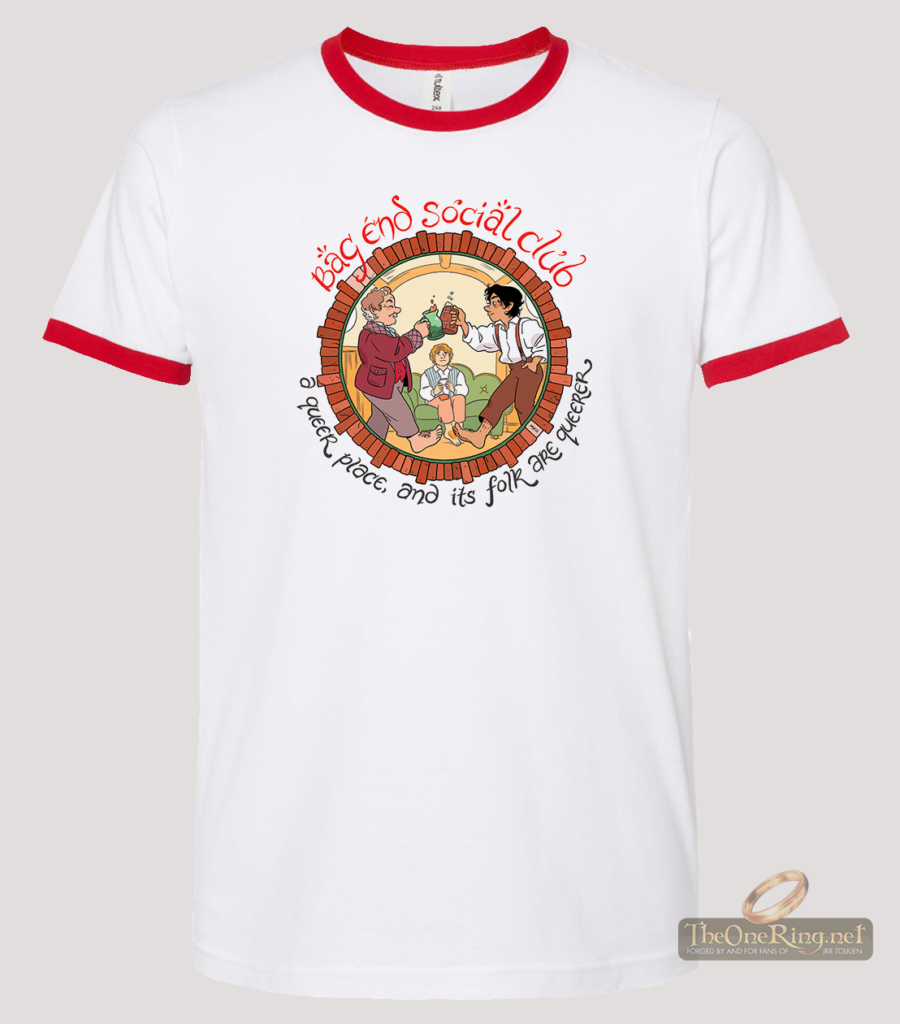 Shire Post Mint returns to TheOneRing.net booth with officially licensed coinage and pins. We will have a selection of the most popular products.
EXCLUSIVE new secret Weta Workshop Mini Epic will be unveiled Thursday morning and we will have limited quantities available each morning of Comic-con, while supplies last.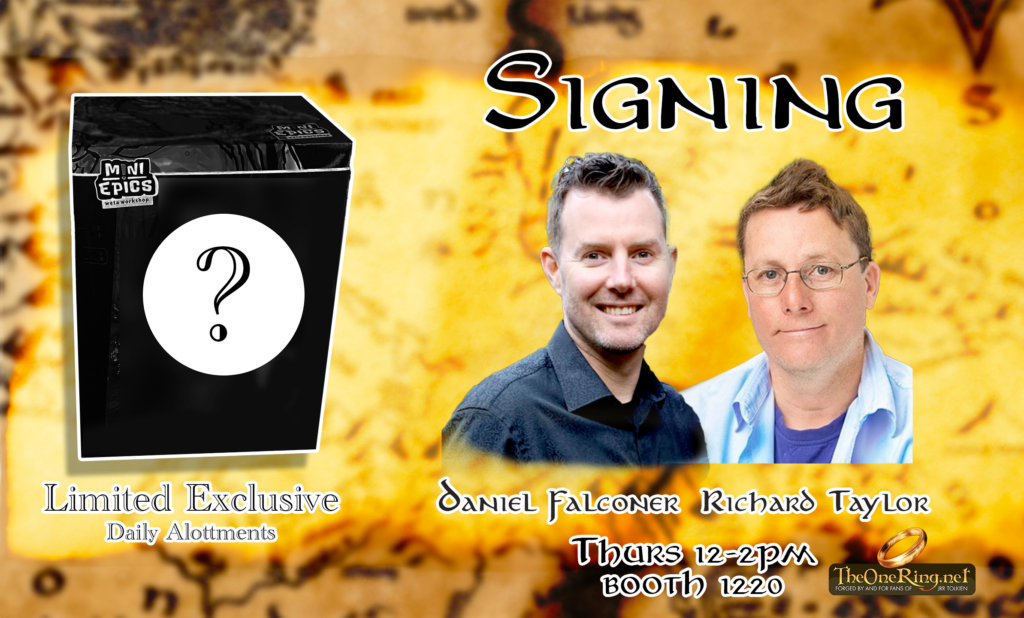 SIGNING at the booth Thursday July 20 from 12pm noon – 2pm is Weta Workshop's Richard Taylor and Daniel Falconer! Bring your favorite treasure (like Middle-earth Script to Screen) or rush to purchase the exclusive new Mini Epics and get them signed free.
More Signings – Jed Brophy
The man of many faces in Middle-earth returns to celebrate 20 years and counting of performing in LOTR adaptations. Pick up signed headshot from one of his many memorable characters, or just shake his hand and share a smile! He'll be around all weekend.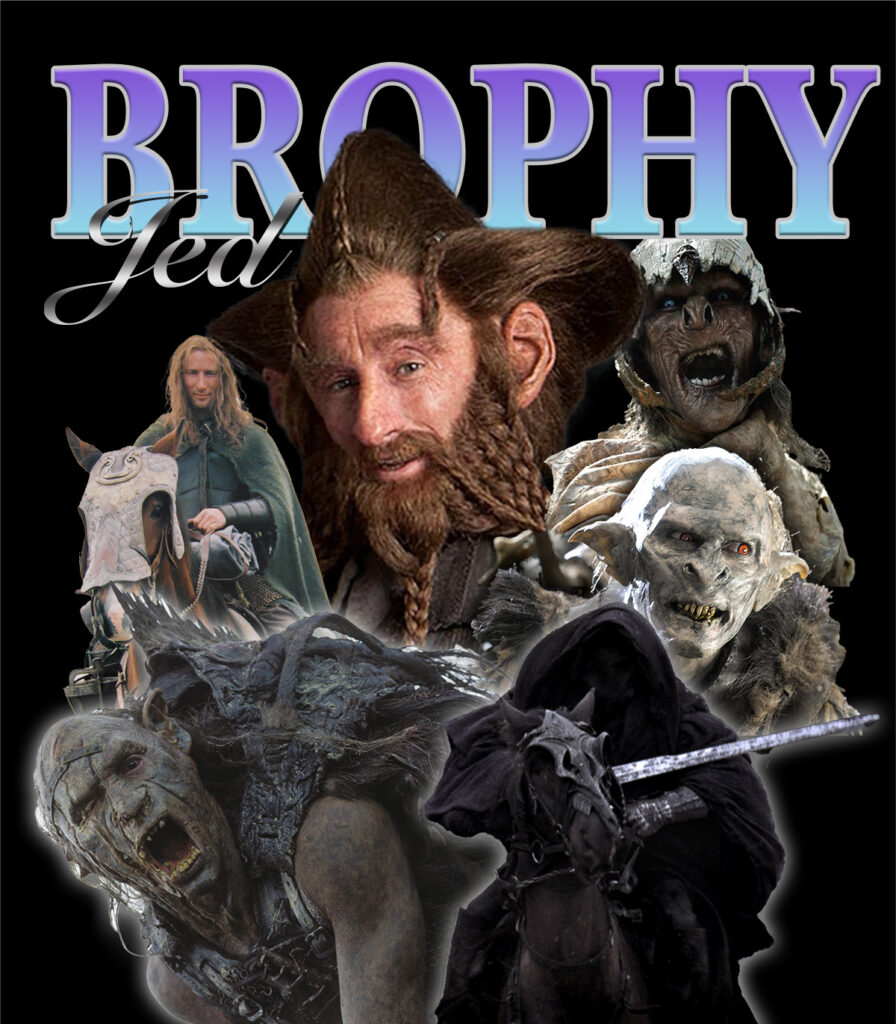 Also hanging at the booth all weekend is the friendly volunteer staff from your favorite Tolkien community plus friends like Matt from Nerd of the Rings, Kaitlyn from Tea with Tolkien, and author K.M. Rice.
Tolkien Panels!
Here's a list of panels LOTR fans may be interested in. Things have been in flux due to Hollywood union negotiations and strikes, but these panels are confirmed:
Friday 2:15pm, Room 6A – Weta Workshop Presents… you won't want to miss this! Surprises abound
JUST ADDED! Saturday 1:00pm, Room 23ABC – Dispatches from Middle-earth with TORn and Nerd of the Rings
Saturday 4:30pm, Room 10 – Costumes of Rings of Power with Kate Hawley
Saturday 5:30pm, Room 7AB – No Man Am I: Women of Middle-earth, Hosted by TheOneRing.net with Cathy Udovch, Tea with Tolkien's Kaitlyn Facista, and Happy Hobbit's Kellie Rice.
Looking forward to seeing all the Ringers there at San Diego Comic Con 2023. While many anticipated a preview of new movies or TV shows from The Lord of the Rings, many fans understand and support the efforts of WGA writers and SAG actors to get the best deal that allows the best work. Future adaptations of Tolkien depend on the very best! See you in San Diego!