As many of you will know by now, Fathom Events are bringing us special screenings of The Lord of the Rings: The Return of the King Extended Edition, to celebrate the film's 20th anniversary. On April 13th and 19th, Ringers in the USA – and April 20th for fans in Canada – can gather together to bask in the glory of Middle-earth on the big screen once more.
Any opportunity to see part of Peter Jackson's trilogy in cinemas is a cause for celebration. To make these screenings even more special, they will also include a recorded introduction from the Ring-bearer himself, Elijah Wood! He'll be sharing his insights and reflections on the movie's legacy, in a special message made possible by Legion M and Lost Odyssey.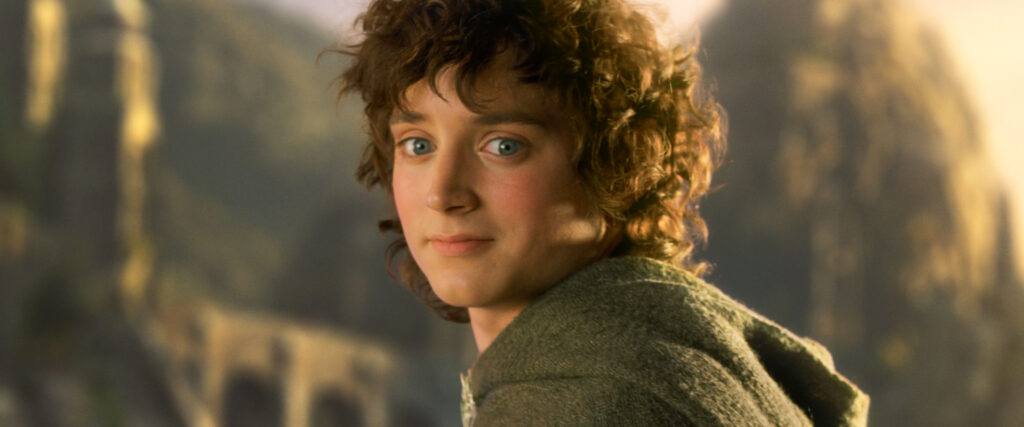 From the official press release:
Prior to each screening, attendees will be treated to a special introduction by franchise star Elijah Wood, as he discusses the lasting impact of the "Lord Of The Rings" universe and the rich worlds and beloved characters that keep viewers coming back for more. Fans will also be treated to exclusive coverage of the new "Lord Of The Rings" tabletop game, as a celebrity panel embarks on their own adventure into Middle-Earth to raise support for Extra Life For Kids, in conjunction with Children's Miracle Network Hospitals.
If that isn't enough good news – Fathom Events have given TORn pairs of tickets to either of the USA screenings, to give away to some lucky fans! To enter the giveaway and be in with a chance to win tickets to a theatre near you, simply click below:
You have until 5pm EDT April 11th to enter! If you don't want to rely on luck, you can purchase tickets to screenings near you here. Gathering with fellow fans, watching The Return of the King on the big screen, with special messages and previews? It's like it's 2003 all over again. My friends, this will be a night to remember…