We hope you enjoyed this April Fools' Day joke for 2023!
Just when we thought casting had been finalized for season two of Amazon's The Lord of the Rings: The Rings of Power, Amazon insiders have revealed an unexpected surprise.
Los Angeles, CA – Amazon Studios has announced that Orlando Bloom, break-out star of Peter Jackson's The Lord of the Rings trilogy, will appear in the next season of the The Lord of the Rings: The Rings of Power.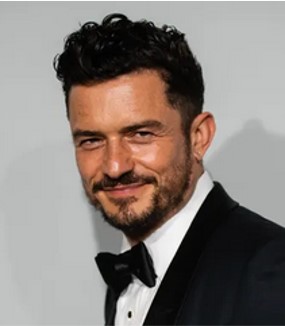 Developers J. D. Payne and Patrick McKay confirmed that Bloom will appear in the second half of the season as Oropher – the grandfather of Legolas.
"J. D. was chatting with Orlando at an industry event and Orlando said that he wished he could step back into Middle-earth because he'd had so much fun the first time around," said Patrick. "We put our heads together and came up with a way to have him play his own grandfather. This actually works well as Orlando is 25 years older than he was when the Fellowship of the Ring was filmed. Therefore, he'll bring more depth and gravity to Oropher."
Oropher was a Sindarin elf who led his people north to lands around the Mountains of Mirkwood. His motive was to move out of range of the Dwarves of Khazad-dûm and avoid the threat of Mordor. If the series continues through to the Battle of Dagorlad, we'll get to see Oropher's final battle and death.
Patrick wouldn't give details of Oropher's story arc but a source told TheOneRing.net that the character will be involved in the Silmaril storyline.
A separate source claims that Elijah Wood has also been approached for a cameo. However, John Rhys-Davies has flat-out refused to be involved in The Rings of Power because he "wouldn't wear those bloody prosthetics again for all the jewels in Moria. Ishkhaqwi ai durugnul!".