Middle-earth March Madness 2023, Rings of Power Edition is well underway. Round One closed yesterday, after thousands of votes were cast; today we launch Round Two.
As ever with March Madness, we began with 64 competitors – this year, all characters from The Lord of the Rings: The Rings of Power. Now, half of those who entered the fray have been defeated. Who remains?
Elves, Dwarves and Monsters
Let's begin with a look at this first bracket. Most of the contests here were not close at all: Galadriel, Durin III, Durin IV, Gil-galad, Disa, Finrod and Elrond all took well over 1,000 votes to secure victory. (Durin IV, with over 1,500 votes, took the most votes of any character in all of Round One; but Elrond and Galadriel were close behind.) Of the Elves and Dwarves, only Celebrimbor struggled. To be fair, he was pitted against a Balrog – a fight which would challenge even Gandalf. With a margin of less than 200 votes, the Balrog was victorious! Now Galadriel will take on this mighty foe, in Round Two. All of the pairings in this second round will be nail-biters: Finrod Felagund goes up against Elrond, Disa faces Gil-galad, and father and son go toe to toe, as Durin III confronts Durin IV. Your vote decides who will continue on to Round Three!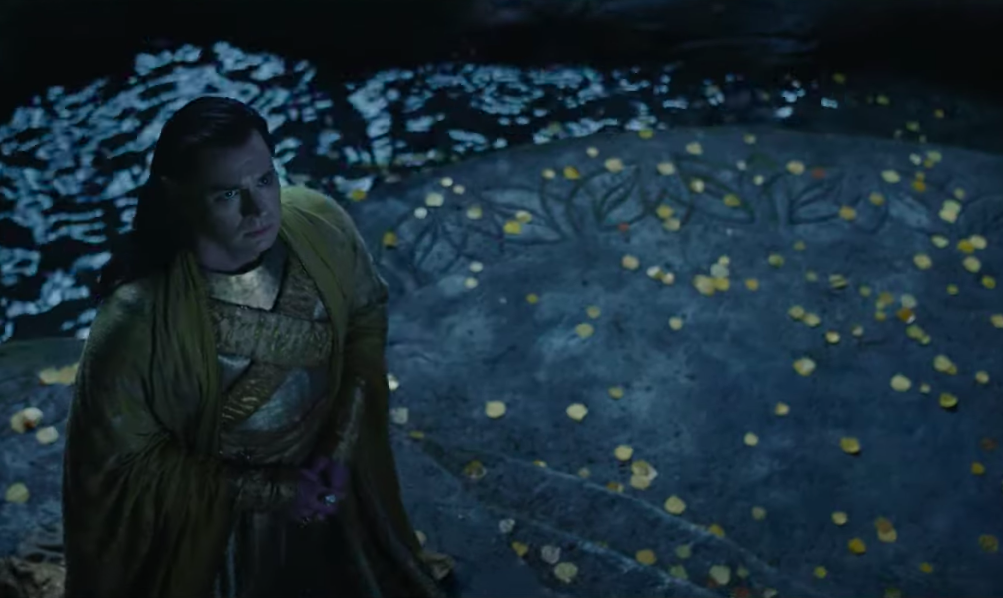 Southlanders and Mordorians
Moving on: in this bracket, there were a few slightly closer battles. For the most part, however, the results were as one might expect. Not surprisingly, Adar was the most popular character in this bracket – and he easily beat his opponent, Tredwill from Tirharad, taking 95% of the vote. Other victors who claimed over 90% of the vote in their duals were elven archer Arondir over young Rowan; Rowan's friend Theo over Abigail (one of the folks on Halbrand's raft); and Theo's mother Bronwyn, over the other raft gal, Astrid. Halbrand was victorious over the Uruk Magrat, but he didn't quite make a 90% clearance, taking 87% of the votes in this pairing.
Elf went against Elf, with Revion the Watchwarden defeating Arondir's comedy sidekick Medhor by a surprisingly wide margin of threequarters of the votes cast. The sole battle of Uruk versus Uruk was closer, but not much; Vrath beat Bazur with a convincing two thirds of the tally. Now Vrath comes up against Halbrand – or is it Sauron? Either way, he is surely a fearsome foe.
The really close fight in this bracket was Waldreg, the old man of the village who turned out – spoiler! – to be an ally of Sauron's, against Grugzuk. In perhaps the first upset of the tournament, the Uruk won; but there were fewer than 100 votes in it. Grugzuk faces Arondir in Round Two; can he pull off another upset?
The final two second round pairings in this bracket are Adar against Revion – surely an easy one to predict? – and a tricky challenge of mother against son, as Bronwyn takes on Theo.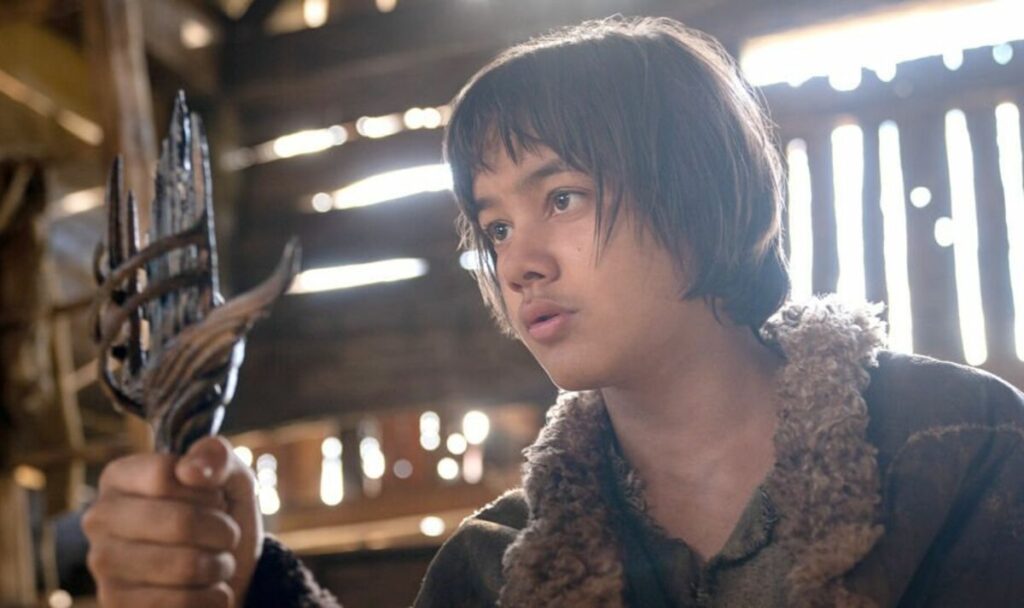 Harfoots and Visitors
Our third bracket contained the closest match of Round One. Just over 60 votes separated Dilly Brandyfoot (Nori's young sibling) from Harfoot elder Vilma, but it was the youngster who made it through. Most of the pairings were a bit closer overall in this group. Easy victories were secured by Nori Brandyfoot and Sadoc Burrows. Marigold and Largo Brandfoot had to fight harder, but both won in the end. The evil trio – The Nomad, The Ascetic and The Dweller – are all out, vanquished by Marigold, Malva Meadowgrass, and Nori's friend Poppy respectively. Finally, it is surely not surprising that the 'hunters' (aka Nomadic Antlered Big People) were easily conquered by The Stranger – who will surely make light work of Malva in Round Two?
The other matchups coming up in this bracket are perhaps not so easily decided. Nori faces her own sibling, Dilly; Marigold goes up against Sadoc; and Largo must face Poppy. It's hard to choose four to go through from that group – but choose you must, as you place your votes!

Númenoreans
Finally, in the fourth bracket we travel to Númenor. Cruising through Round One are Elendil, the White Tree, Pharazôn, and Miriel – the big hitters of the group. Perhaps surprisingly, the frail king Tar-Palantir was defeated by Isildur's friend Valandil; it's hard to imagine Valandil pulling off another upset, though, as he faces Elendil in the next round.
Alas, Berek (Isildur's horse) fought well, but faithful to the last, ultimately he let his master win – so Isildur goes through to Round Two, though with fewer than 300 votes in it. Now he faces that icon which will later mean so much to the men of Middle-earth – the White Tree.
Kemen may be a smooth talker, but he could not talk his way to victory against Isildur's friend Ontamo – who now takes on Miriel in Round Two. Pharazôn's next challenge will be against Isildur's sister Earien, who defeated the Sail Master without too much difficulty.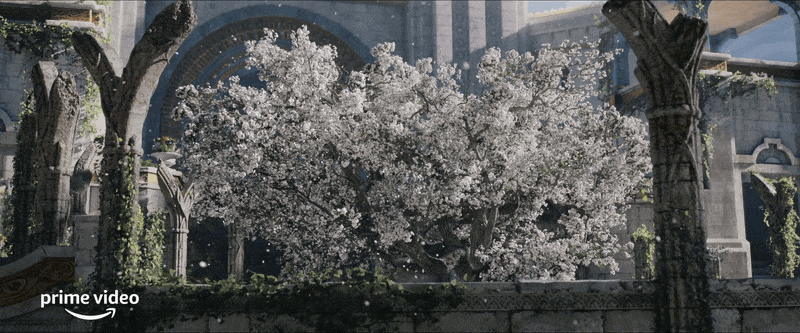 Who will still remain, when 32 is cut to Sweet Sixteen? YOU decide! As ever, how you decide is entirely up to you. Get out your D&D dice and play out the duals! Rewatch the show and decide which performances you liked best. Vote based on apparent levels of personal hygiene, should you wish (though it's unclear how that would apply to the White Tree – but we all have our systems…) It's up to you; but don't take too long. Now is the time to place your votes in Round Two!
How does it work, you ask? Simple! Click on one of the orange division buttons below. Then click the 'Vote Now' option that appears above the divisional bracket. This year you get to vote in each divisional match-up in one convenient and visual interface. Note – you need to click each division to vote in their respective brackets. So let's get voting!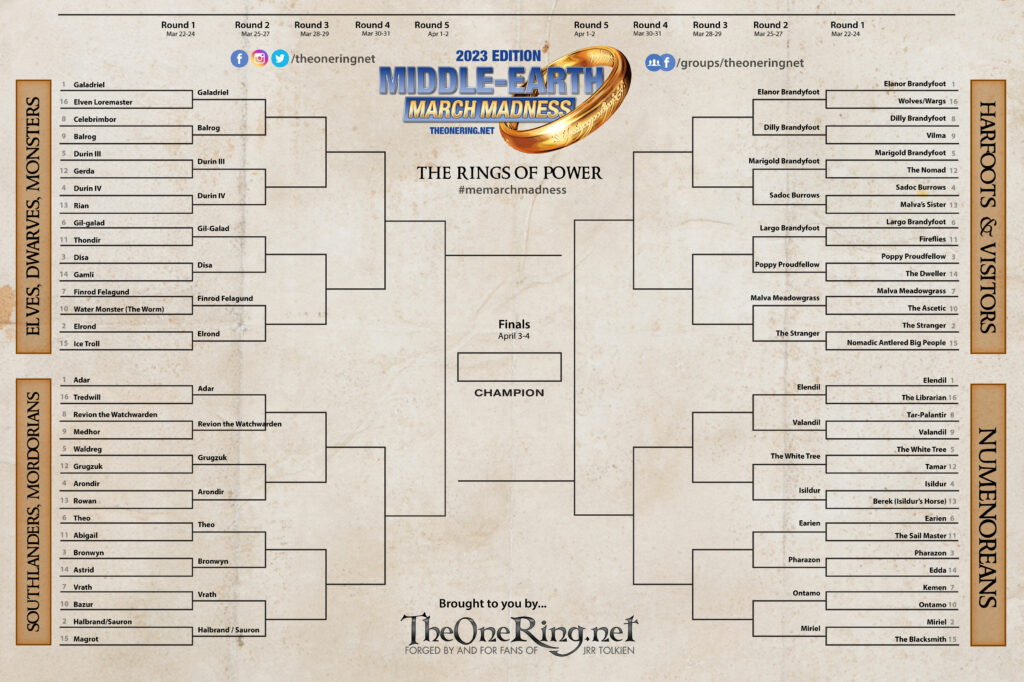 You have until the end of the day Monday March 27th to vote in Round Two! Look out for a Live Stream Results show that evening, to see who has survived to fight another day. On we go!