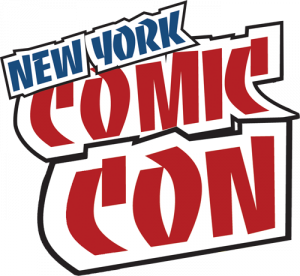 New York Comic Con is almost here! Alas, TheOneRing.net won't be there this year; for a number of reasons, we aren't able to have our usual booth and party at this NYCC. But don't despair – it doesn't mean we'll never be back! We are hoping to see Ringers take Manhattan again next year – so mark your calendars to moot in the Big Apple 2018.
Meanwhile – for those of you who will be in New York City this coming weekend, there is an event for Middle-earth fans! Our friends at Warner Bros. Interactive Entertainment and Monolith Productions are celebrating the Middle-earth: Shadow of War game with a special gathering on Thursday 5th October. Full details can be found here.  We're told there will be food, drinks, giveaways and more! Even if you're not a gamer, it seems like a great chance to hang out with some fellow Middle-earth fans. Limited capacity so get there early!
And if you are at New York Comic Con this weekend, please do share with us any Tolkien related sightings or fun. Have a great time!