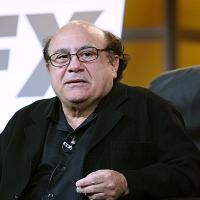 Can't quite visualize that? Believe it or not, that's one of the many casting rumors that was sent to TORn in June of 1999, reported in the Sunday Star Times no less. Now that the casting rumor mill has started anew for The Hobbit and 'F2,' message board member diedye thought it would be fun to re-visit some of the old news reported on TORn in times past. Do you remember the first photos of Sam and Frodo on Mt. Doom from June of 2000? Did you know Bruce Willis was rumored to have petitioned PJ for a part in LOTR? With a few items sprinkled in from Tolkien's letters and other sources, this makes for a fun trip down memory lane. Stay tuned for regular installments!

June 8
1961 – Letter to Rhona Beare (#230) – answers various questions about LOTR, such as the reasoning behind Aragorn's declaration that he is "of the race of the West unmingled', the meaning of various elvish phrases: "Mae govannen means 'well met.' Treebeard's greeting to Galadriel and Celeborn ('vanimar, vanimálion nostari!') means 'O beautiful ones, parents of beautiful children.'", and the song of praise in the field of Cormallen.
2001 – The official LOTR website posts Cannes footage with intro by Peter Jackson
June 9
1941 – Letter to Michael Tolkien who was at the time an Officer Cadet at the Royal Military College in Sandhurst (#45) – relays his love and fears for his son in the time of war and empathizes with the German people whose virtues are "of obedience and patriotism are greater than ours in the mass. Whose brave men are just about as brave as ours. Whose industry is about 10 times greater. And who are – under the curse of God – now led by a man inspired by a mad, whirlwind, devil: a typhoon, a passion: that makes the poor old Kaiser look like an old woman knitting."
2000 – original Woman's Day photos of Sam & Frodo in Mordor are posted on TORn; Marvel (Toy Biz) is awarded toy license for Lord Of The Rings.
2002 – The official LOTR website posts pic of Peter Jackson, Barrie Osborne and the hobbits making their acceptance speech at the MTV Movie Awards
2003 – AICN reports scene shot of Elrond revealing himself to Aragorn in Theoden's tent at Dunharrow (w/Hugo Waving's Matrix gag)
June 10
1999 – Official site sneak preview ; Sir Ian McKellen wins Best Supporting Actor, FOTR wins Best Fantasy Film, and Peter Jackson wins Best Director at the 28th Annual Saturn Awards.
June 11
2000 – Robyn Malcolm revealed to have small role in LOTR (Morwen); The Crack of Doom cracks TORn up!
2006 – Fantasy/LOTR artist Tim Hildebrandt dies at age 67 from complications due to diabetes
June 12
2000 – a spy report on the filming at Lyall Bay (Dunharrow); first (crummy but still tantalizing) images of Bilbo and Hobbiton; Sir Ian McKellen posts 5 audio clips on his site, one of which is Gandalf saying, "One Ring to rule them all…"
2003 – The Science Museum in London announces its next exhibiton – The Lord of the Rings Motion Picture Trilogy – The Exhibition
June 13
1999 – Casting rumors: Bruce Willis petitions PJ for role the trilogy, and possible crew names (Nick Weir as props master, Jill Westwalker as assistant props master, Nick Riera as props buyer)
2004 – Winners of canadanthony's TORNsib Awards announced (message board voting on LOTR favs)
2006 – Germany's "Cinema" magazine readers pick "Lord of the Rings" trilogy as their #1 choice for Best Films of All Times.
June 14
1999 – The Sunday Star Times bandies names about: Keanu Reeves, Danny DeVito, and Anthony Hopkins for the role of Gandalf ; TORn scrapbook posts Woman's Day pic of Peter Jackson inside Bag End
2004 – the latest 'Fraud of the Rings' by cartoonist John Cook