Middle-earth returns to card decks worldwide with the new officially licensed The Lord of the Rings: Tales of Middle-earth sets. Wizards of the Coast, owners of Magic: The Gathering, streamed a first look at many of the LOTR cards, mechanics, characters and artwork arriving in June.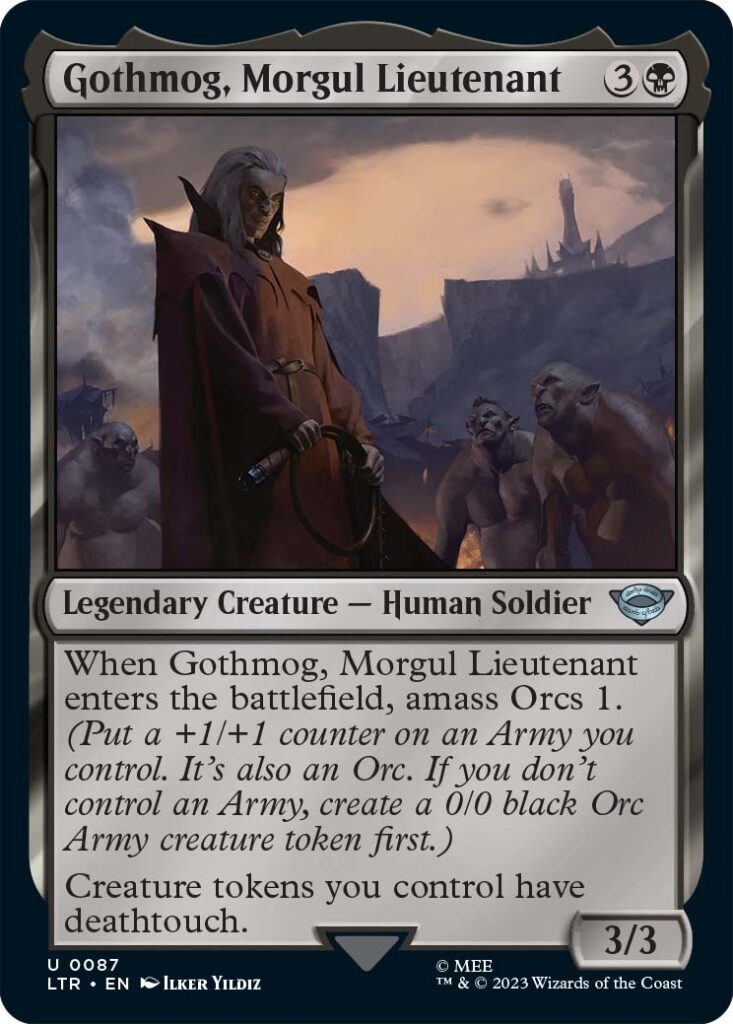 In addition to having a ton of Legendary creature cards, the mechanics of the One Ring in gameplay allow the ring to grow stronger with every use. Magic has an entire page discussion the new mechanics worth checking out: https://magic.wizards.com/en/news/feature/the-lord-of-the-rings-tales-of-middle-earth-mechanics
For old fans returning to Magic: The Gathering, many will appreciate this announcement – Wizards has licensed artwork from Ralph Bakshi's Lord of the Rings, as "Secret Lair" variant cards!

Some of the cards have generated immense conversation on social media, which is a signing of increasing popularity. These LOTR decks are selling extremely well on pre-orders, and tons of fans can't wait to get their hands on them. Wizards of the Coast provided this quote to Kotaku about the fresh artistic interpretations of Middle-earth:
Diversity: The Lord of the Rings is about the different peoples of Middle-earth coming together to fight Sauron, finding strength in their diversity. Fans of all backgrounds have been enjoying these stories, characters, and locations for decades, and we wanted this set to reflect on that broad inclusion.
Originality: The goal of this set is to express the story and setting of The Lord of the Rings through Magic: The Gathering Countless prior efforts have painted vivid pictures of this world, but our goal is a modern take on the work of J.R.R. Tolkien, lovingly crafted for an ever-expanding fandom.
Get Aragorn with Anduril, and the rest of The Lord of the Rings: Tales of Middle-earth card packs, everywhere June 23, 2023. Support local game shops and pre-order with them.
UPDATE:
Staffer Demosthenes here with a quick update on behalf of Justin.
First, there will be a expansion featuring cards based on Hildebrandt Tolkien artwork in November. Second, the Bakshi Secret Lair will only be available from The Wizards of the Coast website — so if you want it go looking there!
Finally, Amazon also has a number of special booster packs for pre-order. The big Booster Box is currently unavailable, but you can still pre-order small packs (of 15 cards) at the time of writing. Hopefully I got that all correct! Oh, and there's a lot of discussion of the new MTG LOTR cards happening on our Discord so feel free to drop by and join in at discord.gg/TheOneRing.