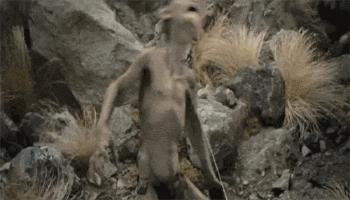 I have a confession to make. I've become a relatively bitter Tolkien fan in the past 20+ years. Since founding TheOneRing.net with Corvar, Tehanu and Xoanon, I've gone through a devolution of my own personal fandom, that was neither apparent at the time, nor welcomed as a result. You see, when we started, so many ages ago, I had read The Lord of the Rings religiously every year since age 13. Every single year. It was a welcome escape from the challenges of 13-year-old-boy-dom. After all, I was a pretty damn awkward kid. I looked forward to the summer when I'd pore through the pages of Tolkien's master work, and be whisked away on a journey in which I felt I was passionately participating.
When the idea of TheOneRing.net came to fruition, I was able to get that same satisfaction through simply enjoying the dawning of the internet age with other Tolkien fans online. I consumed everything and anything that was shared, written, argued, engaged, etc. That become my cup of Tolkien consumption for many years, lasting through the end of The Return of the One Party. Yes, through those years, I did not read a word of Tolkien – but the thriving community of TheOneRing.net kept me more than fulfilled.
Then came the in-between years – we can call them the dark times – that time when our personal interests fall to the side as we build up our family and professional lives. (Don't get me wrong, those are great things on a personal level, but for my Tolkien fandom, that time was pretty dark.) I didn't read a word of Tolkien, and I didn't consume the output of the community that had sustained me for so many years. The significance of Tolkien in my life took a back seat.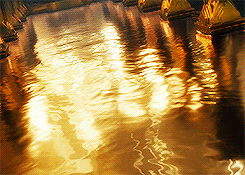 Along came the excitement and rush of The Hobbit films! A return to the grandeur of the early 2000s, a thriving community engaged with a new vision…or was it really? The reality for many of us old-timers (BTW – I'm not 'THAT' old), was that the venture through The Hobbit films felt a bit more like Thorin's struggles (*cough* gold fever) than true excitement. For me – and maybe not for you – it felt forced … non-organic. The community still thrived, however, and a whole new generation of Tolkien fandom was born.
But for me … I was done. Well, obviously not 'done' done. But I had reached my limit. I hadn't read a word of Tolkien for years … decades … and I saw too much behind the curtain of the 'business' of Hollywood gleefully to ignore the obvious truths that evade most. (We won't go into those here – let's just say, behind the curtain is pretty ugly.)
Then comes the news of a biopic of Tolkien. *roll eyes* This bitter Tolkien fan immediately thinks, 'Oh great. How are they going to diminish the legacy of one of the greatest authors and minds of all time? Will they make him out to be a racist? A religious zealot? Pull out some other horrific tidbit of information that could attempt to ruin a legacy?' Yea, bitter. 'What modern sensibility will we crucify Tolkien with today?'
Pretty sure that is as bitter as bitter gets. (Was anyone else there with me?)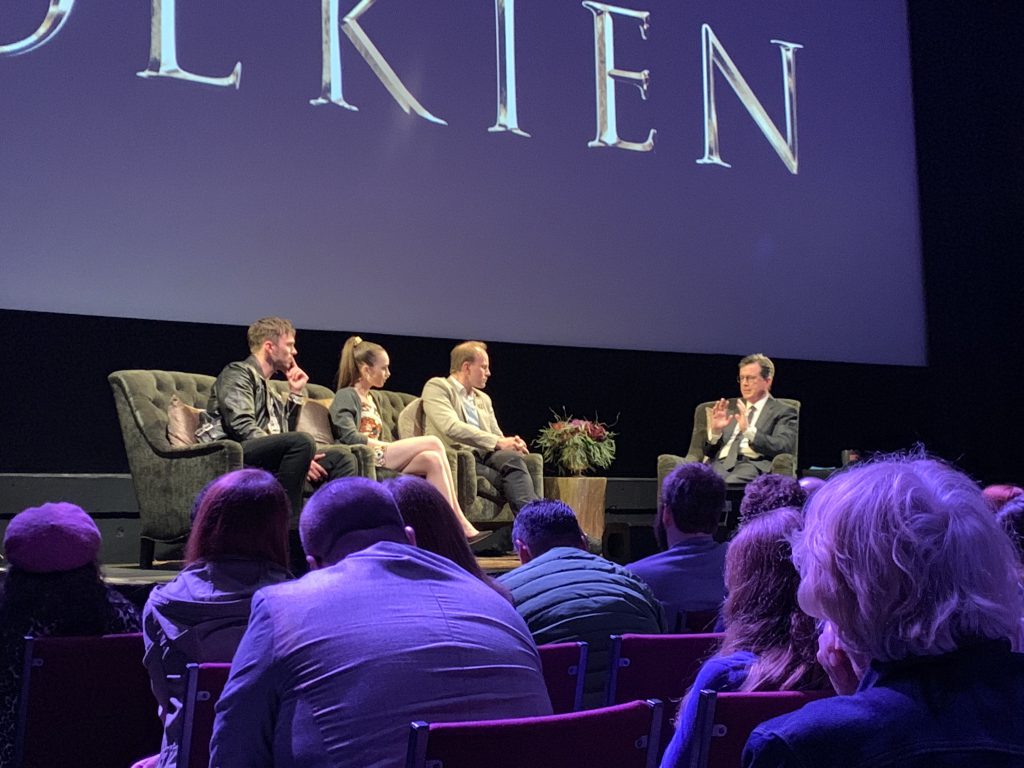 When I was offered an opportunity to see Tolkien at the Montclair Film Festival in Montclair, NJ last night, I was just as bitter. It was cool that I would get to go see it early, but I was pretty well set for something annoying. Yes, a few other staff had already seen it and set praises upon it, but this bitter old fan chalked that up to youthful enthusiasm for community relevance. (Sorry folks, but that's the truth!)
What I saw on the screen last night was quite unexpected. It was inspiring, tearful, joyful and engaging. It was exquisitely directed, and skillfully acted.
What I saw on the screen was a story I hadn't known. It was obviously not just a reporting of Tolkien's life; no, this was a unique interpretation of a famous life, pieced together from a relatively undocumented time. This is something that engaged this bitter fan from the first scene of WWI hell, to a realistic conclusion well before Tolkien's published fame.
This is NOT a geek film. This is NOT a greedy attempt to piggy back on the success of LOTR, Hobbit or other fantasy films. This is a wonderful work of cinema that not only fully re-charged my interest in learning more about the one who started it all, but also my interest in re-reading the books.
Today, I made sure that The Lord of the Rings and The Hobbit books are front and center on my Kindle app. Guess what I'll be reading later?
Congratulations to director Dome Karukoski (My new hero?) on an amazing film, worthy of the name of 'Tolkien.'
Respectfully re-invigorated,
Calisuri