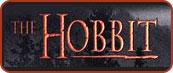 A number of reliable internet sources, including TheWrap.com, the LA Times and Deadline Hollywood,  are reporting that "The Hobbit" has finally been green lit and that filming will begin in February. From the LA Times:
Following a multitude of delays, Warner Bros. and co-financing partner Metro-Goldwyn-Mayer Inc. have agreed to start production in February on the two films that serve as a prequel to the blockbuster "Lord of the Rings" trilogy, people familiar with the situation said.
All reports emphasized that there are still hurdles to overcome, such as the labor union issues that surfaced in the last month or so. However, this news will hopefully help emphasize the urgency of resolving those issues. To be sure, the news is a big boost for Hobbit and Tolkien fans everywhere! Join in the excitement and discussion on our Hobbit discussion board by following the "Discuss" link below.
Update: The New Zealand Dominion Post is reporting official statements from Peter Jackson and Warner Bros.
PJ: "We're looking forward to re-entering this wondrous world with Gandalf and Bilbo – and our friends at New Line Cinema, Warner Brothers and MGM."
Warner Bros. President Alan Horn: "There is no human being on the planet as qualified as Peter Jackson to direct these films."
New Line Cinema president Toby Emmerich: "Peter is a filmmaker of incomparable ability; having him return to Middle-earth to produce and direct is a dream come true. A true original, Jackson is a gifted story-teller, visionary director and pioneer in film technology."
Definitely music to every fan's pointy ears!