It is time … time to vote in Round One of the Battle of the Best Dressed in Middle-earth!
Following our initial bracket reveal on last week's TORn Tuesday, our Wild Card round at the end of last week saw Bard replace the Dwarf Women for a spot in the contest. So now we begin the match ups! Will Theoden's splendid armour overcome Faramir's coronation robes? Can the Haradrim defeat the Easterlings? And in an epic confrontation of elvish beauty, which will triumph: Galadriel's dress in An Unexpected Journey, or Arwen's gown on the bridge with Aragorn? Here's how the bracket looks, for Round One of our contest: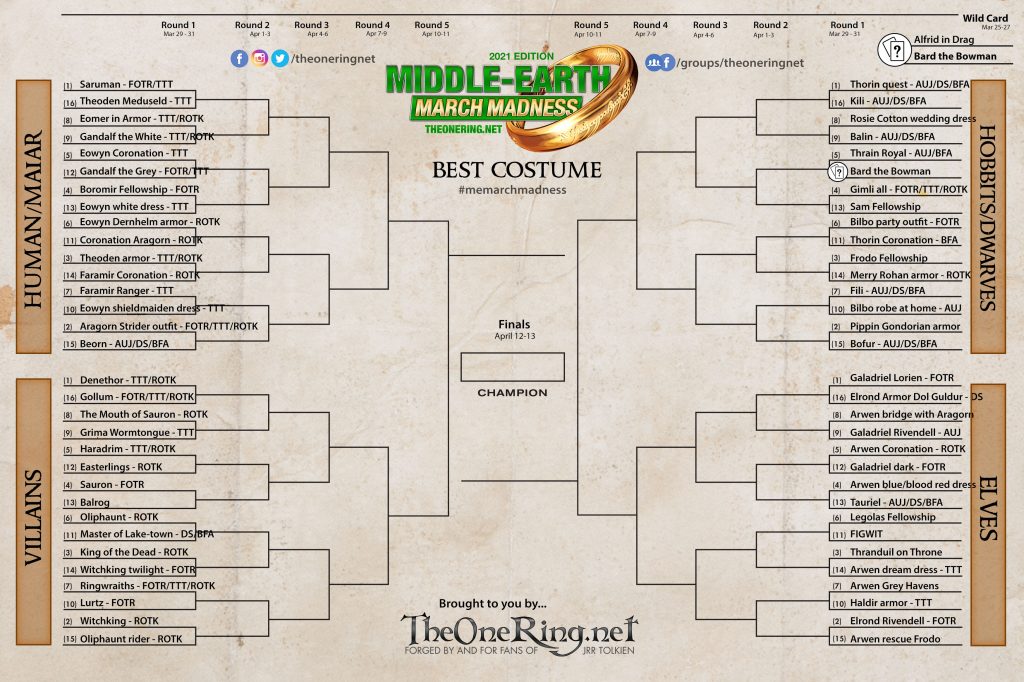 We've been encouraging you to rally the vote for your favourite costumes, by showing us your cosplays for some of these characters. Let's take a look at some we've received thus far! Voting begins below as well!
Continue reading

"Middle-earth March Madness Round One"