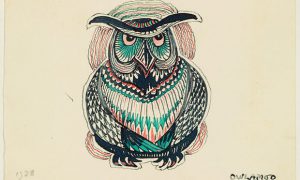 You may recall that, in The Hobbit, Thorin issues a very specific set of instructions as he despatches Bilbo to investigate the camp of the three trolls.
"You must go on and find out all about that light, and what it is for, and if all is perfectly safe and canny," said Thorin to the hobbit. "Now scuttle off, and come back quick, if all is well. If not, come back if you can! It you can't, hoot twice like a barn-owl and once like a screech-owl, and we will do what we can."

Off Bilbo had to go, before he could explain that he could not hoot even once like any kind of owl any more than fly like a bat.