In 2024, Worldcon – the World Science Fiction Convention – will be taking place in Glasgow (August 8-12). In anticipation of this exciting event, the Glasgow organisers have scheduled various online events for this summer – and we here at TORn are delighted to be joining them for an online panel!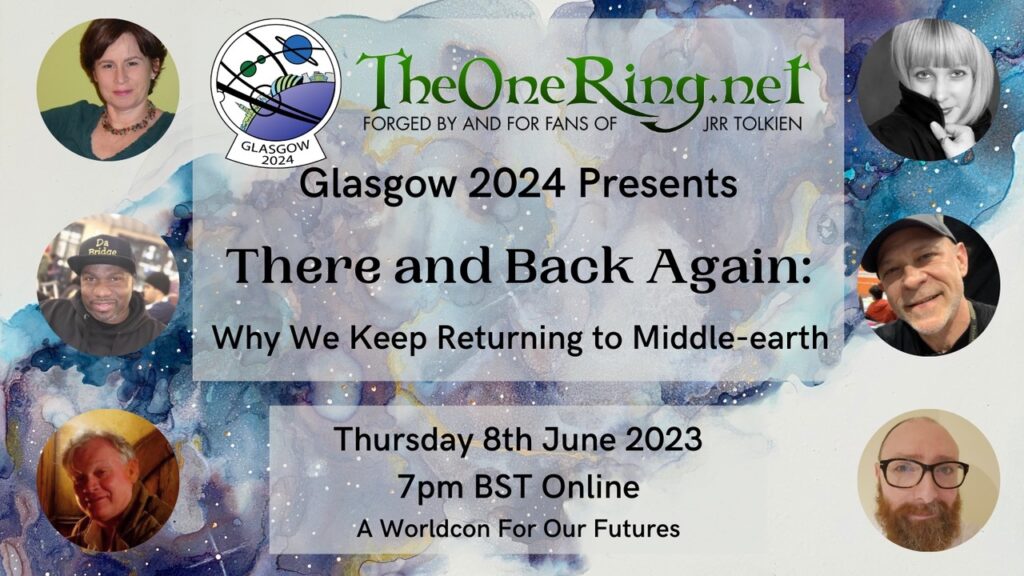 Staffers Tookish, Madeye Gamgee and greendragon will be joined by our good friend KnewBettaDoBetta, as well as staffers from Glasgow 2024, to discuss the perennial appeal of the Professor's works. Just what is it about Middle-earth which keeps us coming back, again and again? What is it about Tolkien's work which inspires so many 'subcreations' from such a wide variety of artists, performers and readers?
Sign up at Eventbrite – free!
The panel will begin at 7pm (BST – that's UK time!) on Thursday 8th June, and will run for an hour and a half. There will be time for questions; if you'd like to be able to ask a question, you'll need to join the Webinar audience; you can sign up for free Eventbrite tickets here.
Start your countdown to Glasgow 2024 with this virtual panel – hope to see you there!