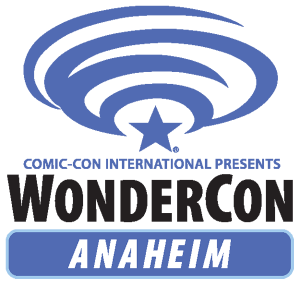 The schedule for Wondercon went public yesterday, so we are finally able to confirm that we are indeed hosting a panel on Sunday at 10:30am. Below you will find the posting from the Wondercon schedule website, but since the panel was presented, we have added one more panelist.
Mike Urban, also known as Ostadan, will be joining us. He is one of the author's of TORn's book "The People's guide to J.R.R. Tolkien" and will help flesh out the discussion on the upcoming release of a standalone "Beren and Luthien" book.
Tolkien Fandom: 80 years in the making – Sunday April 2, 2017 10:30am – 11:30am – Room 300DE
TORn staffers Clifford Broadway (TORn Tuesday), Josh Rubinstein (TORn Book Club), Nicole Roberts (outreach coordinator), Kristi Fojtik (Tolkien Forever), and Cathy Udovch (TORn special event coordinator) begin to celebrate the 80th Anniversary of the publishing of The Hobbit. They'll share activities planned throughout the year to celebrate at gatherings, conventions, moots, and online discussions. They will also talk about the new books-yes, it says new and is plural-and mention any other fun, new Tolkien-themed items that may get released in 2017. There will also be an update on this year's Baggins Birthday Bash, including info on how you can party like a Hobbit. There may even be a little singalong (a different one) at the panel to put you in a Middle-earth frame of mine.
Sound off in comments if you plan to attend, or if you would like to participate in a little TORn Moot at the close of the con on Sunday, around 5pm. Plans are still being worked out, but knowing people are interested will help me lock down the right sized lounge area.
Click here for a facebook event page for this panel