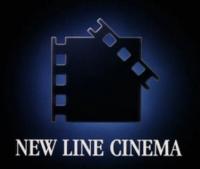 The media in New Zealand has been careful to give both sides of the dispute regarding the Australian and New Zealand actors' unions and the possibilities that the two-part "Hobbit" production might leave the nation's shores. Union spokespersons have claimed in several interviews (look down our page for video) that movie studios knew of the lifting of the "do not work" ban days ago and delayed the announcement, something Peter Jackson and Philipa Boyens have denied in the same interviews. Now New Line Cinema has released an official statement regarding the entire dispute.
Recent reports that the boycott of The Hobbit was lifted by unions a number of days ago and that Warner Bros asked to delay this announcement are false. It was not until last night that we received confirmation of the retractions from SAG, NZ Equity and AFTRA through press reports. We are still awaiting retractions from the other guilds. While we have been attempting to receive an unconditional retraction of the improper Do Not Work Orders for almost a month, NZ Equity/MEAA continued to demand, as a condition of the retractions, that we participate in union negotiations with the independent contractor performers, which negotiations are illegal in the opinion of the New Zealand Attorney General. We have refused to do so, and will continue to refuse to do so. The actions of these unions have caused us substantial damage and disruption and forced us to consider other filming locations for the first time. Alternative locations are still being considered.
This is the first official statement about the dispute from the studios. As always, stay tuned.