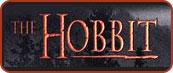 We recently got our hands on what we think is some authentic Bilbo casting and production information which seemed to contradict something we knew with absolute certainty: The Hobbit production wanted Martin Freeman for Bilbo and has since as long ago as last year. Seemingly at odds with that fact was apparently concrete casting details about Bilbo and actors still giving audition tapes. Was the role sewn up or not?
A spy has provided an exclusive clue or two about what the role of Bilbo will be like and even a plot detail and a production outline but we were reluctant to report it because of apparent contradictions, but with all the recent Freeman news, it now fits in context. And yes, you have to read on. This is news you must work for, at least a little bit.
Why was the development and production team seeking other actors if the matter was settled? Because Freeman was busy having a career and the MGM situation wasn't resolved so the film couldn't move forward. As we all learned recently with Guillermo del Toro being forced to leave the production, having a backup plan is prudent.
Martin's camp keeps things to itself and we were sworn to secrecy by our unreproachable source but Freeman has been discussed by fans as a potentially great Bilbo for much longer than he was the production's target, for years even.
So with the Sun, TORn and Entertainment Weekly providing pieces of the puzzle, things are still hopeful for a solution for Freeman.
And what are our secrets? Yes, we have buried the news but according to our spy, if things go well with MGM and Spyglass in the next few weeks, 'The Hobbit' will head to production in January, pending negotiations with Freeman and filming could tie up actors for a year. (January happens to be an excellent weather month to shoot at the Hobbiton set.)
And, inadvertently, we know of a possible change to the plot. The character summary says:
although . . . he doesn't have huge courage he does become, particularly in the last battle, very brave.
As readers will remember, Bilbo is mostly knocked out for "the last battle" which we can assume is The Battle of Five Armies. (That title would mean very little to some actors.) No filmmaker, definitely including producer and probable director Peter Jackson could resist filming and showing such a battle with all its action and emotional wallop, despite the titular character from the source glossing over it (and that is obvious with no spy information at all). But this information is a possible plot reveal that Bilbo will remain conscious and the 'film Bilbo' will get to see wonders of battle that 'book Bilbo' never did and perhaps play a brave role.
Want more details? Okay. We were further told:
Bilbo is described as "charming . . . is renowned for his dry and quirky sense of humor. There is an appealing vulnerability about him"
That sounds a lot like some of the strengths of Martin Freeman.
The casting team, the trusted folks from the LOTR films, have asked to see self doubts as Bilbo faces the decision to leave the Shire.
Now all of this could be an incorrect or perhaps the casting team has deliberately cast out some misinformation but we do know Freeman was a target and we know there was some trouble in signing and delivering him and it seem likely other options were being explored last week, just in case.
A January production start? We hope so.
Send news tips to Spymaster@TheOneRing.net or reach the author at MrCere@TheOneRing.net