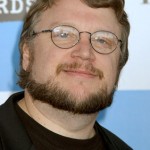 As Guillermo Del Toro promised on the day the story broke here at TheOneRing.net of his departure from The Hobbit, he stopped by our message boards today with a few more comment for the fans:
"So – while the cited delays, contractual complexities or obstacles, cannot be attributed to a single event or entity – you will simply have to believe that they were of sufficient complexity and severity to lead to the current situation. Trust me on this,  leaving NZ and the Hobbit crew is extremely painful. As stated before- a wealth of designs, animatics, boards and sculptures is left behind representing accurately my ideas for Mirkwood, Spiders, Wargs, Stone Trolls, etc, etc and everyone (PJ, FW, PB and myself) has the same goal in mind: to try and ensure the best possible transition of the movie to a new director."
We at TheOneRing.net consider it a privilege to count Guillermo among our readers, members and friends and hope our relationship continues well into the future. We wish him well in wrapping up his involvement in The Hobbit and in all his future endeavors. Guillermo's entire message can be found here.