Up to date casting new is available at our Hobbit Cast Page.
The announcement of the cast for The Hobbit took place on October 21st, 2010, additional announcements were made on November 1st, 2010.
CAST LIST SO FAR (As of November 1st, 2010)
MARTIN FREEMAN – BILBO BAGGINS CONFIRMED
RICHARD ARMITAGE – THORIN OAKENSHIELD CONFIRMED
AIDAN TURNER – KILI CONFIRMED
ROB KAZINSKY – FILI CONFIRMED
GRAHAM MCTAVISH – DWALIN CONFIRMED
JOHN CALLEN – OIN CONFIRMED
STEPHEN HUNTER – BOMBUR CONFIRMED
MARK HADLOW – DORI CONFIRMED
PETER HAMBLETON – GLOIN CONFIRMED
JAMES NESBITT – BOFUR CONFIRMED
ADAM BROWN – ORI CONFIRMED
Rumored and Speculative
SYLVESTER MCCOY – RADAGAST THE BROWN UNCONFIRMED
BRIAN BLESSED – unknown RUMORED
BILL NIGHY – THE VOICE OF SMAUG RUMORED
VIGGO MORTENSEN – ARAGORN RUMORED
IAN MCKELLEN – GANDALF RUMORED
HUGO WEAVING – ELROND RUMORED
CATE BLANCHETT – GALADRIEL RUMORED
ANDY SERKIS – GOLLUM RUMORED
Unknown Casting or Voice Talent

Balin
Bifur
Nori
Bert
Tom
William
Beorn
Elvenking
Master of Lake-town
Bard
Dain
Eagles
Spiders Etc..
—
MARTIN FREEMAN – BILBO BAGGINS
Martin John C. Freeman (born 8 September 1971) is an English actor. He is known for his roles as Tim Canterbury in the BBC's Golden Globe-winning comedy The Office, Arthur Dent in the film adaptation of Douglas Adams' The Hitchhiker's Guide to the Galaxy, and Dr. John Watson in Sherlock.
Freeman has appeared in at least 18 TV shows, 14 theatre productions, and several radio productions. His most famous role remains that of Tim Canterbury in The Office. He also appeared in the sitcom Hardware. Additionally Freeman has appeared in several films, including Sacha Baron Cohen's Ali G Indahouse (2002) and Richard Curtis' Love Actually (2003). As well as his various comic roles, Freeman has also appeared in serious dramatic parts. His most prominent dramatic role to date has been as Lord Shaftesbury in the 2003 BBC historical drama Charles II: The Power and The Passion. He can also be seen making a brief appearance in the first episode of the second series of This Life, helping himself to £30 from Milly and Egg's bedside table before unknowingly swigging a mouthful of Egg's urine from a lager can. Freeman also starred in the BBC's television series The Robinsons. Freeman also had a cameo performance in episode 1 of Black Books.
He had a cameo in Hot Fuzz (2007), a film written by Shaun of the Dead writers Simon Pegg and Edgar Wright, and had a brief non-speaking role in Shaun of the Dead as Yvonne's boyfriend, Declan. He is in the 2007 film The All Together written & directed by Gavin Claxton. He also appeared along side Roger Lloyd Pack, Jamie Hogarth and Christopher Mellows in the 2007 Bill Kenwright theatre production of The Last Laugh.
He also features in the video for Faith No More's cover of "I Started a Joke". He has recently covered a few shows on BBC 6 Music. In May 2009 he starred in a comedy, called Boy Meets Girl – a four part drama that charts the progress of characters Veronica and Danny after an accident which causes them to swap bodies.
Freeman plays Dr. John Watson in Sherlock, the BBC contemporary adaptation of the Sherlock Holmes detective stories. The first episode, "A Study in Pink", was broadcast on 25 July 2010 to critical acclaim.
Staff comments:
Altaira: How lucky are we that his schedule worked out? Martin is the perfect Bilbo if there ever was one.
MrCere: Some fans (rightly) have been clamoring for this for years. The first time it was suggested to me (by TORn staffer Deej) I was completely sold. Perfect. Guillermo loved this guy too.
---
RICHARD ARMITAGE – THORIN OAKENSHIELD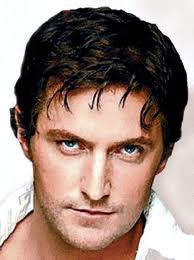 Richard Armitage (born 22 August 1971) is an English actor. At 17 he joined a circus in Budapest for 6 weeks to gain his Equity Card. Armitage returned to Britain to pursue a career in musical theater. He appeared on stage in various musicals, including Cats as Admetus and Macavity.
Dissatisfied with this career path, he returned to school to study acting at the London Academy of Music and Dramatic Art (LAMDA). "I had started on a certain road in musical theatre and I was about 21 when I suddenly thought this is not quite the right path I am taking. I needed to do something a bit more truthful than musical theatre. For me it was a bit too theatrical and all about standing on stage and showing off. I was looking for something else, so that's why I went back to drama school."
After completing LAMDA's three year program he returned to stage to appear as a supporting player with the Royal Shakespeare Company's productions of Macbeth and The Duchess of Malfi, as well as Hamlet and Four Alice Bakers with the Birmingham Repertory Theater while taking a series of small roles in television and films.
His first major television role was in the BBC drama Sparkhouse (2002) as the shy but noble John Standring. "It was the first time I went to an audition in character. It was a minor role but it was something I really got my teeth into…I couldn't go back. I knew I had to approach everything the same way." After this he took a variety supporting roles in the TV productions of Between the Sheets, Cold Feet (series 5), and Ultimate Force (Series 2).
Then in 2004 he appeared in his first leading role, that of John Thornton in the BBC adaptation of Elizabeth Gaskell's North and South. Armitage felt personally drawn to the role due to his northern working-class family background. "My father's family were weavers and spinners. It was where I came from and it was exciting to think I could be a part of it." He also cited Thorton's dualism as drawing him to the character. "The dichotomy between the powerful, almost monstrous, entrepreneur and this kind of vulnerable boy is exciting for me to look at."
In 2005, he played Peter MacDuff in Macbeth as part of the BBC's ShakespeaRe-Told series and appeared in the Inspector Lynley Mysteries episode "In Divine Proportion" as recovering gambling addict and suspect Phillip Turner. He starred in the BBC's The Impressionists, in which he played the young Claude Monet, and as Dr Alec Track in ITV's The Golden Hour, a medical series based on the London Air Ambulance. He also played his first substantial role in movies with the independent film Frozen.
In 2006, Armitage took on the major role of Sir Guy of Gisborne in the BBC series Robin Hood. "In order to sustain the character of Guy, you have to find the conflict within him. He's constantly pulled between good and evil, between who he wants to be and who he actually is. He could have been a good man, but he is forever dragged down by his fatal flaw – that he wants glory at all costs." "I have to say I think baddies are always the most fun to play because you get to be rude and aggressive and you get to do things that you can't really do in everyday life. We have to be civilized and nice and polite. And when you play the bad guys you get to play all those notes of your personality. There's a little bit of me in Guy, I think, sort of the aggressiveness. No, it's great fun; I love it." The final series of Robin Hood, series 3, started on 28 March 2009.
Armitage appeared in a two-part 2006 Christmas special of The Vicar of Dibley, as Harry Kennedy – the vicar's new love interest (and eventual husband). He reprised the role in 2007 for Red Nose Day. On 8 April 2007, he starred in George Gently, a detective drama, with Martin Shaw and Lee Ingleby. Armitage played biker Ricky Deeming. On 9 May 2007, he appeared in the BBC Four production of Miss Marie Lloyd – Queen of The Music Hall. playing Marie Lloyd's first husband, Percy Courtenay. He also appeared in the Granada TV production of Agatha Christie's novel Ordeal by Innocence as the character Philip Durrant.
Armitage joined the cast of Spooks for series 7 which began on 27 October 2008, in the UK, as the character Lucas North. "On the surface Lucas is an amiable character but eight years in a Russian prison has had a profound effect on him. His personality is divided between who he was before he was imprisoned, the prisoner, and the person he has become. He has an outer facade which is personable, but underneath is someone who has been through a big trauma…He has no knowledge of how damaged he is emotionally until memories start to work their way to the surface." "I love films with a combination of action and good characters. That's why Lucas is interesting as I get to play someone with a complex psychology who goes out there and tries to save the world." Armitage gained notoriety during the filming of series 7 when he allowed himself to be subjected to waterboarding in order to film a flashback sequence.
In March 2009, he began filming for Series 8 of Spooks, which began airing in November 2009. In July 2010 he finished filming series 9, due to be broadcast in late September.
On 20 May 2009, he appeared in the BBC1 drama Moving On as John Mulligan.
In May 2010 he starred as John Porter in "Strike Back" for Sky 1. On playing John Porter Armitage stated, "On paper it is pretty obvious what kind of drama "Strike Back" is, but the driving challenge for me and the scriptwriters and directors was to find the emotional centre of John Porter. How does a man become a trained killer and then go home and put his arms around his wife and rock his baby daughter to sleep? How can a soldier not have a conscience about what he is being asked to do?" Elsewhere he said, "In the end it was the character I was attracted to, the story of a man who makes a decision under pressure and that decision has a knock-on effect on his whole life. He goes in search of atonement still believing he did the right thing even though it cost the lives of three of his friends….I admire the tenacity of standing up and saying "I made a mistake, I'm going to take the consequences. I'm going to search out the reason it was a mistake." There's anger and there's injustice. It's like, "I did the right thing, with the wrong outcome.""
Sky1 has commissioned a second series of "Strike Back", due to be broadcast late in 2011.
In recent years, Richard Armitage has also performed a great deal of voice work such as reading poetry for various radio programmes and starring as Robert Lovelace in BBC Radio 4's production of Clarissa: A History of a Young Lady in April 2010. He has recorded audio books from those based on BBC's "Robin Hood", to Bernard Cornwel's The Lords of the North, to three Georgette Heyer novels for Naxos AudioBooks: Sylvester, Venetia, and The Convenient Marriage which was released in August 2010. He has provided the narration for documentaries such as "Homes From Hell", "Empire's Children", "Too Poor for Posh School?", "Forest Elephants: Rumble in the Jungle", and "Surgery School". He has also provided the voice over for several advertisements.
Staff comments:
Altaira: Richard certainly has the acting chops to play Thorin. Great choice!
MrCere: I admit, Armitage for this role took me completely by surprise. His name came up a lot in casting discussions but for Bard if I recall correctly. I am blindsided and fascinated by this one.
---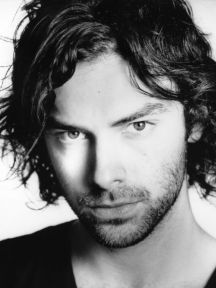 Aidan Turner (born 19 June 1983) is an Irish film and television actor. He is perhaps most notable for playing a vampire, John Mitchell, in Being Human (since 2009), a drama-comedy television series first aired on BBC Three, a United Kingdom television network.
He briefly appeared, uncredited, as Bedoli in the first episode, "In Cold Blood" (2007), of The Tudors, an Irish/Canadian-produced historical-fiction television series first aired on Showtime, an American premium-television channel.
Turner also appeared as Ruairí McGowanre in two seasons of The Clinic (2008–2009; 18 episodes), a medical-drama television series first aired on RTÉ One, an Irish television channel. He appeared as Dante Gabriel Rossetti in Desperate Romantics (2009; six episodes), a costume-drama television series first aired on BBC Two, a U.K. television network.
Since 2009, he has been appearing as John Mitchell in Being Human.
Turner has also appeared in several films, including two short films as well as appearing as Mal in the feature film Alarm (2008).
Staff comments:
Altaira: I hope they don't hide that smile under to heavy a beard.
MrCere: Going for young and comedic as expected but such looks (almost Elvish) for a dwarf are unexpected. In fact, this could have been Bard for me. Speaking of which, who is the next big thing with a bow?
---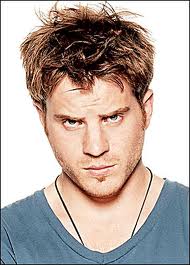 Robert Kazinsky (born Robert John Appleby; 18 November 1983) is an English actor and model. He is best known for his appearance as Casper Rose in Sky One drama Dream Team in 2005/2006 and Sean Slater in the BBC One soap opera EastEnders from 2006 to 2009.
Kazinsky was born in Haywards Heath, West Sussex, England, the son of Phyllis and Paul Appleby, and grew up in Brighton. He has an older brother, Michael. Kazinsky is Jewish, descended from immigrants from Poland and Russia. He was educated at Hove Park School in Hove, from 1995-2000. Kazinsky was expelled from both Hove Park School and later, his college. He appeared in their productions of Bugsy Malone and A Midsummer Night's Dream. He achieved a grade B in his drama GCSE in 2000.
Kazinsky trained as an actor at the Guildford School of Acting from September 2002 to July 2005. He took his grandfather's middle name as his stage name. He has appeared in Israeli television commercials. He made his acting debut in 2005 when he had a guest role in an episode of the CBBC children's show The Basil Brush Show, playing a character named Sven Garley. He then got a role in Sky One's football drama Dream Team where he played Casper Rose from late 2005 until 2006, when he was killed off towards the end of the ninth series after Kazinsky announced his intention to leave.
It was announced on 18 May 2006 that he would be playing Sean Slater in EastEnders, and he made his first appearance on 22 August 2006.
It was announced on 18 January 2008 that Kazinsky, after starring in the soap since August 2006, will leave EastEnders. Speaking to This Morning on 31 July 2008, Kazinsky confirmed that he would not be pursuing a career in Hollywood but would instead begin an apprenticeship as a mechanic when he leaves EastEnders, saying: 'With the writers' strike and the newly confirmed actors' strike, it's not the best time to go (To America)'.
Kazinsky has also been penning a new television series inspired by Sex and the City which is set to air sometime in 2010. George Lucas offered him a part in his new Second World War fighter film Red Tails. Kazinsky plays a "pilot who has to adapt to being among African-American comrades."
On YouTube, Kazinsky was featured as the presenter in the EastEnders launch video since they had launched their new video channel on Youtube.
Staff comments:
Altaira: Rob has that mischievous look. Perfect for Fili.
MrCere: A stage actor and a model. Assumptions of older-men-in-the-John Rhys-Davies-as-Gimli mode are completely shattered.
---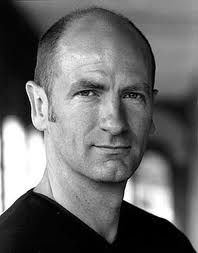 Graham McTavish (born 1961) is a British television actor.
He has played the character Warden Ackerman in Red Dwarf in five episodes of series 8. McTavish has also had many supporting roles in British dramas and films such as Casualty, Jekyll, The Bill, Taggart and Sisterhood. He also played the ill-tempered Mercenary Commander Lewis in Rambo, had a role as Desmond's drill sergeant in the fourth season of Lost, starred in Ali G Indahouse as a Customs Officer and played a Russian pirate in NCIS. He played Ferguson in 4 episodes of season 4 of Prison Break. He has also starred in the film Green Street 2 which was released on 23rd March 2009. McTavish provided the voice and motion capture work for the evil psychopath war criminal Zoran Lazarevic in Uncharted 2: Among Thieves, the voice of the main protagonist Dante Alighieri in Dante's Inferno, Restoration leader Commander Lucius in the Shadow Complex video game, and the Decepticon Thundercracker in Transformers: War for Cybertron. He played Russian Foreign Minister Mikhail Novakovich in the eight season of 24. McTavish has also been cast in upcoming film The Wicker Tree, Robin Hardy's much anticipated sequel to 1973's The Wicker Man.
Staff comments:
Altaira: Two words: energy and intensity. Fabulous! (wait, that's three words)
MrCere: A video-game voice I know and the age and character in a face I hoped for.
---
John Callen has been a voiceover artist for more than 35 years. He has performed in hundreds of radio plays and narrated more than 120 documentaries as well as a variety of commercial work, straight and character, for New Zealand and around the world. A true professional and a pleasure to work with.
Staff comments:
MrCere: Voice actors are way under appreciated so I applaud this move, although I can't claim to know this guy.
---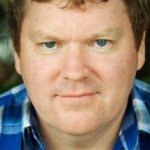 Unwittingly cast as "the clown" from an early age, Stephen is at home with comedy roles, and has developed a great sense of comic timing from his many years on stage. This has resulted in him being cast in dozens of comedic roles in TVC's, and Television Comedy. Stephen is also a very strong dramatic actor, scoring leading guest roles in many TV dramas. And he keeps himself sharp for the next role with regular "Meisner" training at The Actors Pulse in Redfern.
Staff comments:
Altaira: Stephen has quite the reputation for his comedic timing. This should be good!
MrCere: I smell a scene stealer here. Comic Bombur is ripe with potential.
---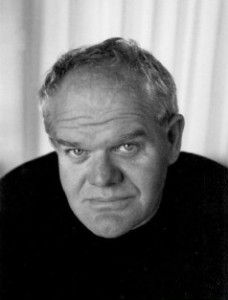 Mark Hadlow (born 1957) is a New Zealand actor and comedian. Hadlow is perhaps best known internationally for the role of Harry in King Kong.
Hadlow's early film appearances were in serious roles, such as in Beyond Reasonable Doubt, but he is perhaps better known in New Zealand for his comedy roles, particularly in the television sitcom Willy Nilly, and some of the voices for the 1989 Peter Jackson puppet film, Meet the Feebles. He also starred alongside New Zealand Maori comedian, Billy T James in "The Billy T James Show". Hadlow has also released an audio CD called "Tall Tales". It consists of classic children's stories narrated and performed with a Kiwi twist.
Between films and television, Hadlow works in Christchurch's Court Theatre, where he has directed, produced, and acted in many plays. Hadlow is known for interacting with the audience whenever possible. This is made easy in the theatre's intimate, 200-seat setting, where the audience is literally next to the stage.
While appearing in a one-man play, he met his wife. They met in the audience before the start of the play because Hadlow always started off in the audience. In his wife's words, "this nice man who I didn't recognise sat next to me and we started chatting. Within minutes he knew a lot about me. Suddenly he got up and started acting in the play."
Staff comments:
Altaira: From fighting a giant ape (King Kong) to fighting giant spiders. Go Mark!
MrCere: Great that he is a Kiwi but more than that, what a great, great face and how very cool to have a "Meet The Feebles," guy on board.
---
Joined the Council in 1996. Graduate – New Zealand Drama School. A well-known actor and theatre director, Peter has worked in stage, radio, television and film. His many performances at Circa include A Doll's House, I Hate Hamlet, Angels in America, Arcadia, The Herbal Bed, The Bach, Copenhagen (for which he won a Chapmann Tripp Theatre Award for Actor of the Year), Democracy, Home Land, and Who wants to be 100?. He has directed Marathon, A Midsummer Night's Dream, Wait Until Dark and All the World's a Stage. Recipient of the SGCNZ Artistic Fellowship to Shakespeare's Globe 2002, and Winston Churchill Fellowship 2007. Member of the Programming Committee. One of the capital's most well known actors, Peter has appeared in over 70 professional productions, most recently at Circa in Blood Wedding, and in Four Flat Whites in Italy. Earlier this year he starred in The Letter Writer during the NZ International Arts Festival, and he takes the stage next in The Birthday Boy. As a director his work includes Marathon and All The World's A Stagein Circa Two, and A Midsummer Night's Dream, Wait Until Dark, and last year's comedy hit The 39 Steps. Peter is a Circa Council Member, a winner of several Chapman Tripp Theatre Awards, and was awarded a S.G.C.N.Z. International Artistic Fellowship to Shakespeare's Globe in London (2002), and a Winston Churchill Fellowship to study Shakespeare productions in the U.K. (2008).
Staff comments:
Altaira: I can't wait to see Peter's transition from TV to the big screen.
MrCere: Another Kiwi. Did they release some of these names to prove a point?
---
James Nesbitt (born 15 January 1965) is a Northern Irish actor. Born in Ballymena, County Antrim, Nesbitt grew up in the nearby village of Broughshane, before moving to Coleraine, County Londonderry. He wanted to become a teacher, like his father, so began a degree in French at the University of Ulster. He dropped out after a year when he decided to become an actor, and transferred to the Central School of Speech and Drama in London. After graduating in 1987, he spent seven years performing in plays that varied from the musical Up on the Roof (1987, 1989) to the political drama Paddywack (1994). He made his feature film debut playing talent agent Fintan O'Donnell in Hear My Song (1991).
Nesbitt got his breakthrough television role playing Adam Williams in the romantic comedy-drama Cold Feet (1998–2003), which won him a British Comedy Award, a Television and Radio Industries Club Award, and a National Television Award. His first significant film role came when he appeared as pig farmer "Pig" Finn in Waking Ned (1998). With the rest of the starring cast, Nesbitt was nominated for a Screen Actors Guild Award. In Lucky Break (2001), he made his debut as a film lead playing prisoner Jimmy Hands. The next year, he played Ivan Cooper in the television film Bloody Sunday, about the 1972 shootings in Derry. A departure from his previous "cheeky chappie" roles, the film was a turning point in his career. He won a British Independent Film Award and was nominated for the British Academy Television Award for Best Actor.
Nesbitt has also starred in Murphy's Law (2001–2007) as undercover detective Tommy Murphy—a role that was created for him by writer Colin Bateman. The role twice gained Nesbitt Best Actor nominations at the Irish Film & Television Awards (IFTA). In 2004, he starred in the fact-based drama Wall of Silence as the father of a murdered boy, a role that gained him another IFTA nomination. In 2007, he starred in the dual role of Tom Jackman and Mr Hyde in Steven Moffat's Jekyll, which earned him a Golden Globe Award nomination in 2008. Nesbitt has since appeared in several more dramatic roles; he starred alongside Liam Neeson in Five Minutes of Heaven (2009), and was one of three lead actors in the television miniseries Occupation (2009) and The Deep (2010). He also has roles in the movies Outcast (2010) and Emilio Estevez's The Way (2010).
Nesbitt is married to former actress Sonia Forbes-Adam, with whom he has two daughters. He is a patron of numerous charities and in 2010 accepted the ceremonial position of Chancellor of the University of Ulster.
Staff comments:
Xoanon: I loved him in "Jekyll"
---
bio coming soon
---
SPECULATED ROLES
SYLVESTER MCCOY – RADAGAST THE BROWN
Sylvester McCoy (born 20 August 1943) is a British actor. A comic act and busker he appeared regularly on stage and on BBC Children's television in the 1970s and 80s but is best known for playing the seventh incarnation of the Doctor in the long-running science fiction television series Doctor Who from 1987 to 1989 and a brief return in a television movie in 1996. He came to prominence as a member of the comedy act "The Ken Campbell Roadshow". His best known act was as a stuntman character called "Sylveste McCoy" in a play entitled An Evening with Sylveste McCoy (the name was coined by actor Brian Murphy, part of the Roadshow at the time), where his stunts included putting a fork and nails up his nose and stuffing ferrets down his trousers, and setting his head on fire. As a joke, the programme notes listed Sylveste McCoy as played by "Sylveste McCoy" and, after a reviewer missed the joke and assumed that Sylveste McCoy was a real person, Kent-Smith adopted this as his stage name. Some years later, on discovering that there were thirteen letters in 'Sylveste McCoy' and feeling that this might be unlucky, McCoy added an 'r' to the end of 'Sylveste'.[citation needed] Notable television appearances before he gained the role of the Doctor included roles in Vision On (where he played Pepe/Epep, a character who lived in the mirror), an O-Man in Jigsaw and Tiswas. He also appeared in Eureka, often suffering from the inventions of Wilf Lunn. McCoy also portrayed, in one-man shows on the stage, two famous movie comedians: Stan Laurel and Buster Keaton. He also appeared as Henry "Birdie" Bowers in the 1985 television serial about Robert Falcon Scott's last Antarctic expedition, The Last Place on Earth. McCoy also had a small role in the 1979 film Dracula opposite Laurence Olivier and Donald Pleasence.
---
Brian Blessed (pronounced /ˈblɛsɪd/), born 9 October 1936, is an English actor, author and adventurer. He is known for his loud, booming voice and "hearty, king-sized portrayals". An early role was that of PC 'Fancy' Smith in the BBC police drama Z Cars from 1962 to 1965. In 1966, Blessed appeared in "Incident at Vichy" at the Phoenix Theatre in London. Blessed had small roles in such cult shows as The Avengers (1967, 1969) and the original Randall and Hopkirk (1969). He portrayed Caesar Augustus in the BBC series I, Claudius, for which performance he won the New York Critics Award. He portrayed the father of Robin Hood, Lord Locksley, in the 1991 film Robin Hood: Prince of Thieves. He has appeared in a number of Shakespearean roles on both stage and screen, including four of the five Shakespeare films directed by Kenneth Branagh: as The Duke of Exeter in Henry V (1989), Antonio in Much Ado About Nothing (1993), The Ghost of Hamlet's Father in Hamlet (1996) and the dual role of Duke Frederick and Duke Senior in As You Like It (2006). He also provided the voice of Bob in the animated series Kika & Bob (2008).
---
BILL NIGHY – THE VOICE OF SMAUG
Nighy is an incredibly accomplished actor with a wide range of roles to his credit including Rufus Scrimgeour in the next Harry Potter film, voice work in "Astro Boy," and "Flushed Away," and in video games, stole the show in "Pirate Radio," played a fantasy vampire in the "Underworld," series, did astounding voice and under-makeup work in the "Pirates of the Caribbean" series, appeared in "Hot Fuzz" and "The Hitchhiker's Guide to the Galaxy," as well as "Love Actually," where he arguably again stole the show from an incredible ensemble cast. All of this only touches on his career.
A mini bio on IMDB.com says,
"Bill Nighy was born on December 12th 1949 in Caterham, Surrey. His father managed a garage in Croydon and his mother worked as a psychiatric nurse. At school he gained 'O'-levels in English Language and English Literature and enjoyed reading, particularly Ernest Hemingway. On leaving school he wanted to become a journalist but didn't have the required qualifications. He eventually went on to work as a messenger boy for the Field magazine. He stayed in Paris for a while because he wanted to write "the great novel", but he only managed to write the title. When he ran out of money, the British consul shipped him home. A girlfriend suggested that he should become an actor, so he trained at Guildford School of Dance and Drama. Since then he has found continuous work as an actor, on stage, screen and radio. His stage work includes National Theatre roles in Tom Stoppard's Arcadia in 1993, David Hare's Skylight and Blue Orange."
Staff comments:
MrCere: I respect few actors more than Nighy but I need to hear this before I am sold. For me, it is one of the pivotal roles in the film. I don't question his talent one bit but I dread hearing Nighy instead of Smaug.
Staffers Altaira and Tehanu contributed to this report.
The full text of the New Line Cinema press release is as follows:

PETER JACKSON ANNOUNCES THE CAST OF THE HOBBIT FILMS

Martin Freeman Confirmed to Star as Title Character "Bilbo Baggins" Richard Armitage to Play "Thorin Oakenshield," Leader of the Dwarves
(LOS ANGELES October 21, 2010) – Martin Freeman, Richard Armitage, Rob Kazinsky, Aidan
Turner, Graham McTavish, John Callen, Stephen Hunter, Mark Hadlow and Peter Hambleton have joined the ensemble cast of the The Hobbit, it was jointly announced today by Toby Emmerich, President and Chief Operating Officer, New Line Cinema; Alan Horn, President and Chief Operating Officer, Warner Bros.; Steve Cooper, co-Chief Executive Officer of Metro- Goldwyn-Mayer Inc., and Peter Jackson.
Since The Hobbit films received a green light on October 15, pre-production has been in full swing. Set for release in December, 2012 and December, 2013, we can confirm that Martin Freeman (The Hitchhikers Guide to the Galaxy, Hot Fuzz) will play Bilbo Baggins, the hero of the story. Richard Armitage (UK TV' s MI-5 and soon to appear in Captain America: The First Avenger) is set to play Thorin Oakenshield, the leader of the Company of Dwarves which sets off to reclaim the Lonely Mountain from a thieving dragon.
"Despite the various rumours and speculation surrounding this role, there has only ever been one Bilbo Baggins for us," says Peter Jackson. " There are a few times in your career when you come across an actor who you know was born to play a role, but that was the case as soon as I met Martin. He is intelligent, funny, surprising and brave – exactly like Bilbo and I feel incredibly proud to be able to announce that he is our Hobbit." He adds "Richard is one of the most exciting and dynamic actors working on screen today and we know he is going to make an amazing Thorin Oakensheild. We cannot wait to start this adventure with him and feel very lucky that one of the most beloved characters in Middle-earth is in such good hands."
Rounding out the Company of Dwarves are Aidan Turner (TV' s Being Human) and Rob Kazinsky (TVs EastEnders) who play Kili and Fili, respectively. Jackson comments "Rob is an extremely talented young actor with a huge career in front of him, I'm thrilled that he has agreed to take on the role of Fili. Besides his talent as an actor, Rob is also a champion sword fighter; I'm looking forward to seeing the damage he can do to a horde of marauding Goblins!" He continues, "Adian is a wonderfully gifted young actor who hails from Ireland. I'm sure he will bring enormous heart and humor to the role of Kili."
The remaining dwarves will be played by Graham McTavish (Secretariat and TV' s 24) as Dwalin; John Callen (TV' s Power Rangers Jungle Fury) as Oin; Stephen Hunter (TV' s All Saints) as Bombur; Mark Hadlow (King Kong) as Dori; and Peter Hambleton (TV' s The Strip) as Gloin.
Jackson notes, "Graham is a terrific actor, with a great depth of experience, which I know he will bring to the role of "Dwalin. I have worked with Mark Hadlow on many projects; he is a fantastic actor. I am thrilled to be working with both of them on these movies. He adds, "I am also proud to announce the casting of New Zealand actors as Peter Hambleton, John Callen and Stephen Hunter. Fran and I know that they will bring great depth and talent to our Company of Dwarves."
The two The Hobbit films are being co-produced by New Line Cinema and MGM, with New Line managing production, Warner Bros Pictures handling domestic distribution and MGM distributing internationally. Peter Jackson, Fran Walsh and Carolynne Cunningham are producing the films, with Phillipa Boyens serving as co-producer and Ken Kamins as executive producer.
The Oscar-winning, critically acclaimed LOTR trilogy, also from the production team of Jackson, Walsh and Cunningham, grossed nearly $3 billion worldwide at the box office. In 2003, " Return of the King" swept the Academy Awards, winning all of the 11 categories in which it was nominated, including Best Picture – the first ever Best Picture win for a fantasy film. The trilogy' s production was also unprecedented at the time.
—
November 1st Press Release
PETER JACKSON ANNOUNCES LATEST ADDITION TO THE HOBBIT CAST
James Nesbitt Confirmed to Play Major Role in The Hobbit.
(LOS ANGELES November 1, 2010) –One of Britain's most beloved actors, James Nesbitt (Millions and TV's Cold Feet), is the latest actor to join the ensemble cast of The Hobbit, it was jointly announced today by Toby Emmerich, President and Chief Operating Officer, New Line Cinema; Alan Horn, President and Chief Operating Officer, Warner Bros.; and Steve Cooper, co-Chief Executive Officer of Metro-Goldwyn-Mayer Inc.
Nesbitt will play Bofur, a disarmingly forthright, funny and occasionally brave Dwarf. "James's charm, warmth and wit are legendary as is his range as an actor in both comedic and dramatic roles. We feel very lucky to be able to welcome him as one of our cast." said director Peter Jackson.
Newcomer, Adam Brown will play Ori, another of the Dwarf Company which sets out to reclaim the Lonely Mountain from the infamous dragon, Smaug. Jackson comments, "Adam is a wonderfully expressive actor and has a unique screen presence. I look forward to seeing him bring Ori to life".
Nesbitt and Brown will join the cast announced on October 21, which includes Martin Freeman, Richard Armitage (soon to appear in Captain America: The First Avenger), Aidan Turner (TV's Being Human), Rob Kazinsky (TVs EastEnders), Graham McTavish (Secretariat), John Callen (TV's Power Rangers Jungle Fury), Stephen Hunter (TV's All Saints), Mark Hadlow (King Kong) and Peter Hambleton (TV's The Strip).
Since The Hobbit films received a green light on October 15, pre-production has been in full swing with release dates set for December, 2012 and December, 2013. The two The Hobbit films are being co-produced by New Line Cinema and MGM, with New Line managing production, Warner Bros Pictures handling domestic distribution and MGM distributing internationally.
Peter Jackson, Fran Walsh and Carolynne Cunningham are producing the films, with co-writer Philippa Boyens serving as co-producer and Ken Kamins as executive producer. The Oscar-winning, critically acclaimed LOTR trilogy, also from the production team of Jackson, Walsh and Cunningham, grossed nearly $3 billion worldwide at the box office. In 2003, "Return of the King" swept the Academy Awards, winning all of the 11 categories in which it was nominated, including Best Picture – the first ever Best Picture win for a fantasy film. The trilogy's production was also unprecedented at the time.
ABOUT NEW LINE CINEMA:
New Line Cinema continues to be one of the most successful independent film companies. For more than 40 years, its mission has been to produce innovative, popular, profitable entertainment in the best creative environment. A pioneer in franchise filmmaking, New Line produced the Oscar®-winning "The Lord of the Rings" trilogy, which is a landmark in the history of film franchises. New Line Cinema is a division of Warner Bros.
ABOUT PETER JACKSON/WINGNUT FILMS:
Peter Jackson is one of the world's most successful filmmakers. His monumental achievement co-writing, co-producing and directing The Lord of the Rings trilogy (with fellow Academy Award winners and frequent collaborators Fran Walsh and Philippa Boyens) earned a total of 30 Academy Award nominations and 17 Academy Awards. Jackson and Walsh received their first Oscar nomination for Best Original Screenplay for their acclaimed film Heavenly Creatures. Jackson, through his New Zealand-based Wingnut Films banner, also was responsible for the globally successful 2005 remake of King Kong which earned over $500 million worldwide and 3 Academy Awards. Jackson most recently directed the Academy Award nominated The Lovely Bones; an adaptation of the acclaimed best-selling novel by Alice Sebold, which to date has earned nearly $100 million worldwide; and he produced the global sensation, District 9, which received an Academy Award nomination for Best Picture. He is also developing a trilogy of films with Steven Spielberg based on Tintin, the world renowned comic book series by Herge. In 2010 he received a Knighthood for his services to film.
ABOUT METRO-GOLDWYN-MAYER STUDIOS INC.
Metro-Goldwyn-Mayer Studios Inc. is actively engaged in the worldwide production and distribution of motion pictures, television programming, home video, interactive media, music, and licensed merchandise. The company owns the world's largest library of modern films, comprising around 4,100 titles. Operating units include Metro-Goldwyn-Mayer Studios Inc., Metro-Goldwyn-Mayer Pictures Inc., United Artists Films Inc., MGM Television Entertainment Inc., MGM Networks Inc., MGM Distribution Co., MGM International Television Distribution Inc., Metro-Goldwyn-Mayer Home Entertainment LLC, MGM ON STAGE, MGM Music, MGM Consumer Products and MGM Interactive. In addition, MGM has ownership interests in domestic and international TV channels reaching over 130 countries. For more information, visit www.mgm.com.