The awesome folks over at BudK have let us know that The Gauntlet of Sauron is now in-stock and ready for purchase. This thing is super cool looking; if you're into prop replicas, this one will look amazing in your collection.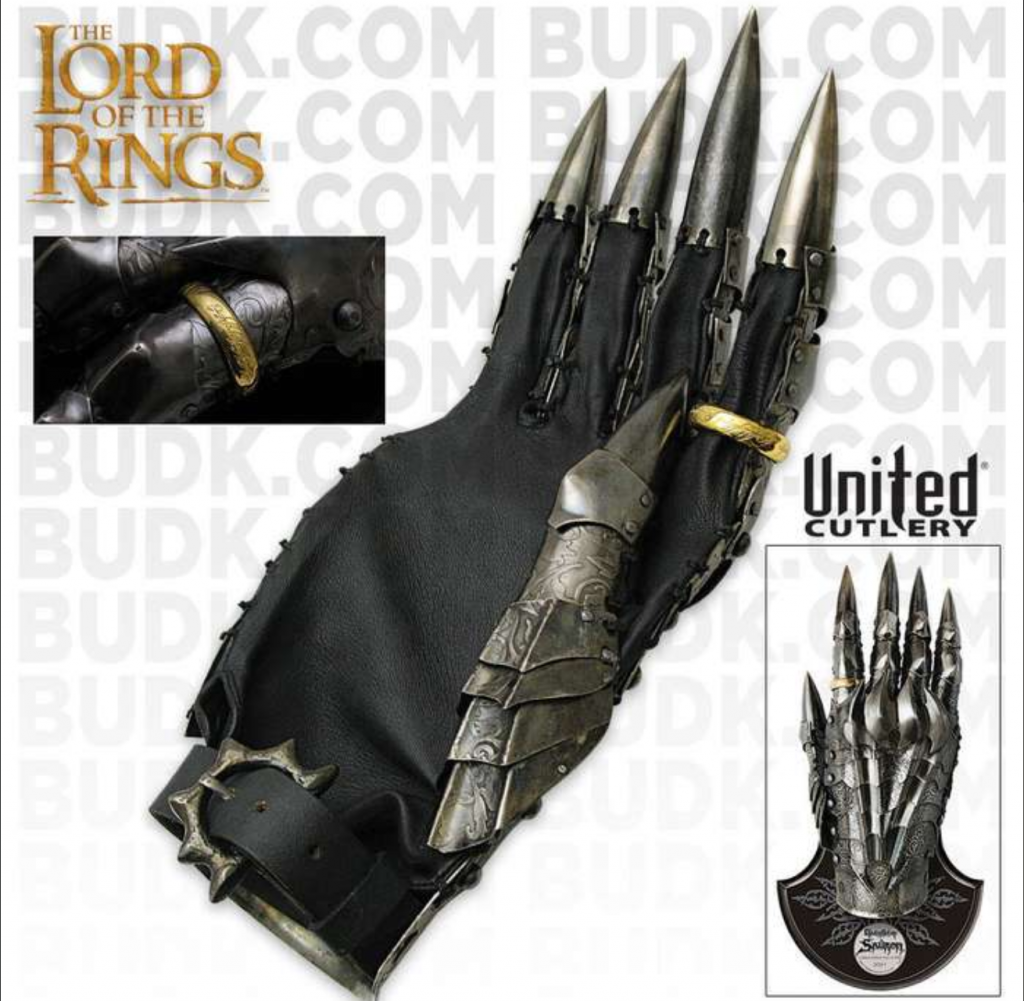 You can snag this right now for $349 from the BudK website.
Here is the full product description from United Cutlery:
A handmade, fully functional actor-scale reproduction of the gauntlet worn by the Dark Lord Sauron in The Fellowship of the Ring. Strictly limited to 1000 pieces worldwide, each one is presented with a wood wall display featuring a Sauron graphic motif. Crafted of genuine leather and iron, the gauntlet features more than 35 plate mail parts with an iron black finish and Intaglio surface engraving. Includes the One Ring with inscription, crafted in gold-plated metal.