The Annecy Film Festival — which is hosting a "first look" at The War of the Rohirrim on June 13 — has updated its site listing to reveal that the length of Warner Bros. Animation's (WBA) forthcoming feature anime will be 130 minutes.
That's actually substantial for an animated film and will place it among the top 50 longest animated films of all time. Length is no indication of quality, but good animation is time and resource intensive. WBA's committment to a long feature indicates confidence in the story they have to tell.
It also helps explain the long development — the project was first announced in June 2021, and will not premiere until April 2024. For comparison, the newest Makoto Shinkai anime Suzume, began production in March 2020 and only debuted in cinemas earlier this year.
WOTR's director, Kenji Kamiyama, has also been busy directing other projects: Ultraman, Blade Runner: Black Lotus, and Ghost in the Shell: SAC 2045.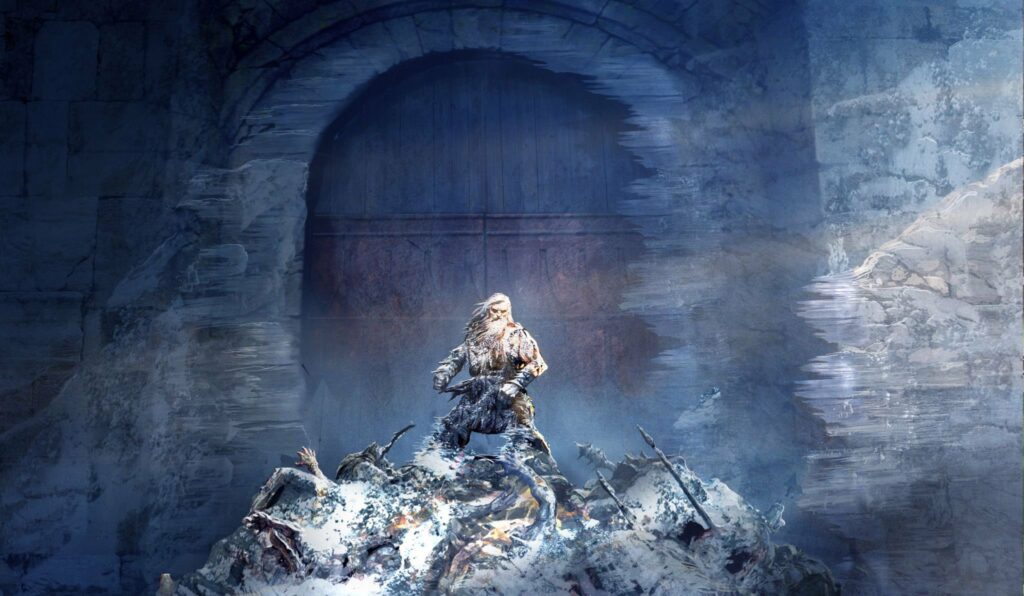 Animation techniques: 2D/3D blending
The other thing of note in Annecy's overview of the presentation is the animation techniques listed.
Much, of course, has been made that The War of the Rohirrim is being animated in 2D — because everyone panics mightily as soon as the words "3D animation" are even whispered. But 2D/3D blending — typically for effects or backgrounds — has become a staple in even some of the most popular anime, and can look non-intrusive and seamless when executed with skill. Apparently even Hayao Miyazaki's Mononoke Hime contained a small amount of 3D CG rendering — something I was not aware of until I began looking into just how prevalent the use of CG effects has become in modern anime productions.
Just so long as they avoid horrors such as Golden Kamuy's notorious CGI bear.
Animiation techniques: rotoscoping
Rotoscoping is another surprise, although Staffer Justin tells me TORn Tuesday reported industry talk that that WETA was using the "Avatar mocap technology" for The War of the Rohirrim.
It seems that talk was on the mark.
When I saw that I instantly thought that it might be used for animating horses, because as people who know far more about the art of animating than me point out, "horses populate the nightmares of animators". And I think it would be foolish to not expect a film about the Rohirrim to not feature a lot of horses.
That's not to say it can't be done, mind.
I can already sense readers who have seen Ralph's Bakshi's animated The Lord of the Rings recoiling in terror. Yet it's important to acknowledge the time- and money-pressures that Bakshi and his crew worked under: effectively filming then animating the same film twice in a two-year period with a budget of approximately $4 million. (That's a touch over $18.5 million in 2023 dollars — much less than many modern Disney animations.)
By comparison, Kamiyama and his crew have three years for development and production, they won't be rotoscoping everything, and they have the substantial benefit of digital animation methods. And, one guesses, they have a larger budget.
One of our Discord regulars also smartly suggested that rotoscoping could be employed for battles, and pointed out a rotoscoped fight sequence (warning: this clip is quite gory and not suitable for children) that popped up in a recent episode of the anime Vinland Saga. It's impressively natural and I could see something like that in a story as grim as that of Helm.
Just to further illustrate that rotoscoping can look great in the right hands given sufficient resources, check this character acting scene from Attack on Titan. Or this stunning piece of sakuga from Kaguya-sama: Love is War that gained both popular and critical acclaim back in 2019.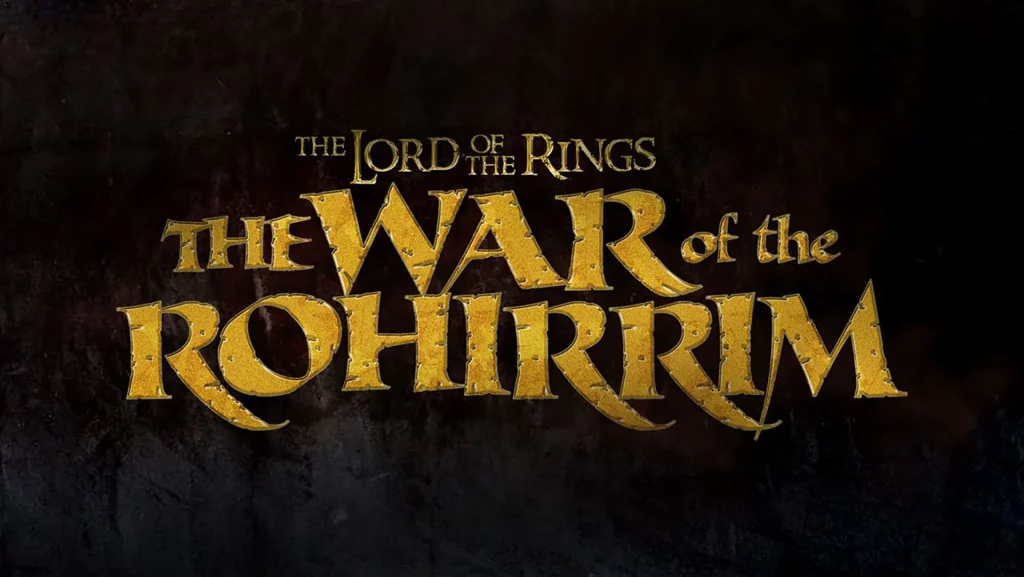 Anticipating Annecy: going behind-the-scenes for 75 minutes
Kamiyama will be joined at Annecy by executive producer Philippa Boyens and producer Joseph Chou for a 75-minute behind-the-scenes presentation into their adaptation of the Helm Hammerhand story that is found in the appendices of The Lord of the Rings. The session will be moderated by fellow producer Jason DeMarco.
Right now, WBA is being very quiet about what they'll be showcasing.
However, here's a quick bit of speculation/guesswork that you're free to take with a grain of salt.
I think the length of the presentation means those attending (not yours truly, sadly) will be treated to a slab of finished animation. I couldn't see them filling a 75-minute session with just more concept art and character designs.
That animation might be a teaser, or it could be several small segments that the presenters then discuss. I recall that Peter Jackson did this for The Desolation of Smaug and, mostly due to the choice of clips focusing on Martin Freeman's Bilbo, it was really quite effective at raising anticipation.
I'd expect dialogue and perhaps even music. Stephen Gallagher was revealed as the composer for the score back in February and must have been appointed to the role much earlier.
If it was me, I would choose scenes from places familiar to viewers of Peter Jackson's films — both fans and casuals — to encourage the mental connection. That suggests Edoras or Helm's Deep. But the latter might be a bit too far along in the story and reveal too much of the story, so I lean to Edoras. You could show some dramatic scenes with all the key cast — Helm, Wulf, Freca, Héra — that are root to establishing the conflict. The initial concept art that WBA put out showed Edoras being attacked so Kamiyama might tease some of that as well to show how much progress they've made.
Since we're familiar with the location, it's also possible that we could see Isengard (although, canonically, Freca's seat of power seems to be another location at the surce of the River Adorn). This could also help set up that there are two sides to the conflict — something that Boyens emphasised was integral to the story they were telling when we spoke this time last year.
This is in addition to more concept art, and, I expect, our first look at some character designs.
Regardless, we'll very soon know more. It's been a long wait to get something tangible but it's nearly over!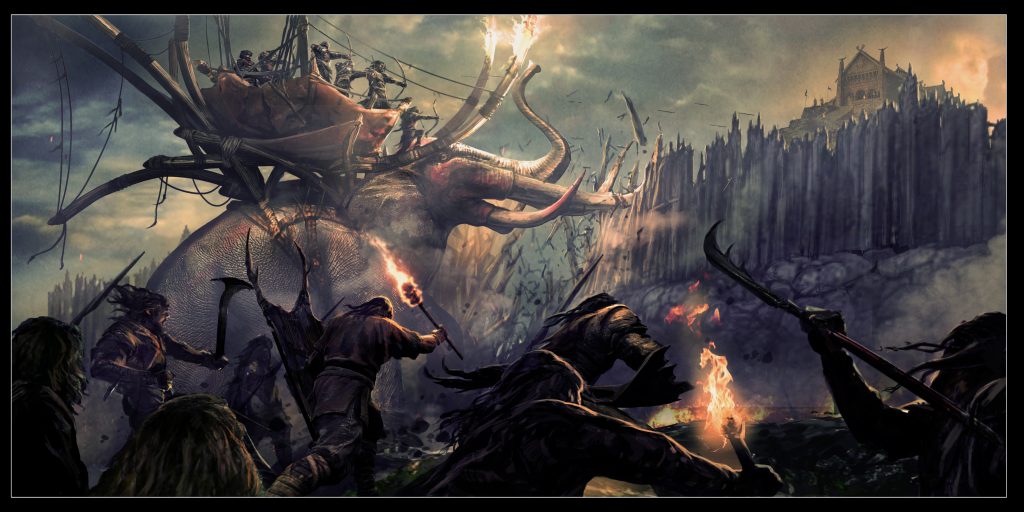 About the author: Staffer Demosthenes has been involved with TheOneRing.net since 2001, serving first as an Associate News Editor, then as Chief News Editor during the making of the Hobbit films. Now he focuses on features and analysis. The opinions in this article are his own and do not necessarily represent those of TheOneRing.net and other staff.