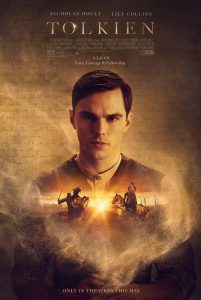 Today we're happy to bring you yet another Exclusive from our friends at FOX Searchlight Pictures: a brand new movie poster for the upcoming "Tolkien" movie.  For the next two hours, from 7:00 a.m. PST to 9:00 a.m. PST, you'll only be able to see the poster here on TORn!
The poster features actor Nichloas Hoult, who plays J.R.R.Tolkien, and two depictions of soldiers: one from WWI and one from the fantasy world Tolkien would invent. It offers us more hints as to the evolution of Tolkien's imagination from boyhood to his experiences in WWI. "Tolkien," is directed by Dome Karukoski and in addition to Nicholas Hoult as a young J.R.R. Tolkien, it stars Lily Collins as a young Edith Bratt. It is schedule to open May 3 internationally, and in the U.S. on May 10 – coming up on us soon!
Need social media covers images for facebook and twitter? We have you covered. Grab them below!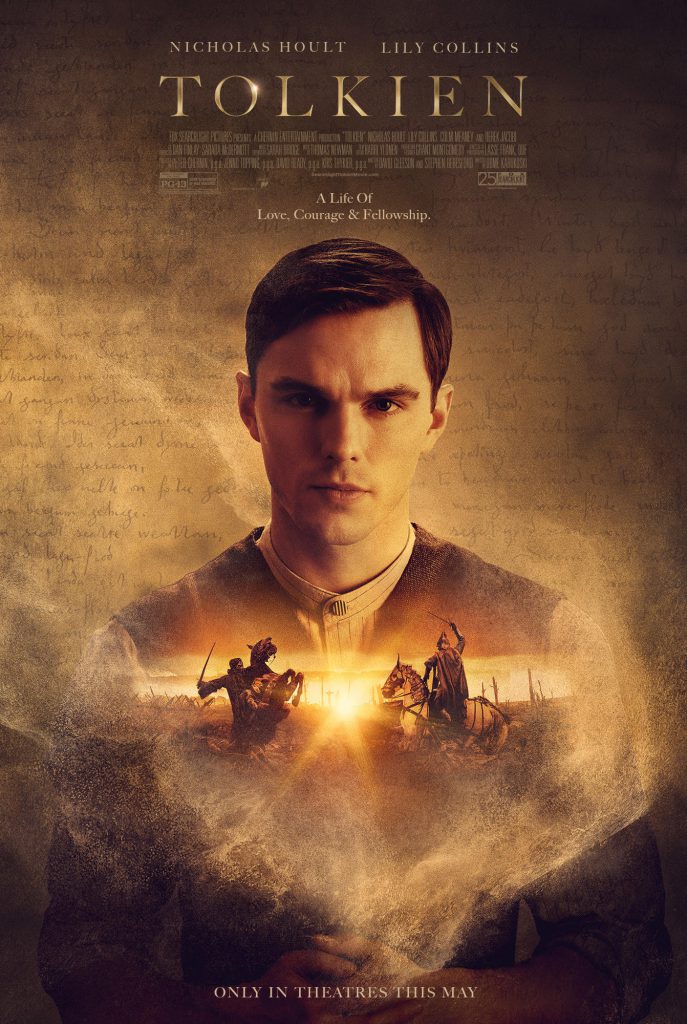 Facebook:

Twitter: