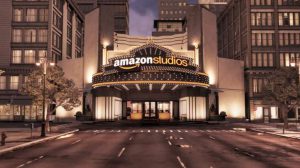 A report has appeared in Scotland's Daily Record stating that representatives of Amazon Studios were scouting filming locations for their Lord of the Rings TV project in Scotland over the summer. This story is light on details, so we at TORn are treating this information as rumors, for now. These location scouts purportedly traveled as tourists, checking out various locales around Scotland, which offered the opportunity for a meaningful connection with the local communities. 
There is not much else new in this story, the quotes about the LOTR project come from old interviews, Amazon is clearly still playing things close to the vest right now. Read article here.
In addition to Scotland, rumors of similar scouting trips through Ireland are floating around as well. The speculation is that New Zealand is still the frontrunner, and that while it is important to have back up locations, part of this is a negotiation tactic for a better tax deal in New Zealand. Just after Christmas we posted a story about a meeting between Amazon and the New Zealand Government regarding a lack of adequate filming and post production facilities in Auckland. These meetings happened in December, while these scouting trips supposedly occurred during the Summer. Our original story.