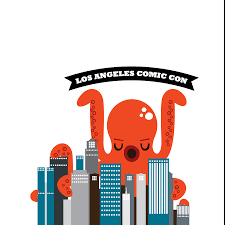 The last big comic con of 2018 takes place in Los Angeles next weekend and TheOneRing.net will be there with not one, but two panels. Both panels take place on Sunday, October 28 in Room 306. The first will take place at 11am and is called "I am no Man: The Women of Middle-earth", and you guessed it, the panel will focus on some of the amazing, heroic women who inhabit the deeper legendarium created by Professor Tolkien. The second panel will be at 2pm and is entitled "Dispatches from Middle-earth: New Tolkien projects on the Horizon" and will be a comprehensive update of both the Tolkien Biopic and the new Amazon Studios Lord of the Rings production.
Tickets are still on sale for the full weekend or each day individually, you can find details on their Website. Do note that on Sunday, October 28 the Rock and Roll Marathon will be going on along Figueroa and at LA Live in the morning, so plan accordingly for traffic and parking delays.
We can't wait to see you and have two panels to discuss all things Middle-earth, bring your questions and your costumes, this is going to be a fun weekend. And remember, LA Comic Con hosts a the largest indoor Trick or Treat on Sunday from Noon till 2pm, talk about a family friendly weekend.