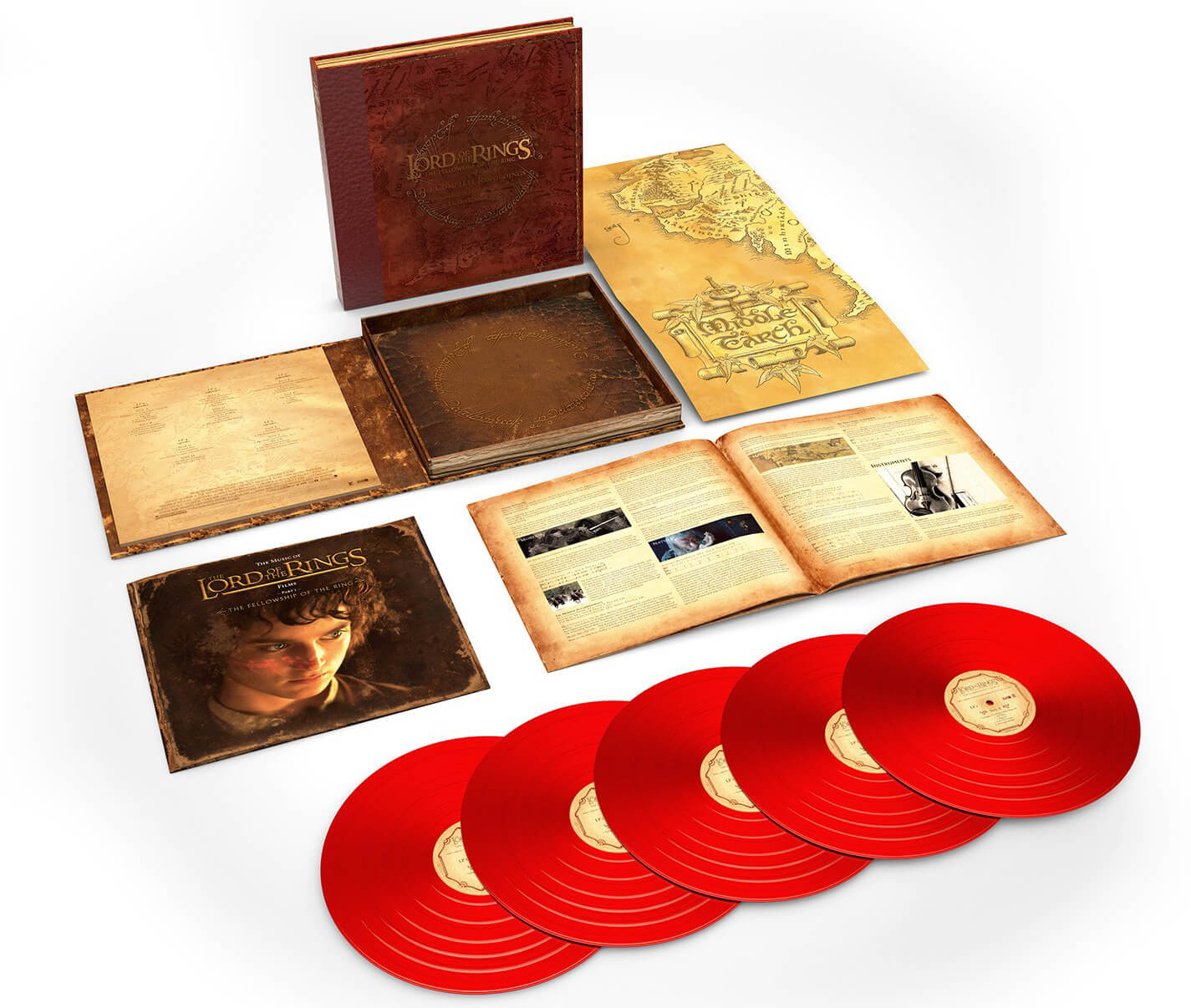 After a little more than a decade, fans of Howard Shore's score for The Lord of the Rings films will finally be able to purchase the complete score for the first movie in the trilogy on vinyl.
To be released on March 30, 2018, the vinyl release of the Complete Recordings of The Fellowship of the Ring will comprise 5 LPs on 180 gm red vinyl packaged in a gorgeous boxed set which includes Doug Adams' liner notes that accompanied the original Complete Recordings' CD+DVD set back in 2005.
And for fans who have been deprived of getting their own copies of the Complete Recordings on disc due to their being long out of production, the score is also being re-released on CD and BluRay.
As a long-time fan of these scores and as one who has had the CRs since their initial release, I cannot recommend the physical sets highly enough, especially at their current price points. I truly feel both versions are more than reasonably priced, considering the almost-3 hours of the complete film score (EE scenes music included!) and the quality of the physical products themselves. I say this without having seen or held the vinyl product in hand, but if the quality of the original CD+DVD set is anything to go by, one can rest assured the product will exceed expectations.
More information to come as we get it.