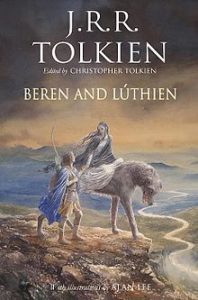 Middle-earth March Madness 2017 is at the Semi Finals stage! Sixty-four characters started – now only four remain.  Who has made it to the Final Four?
After a fairly close fight, Brego is the victor of the Movies Only group! Elf warrior Tauriel just couldn't overcome the battle-hardened steed; could we be heading towards that Aragorn vs Brego final? It's certainly still on the cards, as Aragorn comfortably defeated Elrond to emerge as champion of the Movie and Books category.
Books Only was neck and neck right up to the last moment, with yellow boots taking on pointy ears; Tom Bombadil finally won over Glorfindel, with a margin of just over 1%! So it is Tom who goes on to face Brego in the Semi Final. Aragorn's opponent in this penultimate round will be courageous elf maiden Luthien, who was pitted against her own true love Beren in the Elite Eight. The mortal man proved to be no match for her, with Luthien taking over 70% of the vote in the Wider Mythos pairing. After all the trials they endured in Angband, let's hope their love survived this latest challenge!
Here are the full results from the Elite Eight: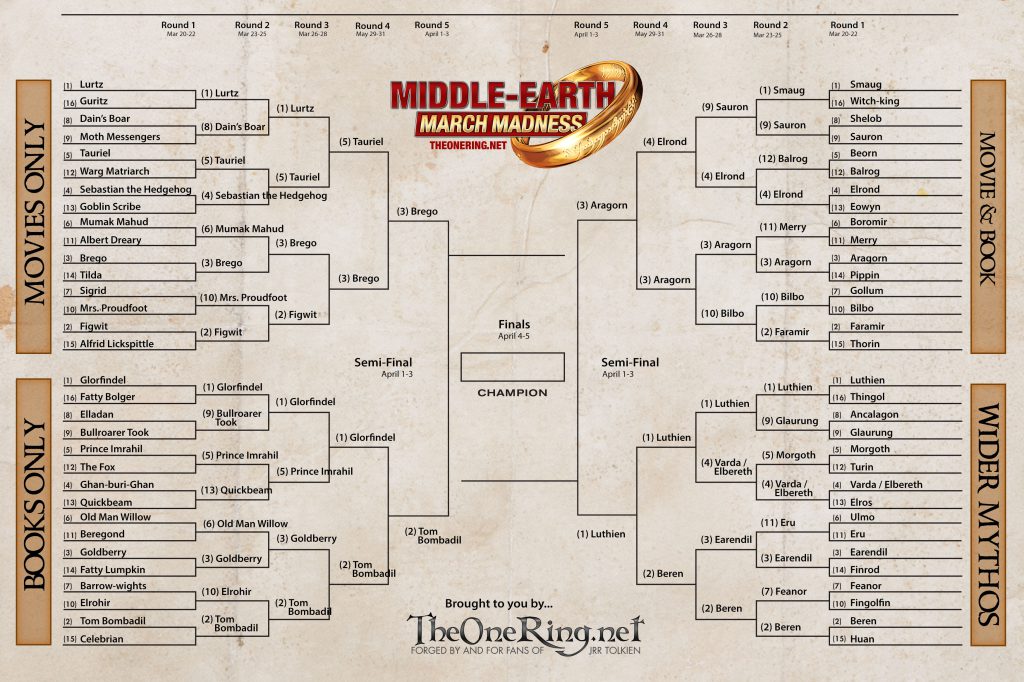 Voting for the Final Four matches is now open! You have until April 3rd 10pm EST to have your say. Will we see that Brego/Aragorn final? You decide – VOTE NOW!


Semi-Finals – FInal Four Only – Elite Eight
April 1 – April 3 2017