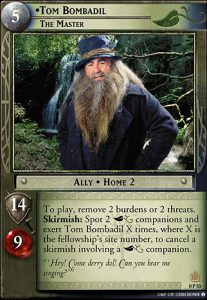 We've reached Quarter Final stage in Middle-earth March Madness 2017! So who has survived thus far, to make it into the Final Eight? Let's take a look…
In the Movies Only group, Tauriel continues to show her warrior strength, seeing off Lurtz by a pretty wide margin. Less expected was the other result in this category – Figwit's untroubled progess thus far was halted in a convincing manner, as he was easily beaten by fiercesome steed Brego.
Books Only saw pairings with very wide margins of victory: Glorfindel defeated Prince Imrahil with more than 80% of the vote, and in the most awkward battle thus far, Tom Bombadil conquered his spouse Goldberry. Tom had almost three quarters of the vote in this fight; personally, I was hoping that Goldberry would rain on his parade, but it wasn't to be. I hope they're still speaking…
In Movie and Books, Elrond managed what he couldn't at the end of the Second Age, defeating Sauron without any problems. Aragorn also had an easy win – I'm afraid Bilbo proved no match for the Ranger from the North. So we're still on for a potential final between loyal horse Brego and the man he saved… Could be interesting!
And finally, in the Wider Mythos set, we're looking at a battle to rival the awkwardness of the Bombadil/Goldberry fight… Yes, devoted lovers Luthien and Beren are through, and will face each other in the Quarter Finals. TORn will need to start offering couples' counselling if we're going to make a habit of these kind of matches!
Here are the full results from the third round: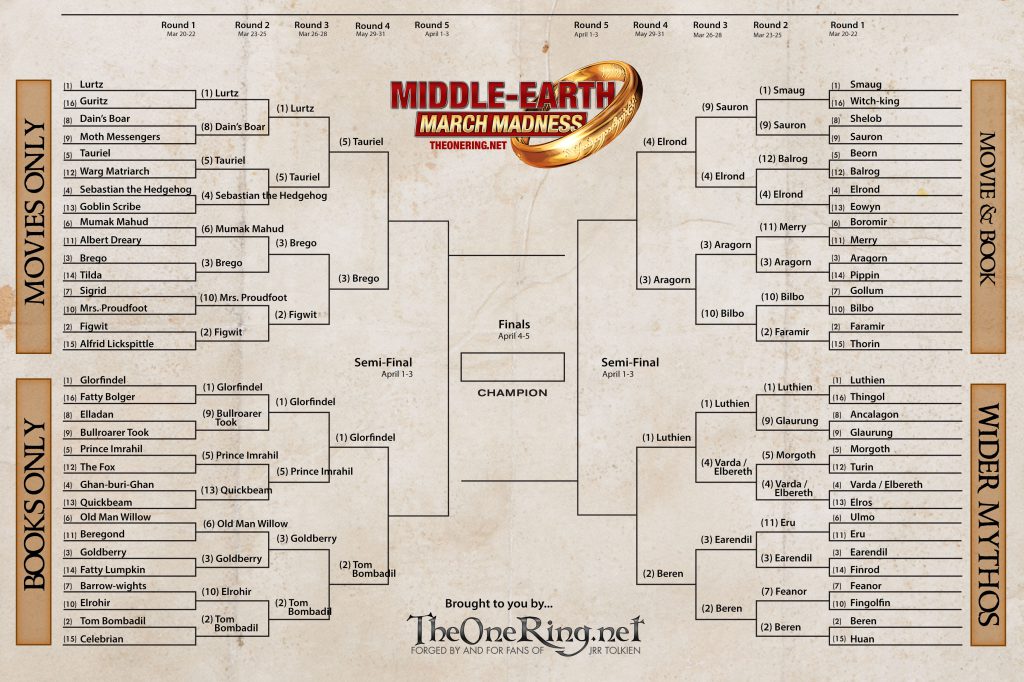 You can vote in the Quarter Finals until March 31st 10pm EST. Beren or Luthien? Immortal elf-maiden or the man who risked all to win her hand? You decide – VOTE NOW!


Movies Only – Elite Eight
March 28th – March 31st 2017

Books Only – Elite Eight
March 28th – March 31st 2017

Movie & Book – Elite Eight
March 28th – March 31st 2017

Wider Mythos – Elite Eight
March 28th – March 31st 2017