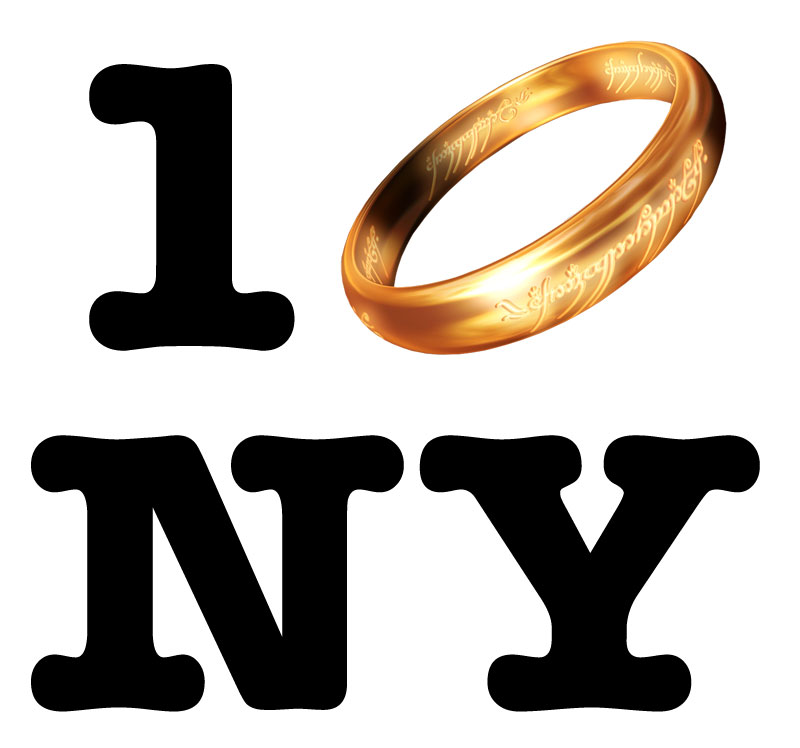 We are now just days away from our second 'Ringers Take Manhattan' in New York City on Thursday, Oct 11th from 8-11pm! Many have already bought tickets, but we still have a few more available – we expect them to sell quickly! We are now excited to share with you the full list of party perks included with every ticket purchase!
– Two Free Raffle Tickets (More can be purchased) for great prizes:
The Noble Collection 'Deed of Contract' from The Hobbit!
Prizes from Houghton Mifflin including 75th Anniversary editions of The Hobbit and tote bags decorated with Tolkien's own art work!
Select The Hobbit items from our friends at WETA Collectibles – TBD!
A mountain of prizes from Sideshow Collectibles including a Legolas Statue, Black Orc Statue, Film Frame Collectibles, and more!
– An Exclusive New York Comic-Con 2012 TheOneRing.net Button
– $25 Gift Card for SideshowCollectibles.com
– Free Appetizers
– One Free Drink Coupon
– Good times in a private room in Manhattan, complete with a 'Middle-earth' playlist on the sound system!
All this for a measly $25 – Pretty sure you are making out with more than $25 worth of stuff!  As Gimli would say, 'What are we waiting for?!' – remember, tickets on the door cost $30.  So don't delay –  go here and buy your tickets now! [Purchase Tickets]