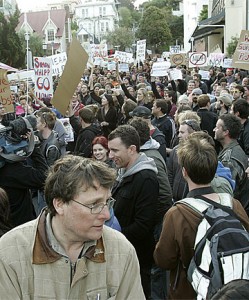 The Hobbit seems set to be taken offshore, with the film's producers due in New Zealand to begin preparations next week.
Sir Peter Jackson and the producers have been in a standoff with actors unions who have boycotted the Lord of the Rings prequels as they have agitated for a collective agreement.
There has been speculation that production could be taken overseas. Other countries had offered a one-off deal that is double New Zealand's 15 per cent tax rebate for films.
Sir Peter Jackson and Fran Walsh said last night the lifting of the actors union's blacklist "does nothing to help the film stay in New Zealand".
"The damage inflicted on our film industry by [the actors unions] is long since done."
[Read on]