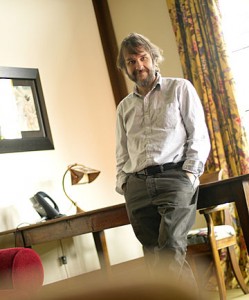 The Hobbit has finally been given the greenlight and will be made in 3-D with Sir Peter Jackson in the director's chair.
Shooting will begin in February.
The announcement was made today jointly by New Line Cinema – which bankrolled The Lord of the Rings – and its parent company Warner Bros.
The announcement did not state whether the two part prequel to The Lord of the Rings would be shot in New Zealand.
Matt Dravitzki, Jackson's assistant at Wingnut Films, said an annoucement on the place of filming would be "probably a week or two away".
[Read on]