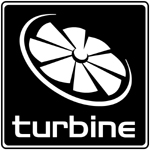 Hi all, Xoanon here from a cafe very near the center of geekdom known as PAX Prime. The doors opened to the public today and all the gaming companies were in top form showing off their wares. There were costumes a plenty, and some of them were jaw dropping! Dayne from Warner Bros. Games and I walked across most of the showroom to meet Warner's latest investment in the gaming industry, Turbine inc.
Boston based Turbine has had a mammoth few years in the MMO (Massively multiplayer online game) industry, their DDO (Dungeons & Dragons Online) has become the third biggest MMO behind only Rhunescape and WOW. Both DDO and Lord of the Rings Online (LOTRO) have seen sales increase after announcing the free-to-play format. I had a chance to chat with some of the team today amid all the chaos. They had nothing but good things to say about working with WB Games, and were looking forward to announcing new projects…but all that is on the hush hush!
Meanwhile, back at the WB Games booth, closed demos of 'War in the North' start up every 30 minutes. There is plenty of awesome gameplay and some truly stunning visuals. There is an wicked cave troll battle…crowds go wild when a player is picked up by the troll and mercilessly pounded into oblivion!
Click to watch the video of crowd reactions to the cave troll battle. This is the very end of the 10 – 15 minute demo.
Open for play is the slightly kid-friendly 'Aragorn's Quest' game, I managed to catch a little of this motion-based game on the Wii. Fans seemed to be enjoying the gameplay, and its simplistic style and very PG style is perfectly suited for the younger crowd. I hope to get some play time in soon.
Tomorrow is looking to be the biggest day of the convention, with thousands of people packing the Seattle Convention Center. I hope to get some play time with Turbine's LOTRO and DDO, Aragorn's Quest and WB's other major titles on display, Mortal Kombat and F3AR.
Enjoy these sets of photos from day 2 at PAX. Day 3 here we come!