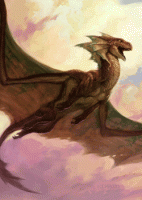 One of the greatest conventions in North America (probably the world for that matter) kicks off in less than a week and as always, DragonCon will feature a programming track dedicated to J.R.R. Tolkien with special guest Sean Astin and TheOneRing.net will be there to help celebrate! For a complete schedule of the Tolkien-themed events, please click here or read on for TORn highlights.
* Three, yes three TORn staffers will be on hand representing TheOneRing.net at our fan table to meet with fellow fans and to sell our lineup of convention shirts, all of which helps TheOneRing attend events like these. We have three, yes three shirts styles this year including a women's babydoll.
Sean Astin will have public speaking events twice, once Friday at 2:30 p.m. and again on Sunday (details TBA).
TORn will dilvulge secrets about the hoped for pair of Hobbit movies on Friday at Centennial I – Hyatt at 10 a.m. to kick off the convention and again on Sunday at 5:30 p.m. A601 – A602 in the Marriott.
Rumors are swirling of a special Tolkien-themed costume effort this year but the traditional Evening at Bree is set, as always, for Friday night and is always rich with creative Middle-earth costumes of all kinds.
If you are planning to be there, please be sure to say hi, if you aren't, it still isn't too late!