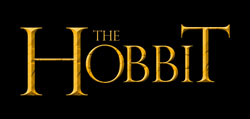 As we all know from his elequent recent departure from The Hobbitproduction, Guillermo del Toro still has very strong feelings regarding the future of these films.
"As a fan, I hope those movies get made," del Toro mentioned to an audience at ComicCon during a Don't Be Afraid of the Dark presentation.  He added "And I hope to God Peter Jackson directs them. They're beautiful and they're needed in the world."
The situation at MGM is believed to be the main obstacle for getting The Hobbit off the ground.  But the production could ramp up reasonably quickly with del Toro noting that 98 percent of the first movie is already designed along with approximately half of the second one.
You can read the entire article at Entertainment Weekly.
Update: thanks to message board member Theodred for finding a short clip of an interview with Guillermo at Comic Con where he discusses this topic. View the video at mtv.com.
Update: There is another exclusive interview with Guillermo del Toro discussing the same topic, including additional comments on The Hobbit.  Read the entire article at Deadline | Hollywood.