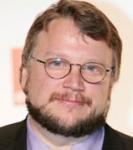 Calling his decision to walk away from directing The Hobbit  "the biggest heartbreak of my life professionally", Guillermo del Toro is getting ready to bounce back. 
Del Toro plans to attend Comic-Con to be part of a preview for Don't Be Afraid of the Dark, a horror film he both produced and co-wrote.  He clearly still likes to excite his fans and noted "We're gonna announce a few things at Comic-Con that are surprises.  But I'm probably going to announce my next directing project right after Comic-Con. It's a pretty big one."   That should perk up the ears of those who love his movies.
While del Toro truly was saddened to leave The Hobbit (possibly to Peter Jackson's direction), he did tell Entertainment Weekly that "at the same time, I'm entirely at peace with it."  Read the entire article here.