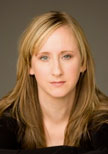 Nobody has been cast in "The Hobbit," but there are some clues that despite not being able to hire anybody, plenty of auditions are taking place. The latest example is Caroline Grace-Cassidy for the role of Primula. We aren't announcing that she has been cast, only that she visited Los Angeles for an audition with "Lord of the Rings" casting director Victoria Burrows back in March. It might be notable that this is beyond "send in a tape" or auditioning in the UK where she is based so it could even be a second audition or an in-person follow up to a previous recorded reading. Click inside to see a larger shot and more discussion.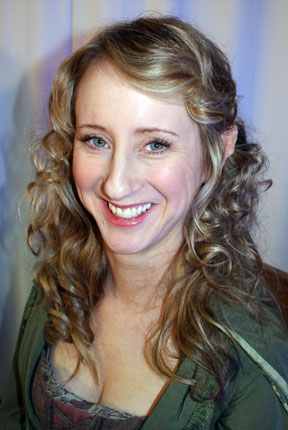 This photo of Grace-Cassidy gives her a Hobbity look, with even a suggestion of pointed ears that almost looks like it could be a costume test. It certainly doesn't look like her other photos but it doubtful that it is anything more than a Hobbity coincidence She is listed as 5'7" and apparently has an ear for accents, adept at all Irish, Standard British, Eastern European and American slants on English.
We have no idea at all if this actress will get the part but it does give fans a few clues:
* The part of Primula is in, providing a few hints about pieces of the plot
* Auditions and casting are active, prepping the production for official pre-production
* It gives us an idea of what type is being sought for Primula and an approximate 'Hobbit' height
To see more of Grace-Cassidy, you can check her on YouTube, see her IMDB profile or view her Irish acting profile.
For those not aware, the production of a pair of movies based on J.R.R. Tolkien's "The Hobbit," is awaiting a greenlight from the partnering studios Warner Bros. and MGM because the latter is facing a $3.7 billion debt crisis and could be sold among other options. Guillermo del Toro is set to direct while Peter Jackson and his team, including Weta special effects house are all in place to make the films.